Overview: Sustainability Master's Degree Program
With a master's degree in the field of sustainability, you'll learn to develop innovative, practical, and equitable solutions to the challenges posed by climate change and environmental harms. Our interdisciplinary program will help you build skills across a range of industries—corporate, non-profit, governmental, and consulting—to help you reach a new stage in your career or realize your passion for solving the climate crisis.
Through the master's degree program in the sustainability field you:
Learn to think in systems that underscore how human beings and nature can thrive on a rapidly changing planet.
Develop an understanding of the science, policies, technologies, and financial models that support sustainable development.
Build competency and confidence in your analytical research and communications skills.
Engage with work in the field with a diverse range of organizations.
Learn how to conduct stakeholder and community engagement, and build leadership skills that serve you in a corporate or grassroots context.
Earn an optional graduate certificate in corporate sustainability, environmental policy, sustainable cities, natural resource management, or sustainable food systems.
Your Harvard Degree
Master of Liberal Arts, Extension Studies. Field: Sustainability.
Careers
With a master's degree in the sustainability field, you can take advantage of the rapid growth in sustainability jobs in nearly every industry and field.
Sample roles of recent alumni:
Senior Manager of Corporate Sustainability (Fortune 100 Corporation)
Clean Energy Transmission Advocate (US Government Agency)
Consultant, Climate & Sustainability (International NGO)
International Researcher – Climate (International Consulting Firm)
Program Director, Land Management (US-based NGO)
Energy + Environment Communications Director (International News Agency)
CEO/Founder of Sustainable Investments Start-up
Owner, Real Estate Development Firm
Our Community at a Glance
It may seem daunting to tackle schoolwork while working full time. But there's a real advantage. You'll meet peers who are making a career change to sustainability or already working in the field. You'll explore challenges you face in your work today, test potential solutions, and see immediate results tomorrow.
36

Average age

75%

Work Full Time

1

Average Courses Taken Each Semester

47%

Professional Experience in the Field

98%

Would Recommend the Program

Most

Pursued for Career Change
Courses and Curriculum
The Sustainability Graduate Program is designed to help you develop practical skills that you can apply immediately in your career. To achieve your degree, you'll complete 12 courses.
Our core courses focus on learning research methodologies and building sustainability-specific skill-sets.
Our comprehensive selection of electives enables you to tailor your program to your personal or industry-specific interests.
Your thesis or capstone project will give you the opportunity to apply these skills to a real-world problem.
Study online and on-campus. You may take most courses online. You are required to attend your thesis or capstone course on campus.
Admission to the Sustainability Graduate Program
At Harvard Extension School, your admission is based largely on your performance in two specific Harvard Extension courses that you complete before submitting an application.
To get started, we invite you to explore the degree requirements, confirm your initial eligibility, and learn more about our unique "earn your way in" admissions process.
Failure is temporary. And you fail one day, and the next day what you learn from that failure becomes the seeds of success.
Learn From Industry Experts
A hallmark of the sustainability program is its versatility. You'll choose from a diverse set of courses to design a curriculum that meets your unique needs and interests. And you'll learn from Harvard faculty and industry leaders who help you gain real-world perspectives.
Cost and Financial Aid
Affordability is core to our mission. When compared to our continuing education peers, it's a fraction of the cost.
| | |
| --- | --- |
| Our Tuition (2021–22 rate) | $3,100 per 4-credit course ($775 per credit) |
| Average Tuition of Peer Institutions | $5,476 per course |
| Average Total Cost | $37,200 |
After admission, you may qualify for financial aid. Typically, eligible students receive grant funds to cover a portion of tuition costs each term, in addition to federal financial aid options.
Learning & Connection
Deep learning springs from human connection. That's why we work so hard to bring people together — whether in a live virtual classroom or an in-person seminar on campus.
Our approach to online learning fosters interaction without sacrificing flexibility. Each week, you'll engage with your instructor, participate in peer discussions, and receive one-on-one support from teaching staff—all from your home or office.
Online Learning at Harvard Extension School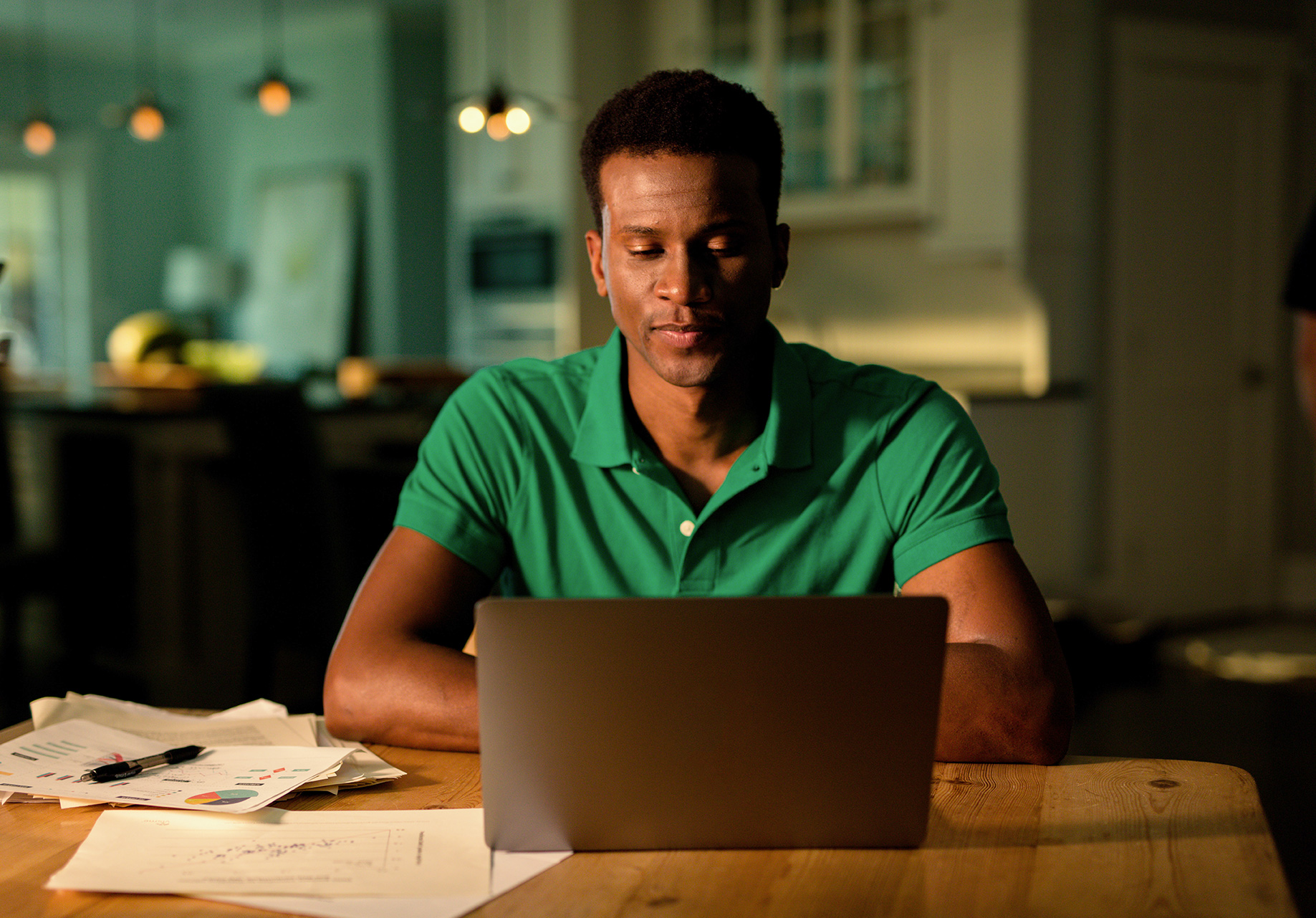 FAQs
What Can You Do With a Master's Degree in Sustainability?
With a master's degree in sustainability, you can change the world while building a community of friends and peers from around the world.
You might help your organization reduce its carbon footprint. You may design environmentally friendly products, reduce wasteful packaging, or develop a more sustainable supply chain. You could help ensure ethical corporate governance or bring your organization's business practices into alignment with the interests of stakeholders and customers.
With a degree in sustainability, you'll gain the knowledge and the flexibility to advance your career while making a positive impact on the environment.
Is a Degree in Sustainability Useful?
A graduate degree in sustainability creates the opportunity for you to pursue your passion while bringing about positive change. Careers in sustainability are rarely linear, meaning that you can create your own pathway.
You may want to bring sustainability to a specific industry you know well, such as fashion or finance. Or you may apply your unique skills or passion—such as urban planning, eliminating packaging waste, or food sustainability—to one of many industries.
Is a Career in Sustainability a Good Career?
As the fight against climate change grows more urgent, governments, nonprofits, and businesses increasingly need employees with green skills. In fact, job growth in sustainability is quickly outpacing the supply of individuals with the relevant qualifications.
Adding a master's in sustainability to your resume may give you a competitive advantage in this job market. And it offers you the opportunity to play a vital role in keeping our planet healthy.
How Long Does It Take to Complete the Sustainability Graduate Program?
The sustainability graduate program at Harvard Extension School offers adults like you maximum flexibility, because we know that professionals with demanding schedules need to design their own path.
Interested in an accelerated journey? Enroll in consecutive terms or take multiple courses in a term. For a more moderate pace, you can take one course per term or even take a term off when you need to.
Most students take one or two courses each term. Once you complete the two courses required for admission, you have five years to complete all the degree requirements.