Program Overview
Ready to deepen your financial expertise and enhance your career potential? Develop the advanced knowledge and practical skills you need to take on greater professional responsibilities or make a career pivot.
Our Finance Master's Degree Program offers a wide range of courses that cover essential financial topics — from microeconomics to investment theory to business valuation. Under the instruction of expert faculty, you'll learn to make complex financial decisions. And you'll examine issues in finance through a local, regional, and global lens.
Program Benefits
Customizable path, stackable certificates, & experiential learning

Instructors who are academics and professionals at the top of their fields

Personalized academic & career advising

Entrepreneurial opportunities through the Harvard Innovation Labs

Paid research options

Harvard Alumni Association membership upon graduation
Customizable Course Curriculum
Our curriculum is flexible in pace and customizable by design. You can study part time, choosing courses that fit your schedule and align with your career goals. In the program, you'll experience the convenience of online learning and the immersive benefits of learning in person.
In core finance courses, you'll deepen your knowledge of essential finance concepts, tools, and strategies. Through elective coursework, you'll build upon that foundation — focusing on the specialized areas that are most important to you, such as corporate finance, investments, or financial accounting.
11 Online Courses
Synchronous and asynchronous
Fall, spring, January, and summer options
On-Campus Experience
You'll complete 1 degree requirement in person at Harvard, at an accelerated or standard pace:
2 weekends in fall or spring
3 weeks in the summer
Admissions
The path to your degree begins before you apply to the program.
First, you'll register for and complete 3 required courses, earning at least a B in each. These foundational courses are investments in your studies and count toward your degree, helping ensure success in the program.
As an alternative, you may choose to earn one of the following credentials as part of your admissions path: HBS Online CORe Admissions Pathway or the MITx MicroMasters® Program Pathway.
Getting Started
We invite you to explore degree requirements, confirm your initial eligibility, and learn more about our unique "earn your way in" admissions process.
Earn a Stackable Certificate
As you work your way toward your master's degree, you can take courses that also count — or "stack" — toward a graduate or microcertificate. It's a cost-effective, time-saving opportunity to build specialized skills and earn a professional credential along the way to your degree.
Here are a few examples of stackable certificates and courses. 
Business Economics
Through courses taken for this graduate certificate, you'll learn how to integrate economic principles and business concepts.
Sample Stackable Courses
Microeconomic Theory
Behavioral Economics and Decision Making
The Economics of Financial Markets
Strategy, Conflict, and Cooperation
Corporate Finance
Gain the knowledge and tools needed for corporate financial analysis and decision-making in this graduate certificate.
Sample Stackable Courses
The Economics of Financial Markets
Managerial Finance
Emerging Markets: Investment Theories and Practice
Mergers, Acquisitions, and Restructurings
Data Analytics
Deepen your analytics knowledge to inform strategic business decisions with this graduate certificate.
Sample Stackable Courses
Introduction to Computer Science with Python
Data Mining for Business
Introduction to Quantitative Methods for Economics and Finance
Introduction to Statistical Modeling
Principles of Finance
Learn to use financial information to make business decisions through this graduate certificate.
Sample Stackable Courses
Foundations of Real-World Economics
Monetary Policy After the Financial Crisis
Financial Technologies, Artificial Intelligence, Blockchain, and Cryptocurrencies
Private Equity
Real Estate Investment
Develop practical, real-world knowledge and skills for investing in real estate with this graduate certificate.
Sample Stackable Courses
Financing Community and Economic Development
Urban Development Policy
Principles of Real Estate
Real Estate Finance and Investment
A Faculty of Finance Experts
Studying at Harvard Extension School means learning from the world's best. Our finance instructors are renowned experts in their field and bring a genuine passion for teaching, with students giving our faculty an average rating of 4.6 out of 5.
Our Community at a Glance
Students in our Finance Master's Degree program are experienced financial professionals seeking to advance their careers at their current companies, level up at different organizations, and even make total career changes.
You'll join a network of talented peers who are committed to developing deep expertise in banking, investments, and economics. By the time you've completed your studies, you'll likely have lifelong friends and professional contacts.
34

Average Age

85%

Work Full Time

62%

Have Experience in the Finance Field

11

Average Years of Professional Experience

97%

Would Recommend the Program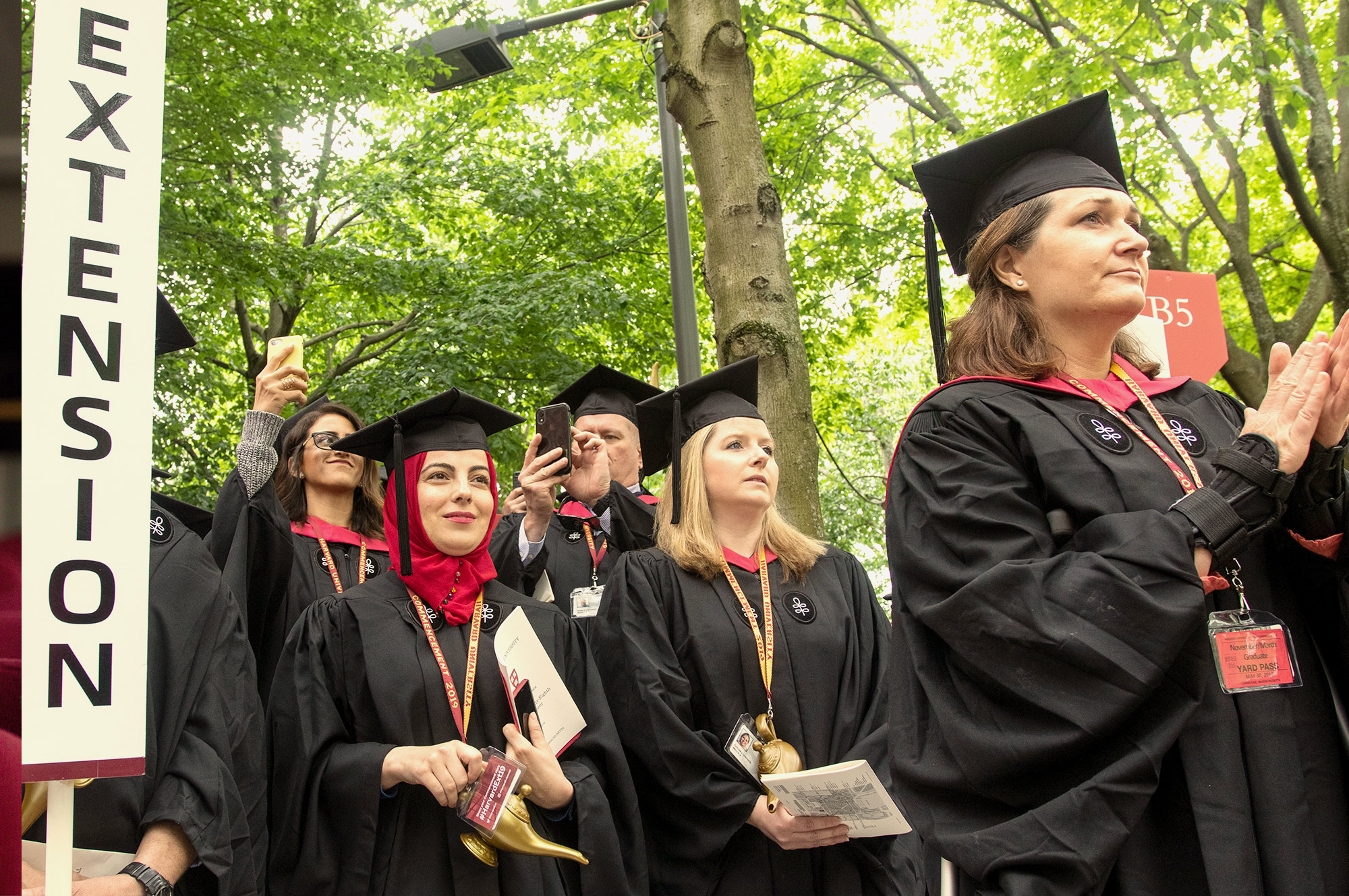 Career Opportunities & Alumni Outcomes
With a graduate degree in finance, you can prepare to advance in a variety of roles. Our finance graduates work in a range of finance-related industries, including accounting, banking, biotechnology, information technology, investment and asset management, and financial management consulting.
Roles held by recent graduates include: 
Hedge fund analyst
Credit analyst
Compliance analyst
Corporate strategy manager
Vice president of mergers and acquisitions
Alumni work at a variety of organizations, including:
Bain Capital
Bank of America
Citizens Bank
HBO
Career Advising and Mentorship
Whatever your career goals, we're here to support you. Harvard's Mignone Center for Career Success offers career advising, employment opportunities, Harvard alumni mentor connections, and career fairs like the annual Finance and FinTech Fair on campus at Harvard.
Your Harvard University Degree
Upon successful completion of the required curriculum, you will receive your Harvard University degree — a Master of Liberal Arts (ALM) in Extension Studies, Field: Finance.
Expand Your Connections: the Harvard Alumni Network
As a graduate, you'll become a member of the worldwide Harvard Alumni Association (400,000+ members) and Harvard Extension Alumni Association (29,000+ members).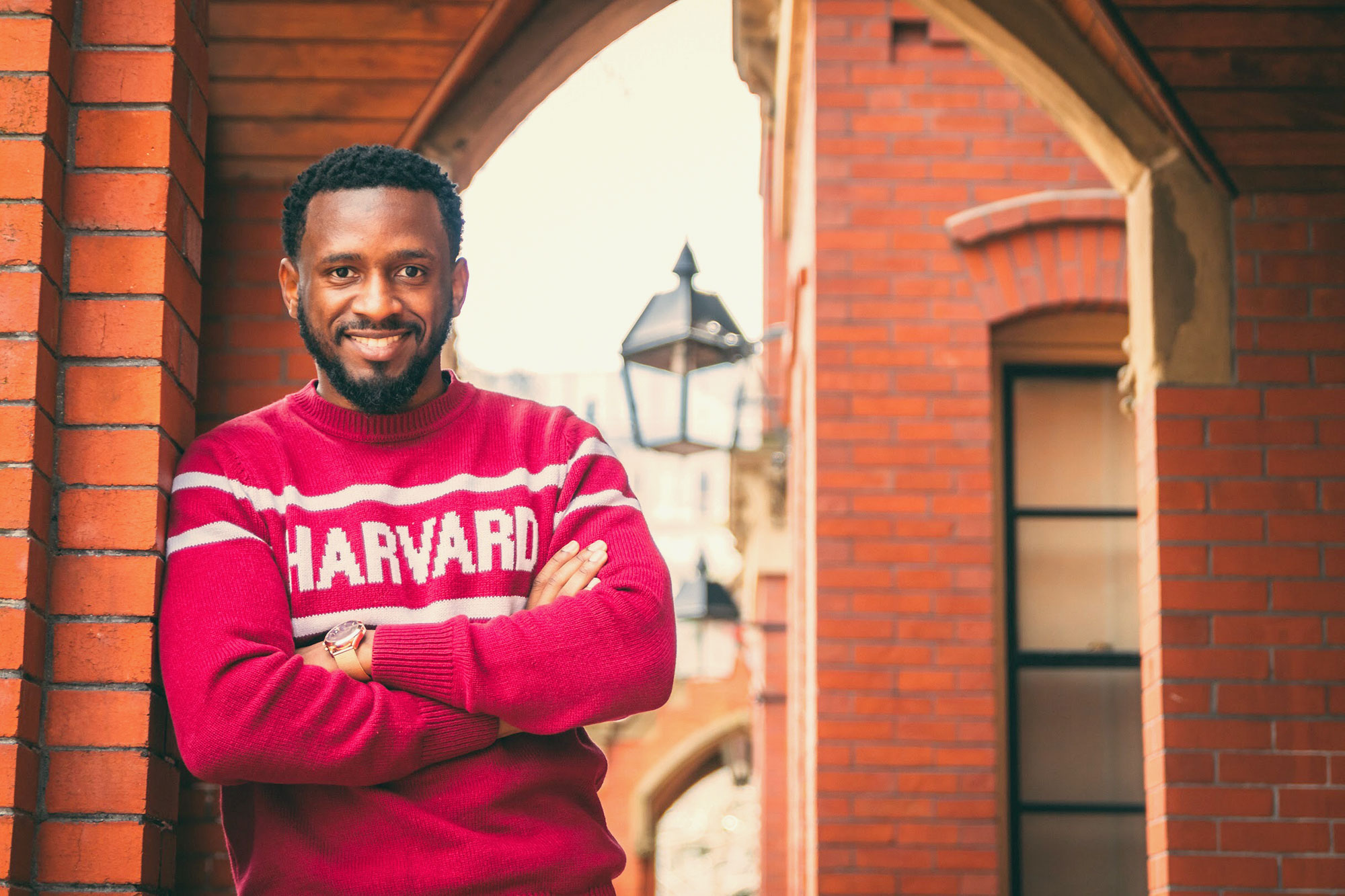 Tuition & Financial Aid
Affordability is core to our mission. When compared to our continuing education peers, it's a fraction of the cost.
Our Tuition (2023–24 rate)

$3,220

per course
Average Tuition of Peer Institutions
$4,330 per course
Average Total Cost
$38,640
After admission, you may qualify for financial aid. Typically, eligible students receive grant funds to cover a portion of tuition costs each term, in addition to federal financial aid options.
FAQs
What is a Master's in Finance?
A master's degree in finance can help financial professionals deepen their knowledge and technical skills in the financial field. Students who choose to get this degree are often already working in finance or a related field. Core courses can provide a solid foundation in the principles of finance, while electives can help you specialize your degree.
What Can You Do With a Master's Degree in Finance?
A master's degree in finance gives you foundational knowledge and practice skills to help your organization better manage its finances and investments. Whether you specialize in mergers and acquisitions, real estate investment, sustainable finance, or monetary policy, a master's degree will give you the skills and tools you need to keep your career moving forward. It may even help you advance into mid- or even senior-level positions or start a new career in finance.
For more information on how a master's degree in finance can help advance your career, read our blog Corporate Finance Career Path: How to Keep Your Growth on Track.
Is a Degree in Finance Useful?
A degree in finance is a great way to supplement and expand the real-world experience you've developed in the office.
Our curriculum offers the theoretical and academic knowledge you need to solve problems and develop solutions in creative and practical ways. You'll find yourself applying the tools you learn in class right from the start.
Is a Career in Finance a Good Career?
The outlook for careers in finance is strong.
Careers in finance tend to be stable, even during economic downturns. And the job market for experienced finance professionals is likely to continue to grow over the next decade. The potential for a high-income career — especially for individuals with an advanced degree and several years' of experience — is excellent.
How Long Does It Take to Complete the Finance Graduate Program?
Program length is ordinarily anywhere between 2 and 5 years. It depends on your preferred pace and the number of courses you want to take each semester.
For an accelerated journey, we offer year round study, where you can take courses in fall, January, spring, and summer.
While we don't require you to register for a certain number of courses each semester, you cannot take longer than 5 years to complete the degree.
How Will This Finance Master's Degree Program Help My Career?
A master's degree in the field of finance demonstrates your mastery of the key knowledge and critical skills to build and advance a successful career in finance.
In the program at Harvard Extension School, you'll gain an understanding of core elements of organizational finance decisions, including accounting and financial statement analysis, principles of finance, investments, corporate finance, and business valuations.
You'll build advanced knowledge of economic theory, corporate finance, mergers and acquisitions, international markets, and risk management.
Whether you are seeking to advance your career in finance or taking the first step in a career change, you can gain the knowledge you need to prepare for roles such as account manager, cash manager, financial analyst, financial risk analyst, or financial auditor. You may also qualify for senior financial management positions such as controller, treasurer, or even chief financial officer.