Zinnia Mukherjee
Associate Professor of Economics, Simmons University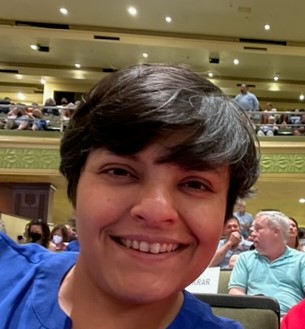 Course and Program Areas
What are your areas of expertise/interest?
I am an environmental economist. As a teacher, my expertise and interest lie in offering undergraduate and graduate level economics courses on:
The economics of environmental and natural resource use.
The economics of climate change, energy markets, conservation issues, sustainable development, and ecosystem services.
The role and effects of various types of public policies on different market outcomes.
Microeconomic theory and econometrics.
My research focuses on analyzing the effects of market behavior on the environment and the effects of environmental policies on market outcomes.
What can students expect to learn from your course(s)?
In all my classes, while presenting the content, I emphasize helping students develop their economic intuition that can be used to understand the short- and long-term effects of human decisions on individual and family lives, market outcomes, and the economy at large.
While it is essential to understand the mathematical rigors and technicalities of any economic analysis, it is more important to develop the economic intuition needed to understand the problems of society in depth and use the learnings to find effective solutions.
That is a key focus in all my courses.
What do you enjoy most about teaching at Harvard Extension School?
In my HES courses, I get to meet and engage with young and adult students from all over the world.
While sharing my knowledge with them, I have learned a lot from the diverse stories they shared about their academic, work, and life experiences thereby enhancing the classroom experience for all.
Also, HES offers faculty an exceptional multi-faceted support system, which enables faculty to improve their craft continuously to serve the academic needs of our students.
What advice would you give students interested in taking your courses or returning to school as an adult student?
I believe there is no age limit on the pursuit of knowledge. Making the decision to invest in continuing one's education as an adult, while tackling life's many responsibilities, is probably one of the best decisions one can make for oneself.
Coming back to school after a few (or many) years can seem somewhat daunting initially. However, in my experience, most adult students do very well because they are often so committed to learning the content well.
They have a clear perspective on why they are back at school and why they want to take my course. This clarity motivates them to engage with the course material early on and work hard to succeed.
"It is wonderful to watch how adult students combine their personal academic and work experiences and the lessons we learn in our classroom to analyze economic and environmental problems in society."
More About Zinnia
Dr. Zinnia Mukherjee is an associate professor of economics at Simmons University in Boston. She earned a BS and a MS from the University of Calcutta, India, and a PhD in economics from the University of Connecticut. Mukherjee's research focuses on various topics within the realm of environmental and resource economics such as the economics and management of marine resources, the design and effects of incentive-based environmental policies, and behavioral environmental economics.
Articles emerging from her research have been published in various journals including Marine Resource Economics, Marine Policy, Journal of Policy Modeling, Renewable & Sustainable Energy Reviews, and Resources Policy. Her paper "TED Regulation and Shrimp Harvest: The Role of Behavioral and Market Responses," received the 2011 Marine Resource Economics Outstanding Article Award. She has taught several courses such as microeconomic theory, environmental economics, economics of sustainability and resource use, economics of ecosystem services, public economics, industrial organization, econometrics, and urban economics