Program Overview
In today's globalized world, a master's in international relations can be instrumental in opening doors to an array of career opportunities — from diplomacy and journalism to international business and conflict resolution.
By gaining a comprehensive understanding of global issues — such as international politics, economics, and law — you'll develop multicultural competence, learn to navigate rapidly changing circumstances, and deepen your knowledge of the world and its complexities.
Through your learning journey, you will develop critical insights into the precursors, processes, and outcomes of international interactions between governments, organizations, and individuals.
Program Benefits
Customizable path, stackable certificates, & experiential learning

Expert instructors, including faculty from Harvard University's Faculty of Arts and Sciences

Personalized academic and career advising

A faculty-supported thesis or applied research project

Paid research opportunities

Harvard Alumni Association membership upon graduation
Customizable Course Curriculum
Our curriculum is flexible in pace and customizable by design. You'll experience the convenience of online learning and the immersive benefits of learning in person. You can study part time, choosing courses that fit your schedule and align with your professional goals.
As you work through the program's 12 courses, as well as a thesis or capstone project, you'll have the opportunity to examine topics like human rights, international security, armed conflict, comparative politics, and world religions.
11 Online Courses
Synchronous and asynchronous
Fall, spring, January, and summer options
On-Campus Experience
You'll complete 1 on-campus course, Engaging in Scholarly Conversation, at an accelerated or standard pace:
2 weekends (1 in fall and 1 in spring)
A 3-week summer session
Capstone or Thesis Track
Thesis: features a 9-month independent research project with a faculty advisor
Capstone: includes exploring a topic and completing a project in a classroom community
Admissions
The path to your degree begins before you apply to the program.
First, you'll register for and complete 3 required courses, earning at least a B in each. These foundational courses are investments in your studies and count toward your degree, helping ensure success in the program.
Getting Started
We invite you to explore degree requirements, confirm your initial eligibility, and learn more about our unique "earn your way in" admissions process.
Earning a Stackable Certificate
As you work your way toward your master's degree, you can take courses that also count — or "stack" — toward a graduate certificate. It's a cost-effective, time-saving opportunity to build specialized skills and earn a professional credential along the way to your degree.
Here are a few examples of stackable certificates and courses.
International Security
Gain insight into the complex issues that shape the global security landscape.
Sample stackable courses:
Cyberspace and International Security
American Foreign Policy
Women, Peace, and Security
Grand Strategy and Instruments of National Power
Nuclear Deterrence
Examine the history and contemporary issues related to nuclear deterrence, security nonproliferation, and arms control.
Sample stackable courses:
Nuclear Weapons and International Security
International Conflict and Cooperation
Evolution of Deterrence Theory
Religion, Conflict, and Peace in Contemporary Global Affairs
Social Justice
Explore theoretical and practical questions of economic, political, and civil rights through several social lenses.
Sample stackable courses:
Racial Equity and Economic Development
Anthropology and Human Rights
The Opioid Epidemic
Environmental Justice
A Faculty of International Relations Experts
Studying at Harvard Extension School means learning from the world's best. Our instructors are renowned academics in international affairs, international security, conflict negotiation, and more. They bring a genuine passion for teaching, with students giving our faculty an average rating of 4.6 out of 5. Alt: They bring a genuine passion for teaching, evidenced by the consistently positive and productive classroom experience students' report.
Our Community at a Glance
Nearly 70% of our international relations students are enrolled in our master's degree program to either advance their careers or make a career change. They are putting their global understanding and policy training to work in a variety of public service, corporate, and nonprofit industries.
36

Average Age

79%

Work Full Time

99%

Would Recommend the Program

50%

Professional Experience in the Field

Most

Pursued for Career Advancement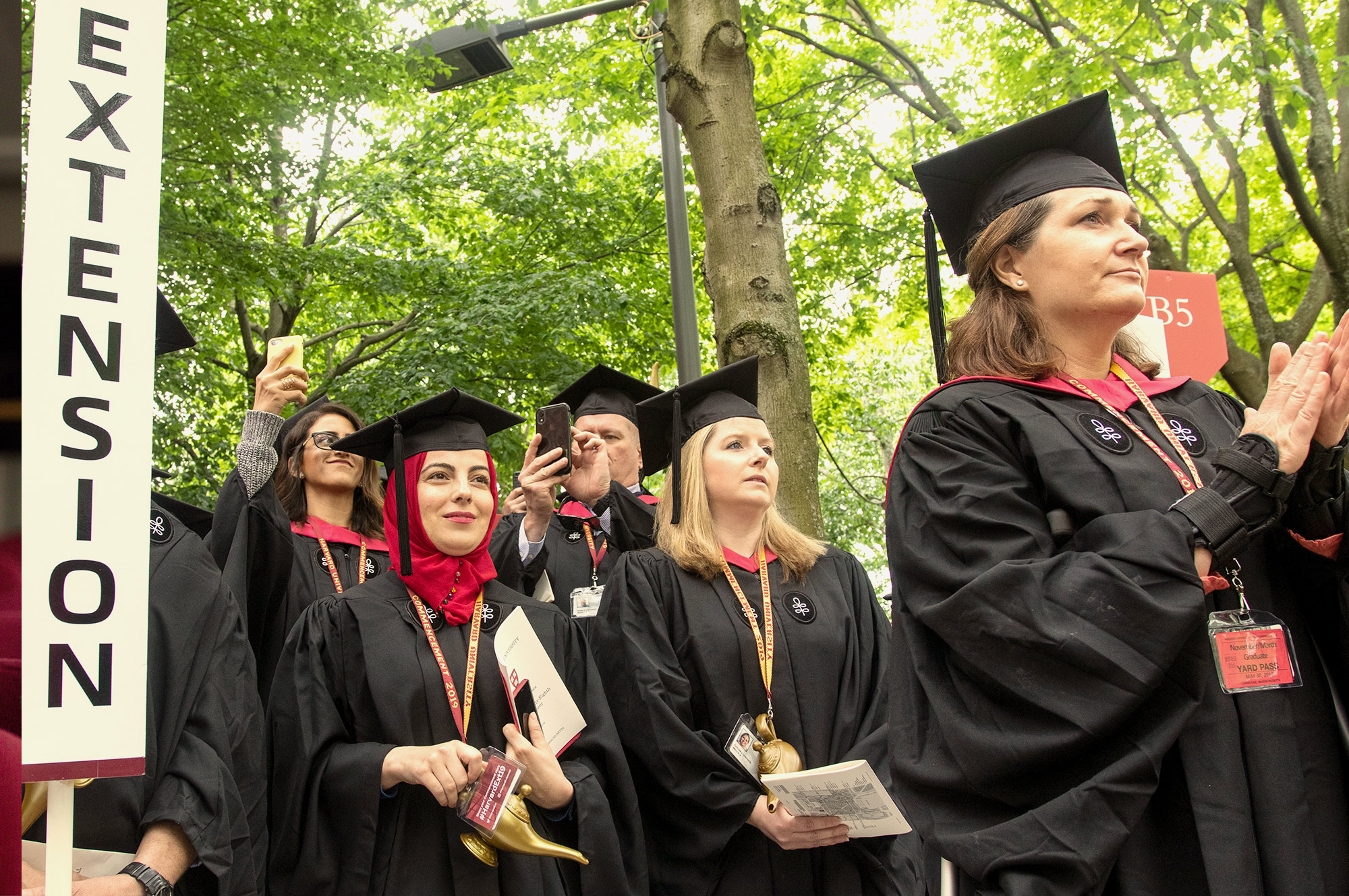 Career Opportunities & Alumni Outcomes
Graduates of our International Relations Master's Program work in the fields of international affairs, environmental services, public relations, financial services, management consulting, government administration, law, and more.
Some alumni continue their educational journeys and pursue further studies in other nationally ranked degree programs, including those at Boston College, Georgetown University, Northeastern University, and Pace University.
Our alumni hold such titles as:
Foreign Affairs Officer
Government Administration Consultant
Defense and National Security Research Manager
Energy Policy Analyst
Assistant Attorney General
Director of Policy and Research
Sustainable Development Consultant
Chief of Congressional and Media Affairs
Our alumni work at a variety of leading organizations, including:
American Red Cross
Apple
Boeing
Booz Allen Hamilton
UNICEF
United States Department of Defense
United Nations
Wells Fargo
Career Advising and Mentorship
Whatever your career goals, we're here to support you. Harvard's Mignone Center for Career Success offers career advising, employment opportunities, Harvard alumni mentor connections, and career fairs.
Your Harvard University Degree
Upon successful completion of the required curriculum, you will earn the Master of Liberal Arts (ALM) in Extension Studies, Field: International Relations.
Expand Your Connections: the Harvard Alumni Network
As a graduate, you'll become a member of the worldwide Harvard Alumni Association (400,000+ members) and Harvard Extension Alumni Association (29,000+ members).
My experience at Harvard Extension school was life-changing. Through my international relations program, I was able to take courses taught by professors from various schools within the university, and go in depth, via scholarly works, on critical topics.
Tuition & Financial Aid
Affordability is core to our mission. When compared to our continuing education peers, it's a fraction of the cost.
| | |
| --- | --- |
| Our Course Tuition (2023–24 rate) | $3,220 per course |
| Average Course Tuition of Peer Institutions | $4,330 per course |
| Average Total Program Cost | $38,640 |
After admission, you may qualify for financial aid. Typically, eligible students receive grant funds to cover a portion of tuition costs each term, in addition to federal financial aid options.
Webinar: Program Information Session
Are you considering graduate studies in international relations, government, or history?
Watch this on-demand webinar to learn more about the master's degree programs in these fields.
Watch the Webinar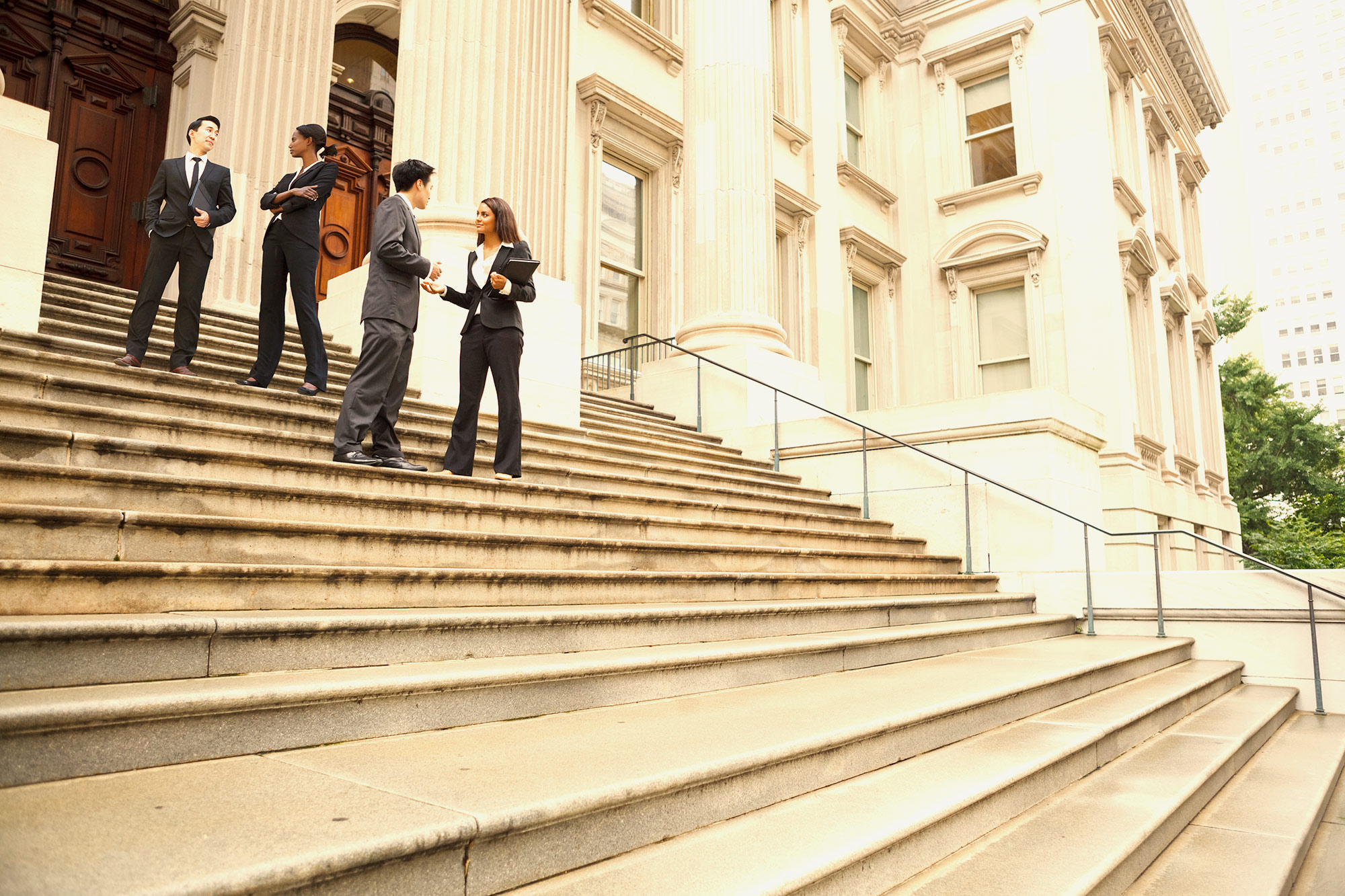 FAQs
What can you do with a master's degree in international relations?
A master's degree in international relations provides an incredible foundation for careers in diplomacy, government, and non-profit organizations. You can work as a foreign service officer, policy analyst, intelligence analyst, or public affairs consultant. In our globalized society, having a strong understanding of issues around the world will help you succeed in both your professional and personal life.
Is a master's degree in international relations useful?
With 99% of recent graduates recommending our International Relations Master's Degree Program, we believe the degree is extremely useful. The curriculum provides a range of courses that allow you to graduate with knowledge and skills that are transferable to a wide range of industries and careers.
How long does it take to complete the international relations graduate program?
Program length is ordinarily anywhere between 2 and 5 years. It depends on your preferred pace and the number of courses you want to take each semester.
For an accelerated journey, we offer year round study, where you can take courses in fall, January, spring, and summer.
While we don't require you to register for a certain number of courses each semester, you cannot take longer than 5 years to complete the degree.
What skills do you need prior to applying for the international relations graduate program?
Harvard Extension School does not require any specific skills prior to applying, but in general, it's helpful to have solid reading, writing, communication, and critical thinking skills if you are considering an international relations master's degree. Initial eligibility requirements can be found on our international relations degree requirements page.