Overview: Data Science Master's Degree Program
Data science is a complex and dynamic field, and one in which individuals with the right mix of skills are likely to remain in high demand. Through the graduate program in data science, you will master the technical, analytical, and practical skills you need to solve real-world, data-driven problems. 
In the master's degree program in the field of data science, you will:
Develop an in-depth understanding of data science methods in predictive modeling, data mining, machine learning, artificial intelligence, data visualization, and big data.

Build the skills to explore, analyze, manage, and visualize large data sets using the latest technologies.

Apply data science and analytical methods to address data-rich problems from a variety of fields, think critically about data, and drive decision making.

Develop the skills for quantitative thought leadership, including the ethical and legal dimensions of data analytics, as well as effective communication and collaboration.
Your Harvard Degree: Master of Liberal Arts (ALM) in Extension Studies, field: Data Science.
Careers
The long-term outlook for careers in data science is strong. As organizations develop new ways to collect data, demand for dedicated professionals with the right mix of skills to interpret that data will continue to expand.
Jobs in data science can be found in any industry that collects information. Your career path could range from developing new technologies for data mining, writing software to store and protect data, analyzing data through advanced modeling and visualization techniques, or applying data-driven solutions to today's business problems.  
Alumni of the data science program hold such positions as:
Data scientist

Software engineer

Analytics manager

Data engineer

Director of data science

Computer systems analyst

Quantitative developer

Machine learning developer

Big data architect
Careers in data science require strong mathematical and analytical skills and knowledge of today's programming languages. They also require creative thinking skills and business acumen.
Courses and Curriculum
In the data science master's degree program, you'll complete 12 courses in a range of topics. 
Core courses focus on building skills in data processing, machine learning, dynamic modeling, and other critical technologies. 
In electives, you can explore advanced data science methodologies, the application of data science in specific industries, and cutting-edge technologies such as artificial intelligence and robotics. 
The capstone project will give you the opportunity to apply these skills to a real-world problem. 
Online and on-campus study. You can take most data science program courses online. You come to campus for a three-week precapstone course designed to ensure that your project gets off to a strong start. You end the program with the online capstone course.
Admission to Harvard Extension Data Science Graduate Program
At Harvard Extension School, your admission is based largely on your performance in two specific Harvard Extension courses that you complete before submitting an application. These courses count toward the 12 total courses once you're admitted.
To get started, explore the degree requirements, confirm your initial eligibility, and learn more about our unique "earn your way in" admissions process.
Our Community at a Glance
Along with a cohort of diverse peers, you'll gain hands-on experience conducting interdisciplinary data science research.
35

Average Age

1

Average Courses Taken Each Semester

76%

Work Full Time

99%

Would Recommend the Program

55%

Professional Experience in the Field

Most

Pursued for Career Advancement
Cost and Financial Aid
Affordability is core to our mission. When compared to our continuing education peers, it's a fraction of the cost.
| | |
| --- | --- |
| Our Tuition (2022–23 rate) | $3,100 per 4-credit course ($775 per credit) |
| Average Tuition of Peer Institutions | $5,476 per course |
| Average Total Cost | $37,200 |
After admission, you may qualify for financial aid. Typically, eligible students receive grant funds to cover a portion of tuition costs each term, in addition to federal financial aid options.
Learning & Connection
Deep learning springs from human connection. That's why we work so hard to bring people together — whether in a live virtual classroom or an in-person seminar on campus.
Our approach to online learning fosters interaction without sacrificing flexibility. Each week, you'll engage with your instructor, participate in peer discussions, and receive one-on-one support from teaching staff—all from your home or office.
Online Learning at Harvard Extension School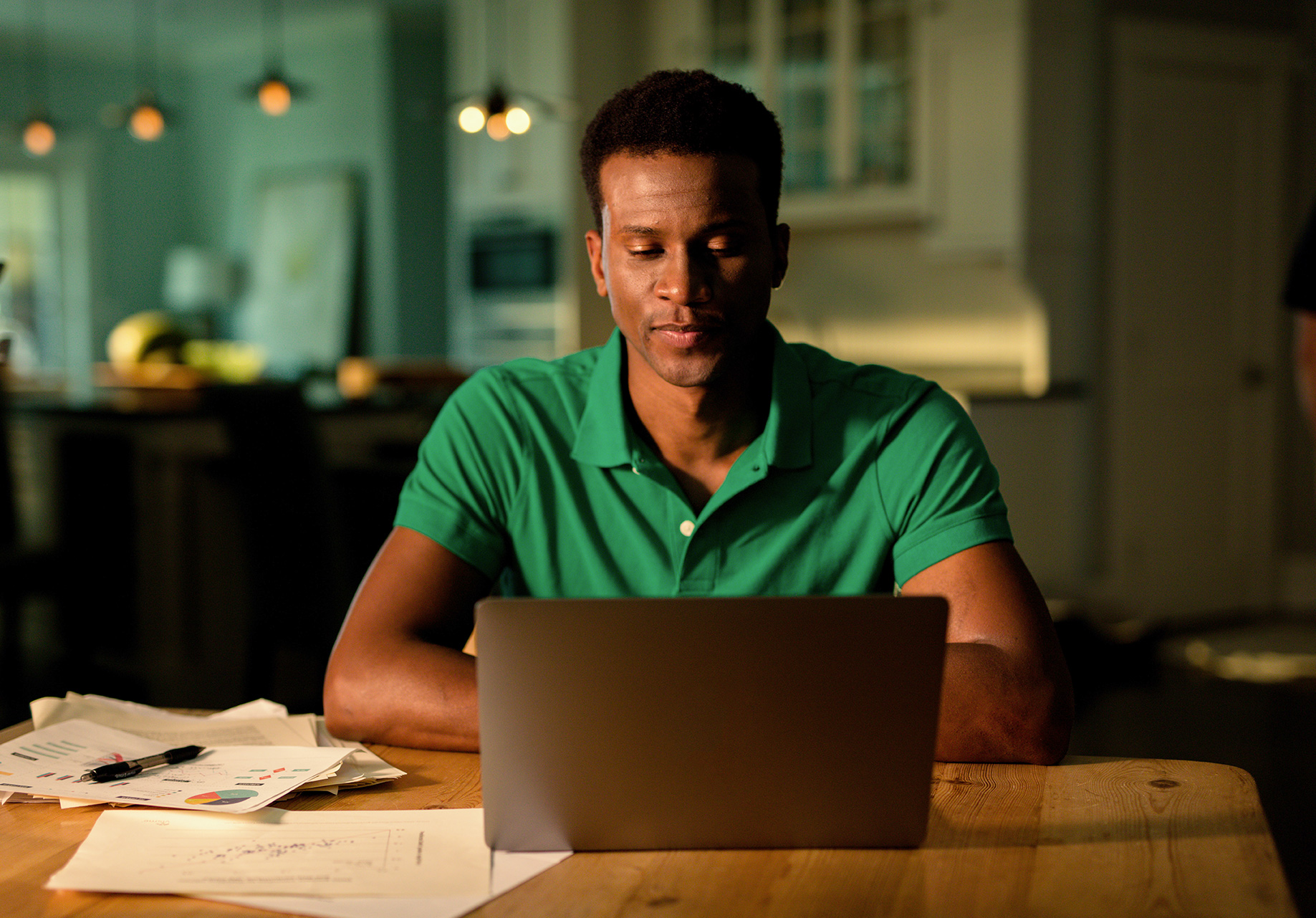 FAQs
What Can You Do With a Master's Degree in Data Science?
A master's degree in data science will give you both the theoretical knowledge and the practical skills you need to advance your career in this rapidly growing field.
Advancing your education in data science can help you develop important analytical, business, modeling, and visualizations skills, as well as advanced programming and coding skills. You may learn cutting-edge trends in artificial intelligence, machine learning, and other developing technologies. Or you can explore new ways to apply your skills across different industries such as healthcare, advertising, wearable tech, or autonomous vehicles and drones.
A master's degree in data science may open a variety of exciting opportunities in this expanding field.
Is a Degree in Data Science Useful?
A degree in data science may not be required to get started in the field, especially for entry-level programmers and data analysts. Degrees in software engineering, computer science, math, and statistics can give you the basic skills you need to start a career in data science.
However, a graduate degree in data science offers a combination of skills that can help you stay competitive in the job market. In addition to programming and statistics, for example, a degree in data science offers advanced knowledge of modeling, data visualization, data analysis, and business intelligence.
Moreover, many mid- and senior-level positions such as data scientist or data architect for example, as well as most management positions, may require a master's degree in data science.
Is a Career in Data Science a Good Career?
As organizations harness new technologies to gather and collect information more effectively, the demand for knowledgeable professionals with the skills to analyze that data correctly is growing—and quickly.
According to the US Bureau of Labor Statistics, jobs for data scientists and related positions are expected to grow 22 percent between 2020 and 2030.
And due to both growing demand and the complexity of the work, data science can be a lucrative career as well. According to Glassdoor, data science was the third best job in the United States in 2022, based on median salary and availability of job openings.
How Long Does it Take to Complete the Data Science Graduate Program?
The data science graduate program at Harvard Extension School offers maximum flexibility so that professionals with demanding schedules can design their own path.
Interested in an accelerated journey? Enroll in consecutive terms or take multiple courses in a term. For a more moderate pace, you can take one course per term and even take a term off if you need to.
Most students take one or two courses each term. Once you complete the two courses required for admission, you have five years to complete the final eight courses and your capstone project.
What Prerequisites Do You Need Before Applying for the Data Science Master's Degree Program?
With Harvard Extension School's unique "earn your way in" admissions process, there are no prerequisites required to begin your course of study in the data science master's degree program.
To get started, you must complete two required courses that apply toward your degree: Foundations of Data Science and Engineering (CSCI 101) and Data Modeling (CSCI 106) or Introduction to Statistical Modeling (STAT 109).
However, to qualify for the master's program, you must have prior knowledge of calculus and be able to write functions in Python and R. If you do not have these skills, it is recommended that you take Python (CSCI 7), Programming in R (CSCI 5A), and/or Calculus (MATH 15) before starting the degree program.