Program Overview
Today's continuously evolving digital landscape requires skilled professionals who are adept at producing engaging multimedia experiences.
Whether you aspire to work as a web designer, content developer, videographer, or game designer, you will deepen your industry knowledge and master new skills — and position yourself for a rewarding career in this high-impact degree program.
Program Benefits
Customizable path, stackable certificates, & experiential learning

Expert instruction from Harvard faculty and industry professionals

Personalized academic and career advising

Entrepreneurial opportunities through Harvard Innovation Labs

Digital design capstone project

Harvard Alumni Association membership upon graduation
Customizable Course Curriculum
The digital media design master's degree program allows you to experience both the convenience of online learning and the immersive benefits of learning in person through online discussions, group projects, and other collaborative activities.
As you work through the program, you'll take core courses to deepen your knowledge of essential digital media design topics such as computer science, applied learning design, and media production.
You'll then build on that foundation by selecting elective courses that enable you to focus on the areas that are most important to you — for example, video editing, artificial intelligence, or animation.
11 Online Courses
Primarily asynchronous
Fall, spring, January session, and summer options
On-Campus Experience
You'll complete 1 course in person at Harvard, at either an accelerated or standard pace:
An online course with an intensive weekend on campus in fall or spring
3 weeks in the summer
Capstone Project
You'll create an original digital work, such as a website, film, mobile application, or wearable device.
Admissions
The path to your degree begins before you apply to the program.
First, you'll register for and complete 2 required courses, earning at least a B in each. These foundational courses are investments in your studies and count toward your degree, helping ensure success in the program.
Getting Started
We invite you to explore degree requirements, confirm your initial eligibility, and learn more about our unique "earn your way in" admissions process.
Earning a Stackable Certificate
After admission to the digital media design graduate program, as you work your way toward your master's degree, you can take courses that also count — or "stack" — toward a graduate certificate. It's a cost-effective, time-saving opportunity to build specialized skills and earn another professional credential.
For each certificate, you can choose courses that best fit your goals.
Here are a few examples of stackable certificates and courses.
Back End Web Development
Learn how to build and maintain the technology that powers the administrator side of a website.
Sample stackable courses:
Building Interactive Web Applications for Data Analysis
Web Programming with Python and JavaScript
Wearable Devices and Computer Vision
Robotics, Autonomous Vehicles, Drones, and Artificial Intelligence
Front End Web Development
Gain the technical knowledge and skills necessary to power dynamic visuals and interactions on the web.
Sample stackable courses:
Introduction to Web Programming Using JavaScript
Digital Media: From Ideas to Designs and Prototypes
Building Interactive Web Applications for Data Analysis
Creating and Maintaining Scalable Design Systems
Learning Design and Technology
Learn to create and implement effective learning experiences on digital platforms.
Sample stackable courses:
Applied Learning Design
Video Editing and Digital Design
Podcasting
Introduction to Media Production
A Faculty of Digital Experts
Studying at Harvard Extension School means learning from the world's best. Our instructors are experts in computational design, virtual reality, instructional design, web design, and more. They bring a genuine passion for teaching, with students giving our faculty an average rating of 4.5 out of 5.
Our Community at a Glance
Our students in the Digital Media Design Master's Degree Program are established professionals looking to deepen their expertise (41%), advance their careers (28%), or change careers (21%). Approximately half of the students enrolled in the program have professional experience in the field and work across various industries.
36

Average Age

1

Course Taken Each Semester

87%

Work Full Time

97%

Would Recommend the Program

49%

Professional Experience in the Field

Most

Pursued to Deepen Expertise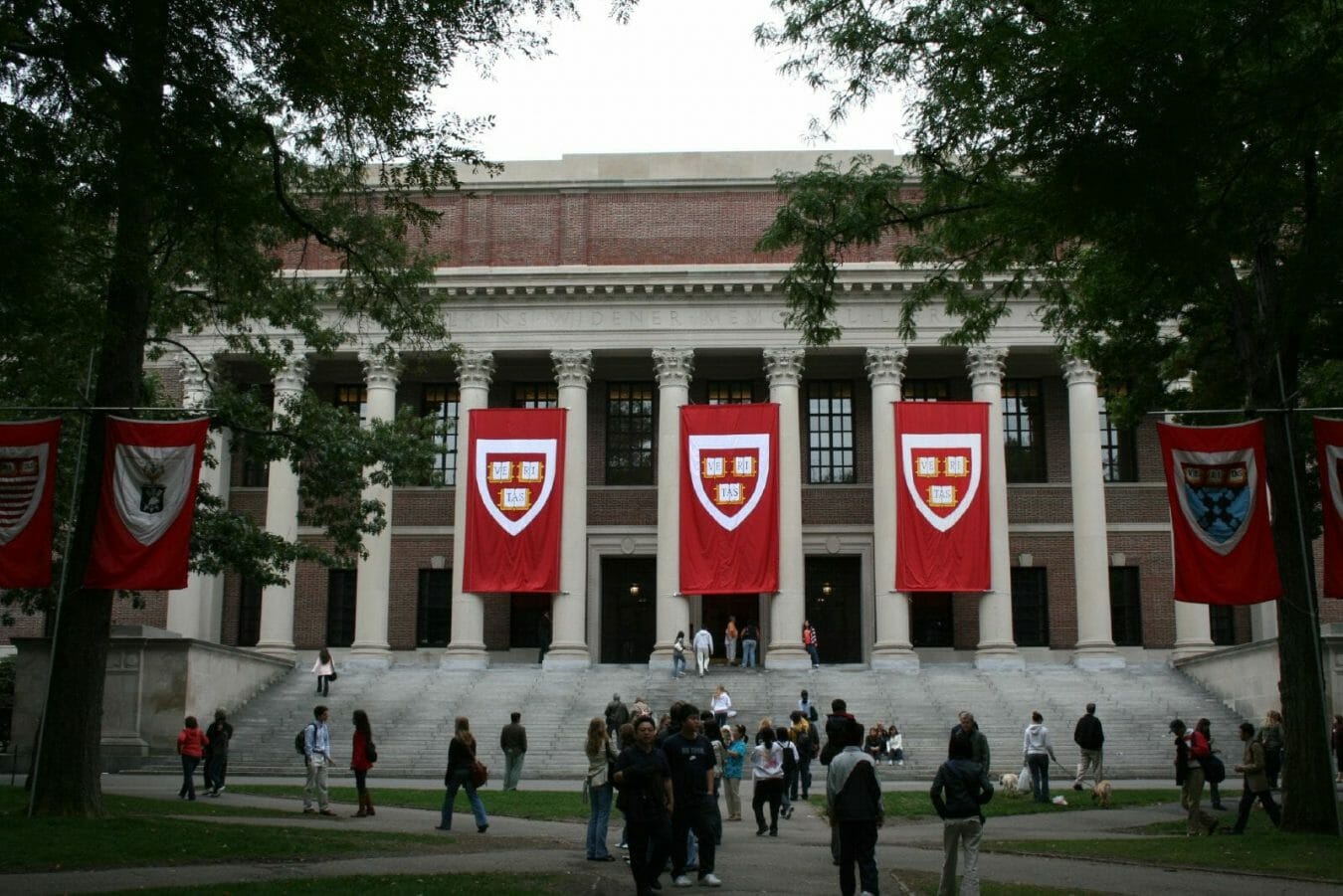 Career Opportunities & Alumni Outcomes
Every organization needs to tell a digital story, making graduates of our Digital Media Design Master's Program valuable employees in a wide range of industries.
Our alumni work in the fields of IT, media production, and publishing. They also work in management consulting, higher education, healthcare, and government administration.
Our master's degree program covers a broad range of digital media design topics, opening several different career path options for our graduates. Students have gone on to become web designers, art directors, multimedia producers, content developers, videographers, photographers, and mobile app developers.
Our alumni hold such titles as:
UX Developer
Vice President, Product Design
Senior Digital Product Manager
Associate Creative Director
Front End Developer
Marketing Manager
Principal Software Architect
Our alumni work at a variety of leading organizations, including:
ADP
Dana-Farber Cancer Institute
Deliotte
Google
Hewlett Packard
Liberty Mutual
National Park Service
Career Advising and Mentorship
Whatever your career goals, we're here to support you. Harvard's Mignone Center for Career Success offers career advising, employment opportunities, Harvard alumni mentor connections, and career fairs such as the Harvard Startup Career Fair, the Data Analytics, Science, and Technology Fair, and the Harvard Humanities, Media, Marketing and Creative Careers Expo.
Your Harvard University Degree
Upon successful completion of the required curriculum, you will earn the Master of Liberal Arts (ALM) in Extension Studies, Field: Digital Media Design.
Expand Your Connections: the Harvard Alumni Network
As a graduate, you'll become a member of the worldwide Harvard Alumni Association (400,000+ members) and Harvard Extension Alumni Association (29,000+ members).
Harvard Extension School saved my life, not just academically, but in a manner much more profound and transcendental.
Tuition & Financial Aid
Affordability is core to our mission. When compared to our continuing education peers, it's a fraction of the cost.
| | |
| --- | --- |
| Our Tuition (2023–24 rate) | $3,220 per course |
| Average Tuition of Peer Institutions | $4,330 per course |
| Average Total Cost | $38,640 |
After admission, you may qualify for financial aid. Typically, eligible students receive grant funds to cover a portion of tuition costs each term, in addition to federal financial aid options.
FAQs
How do I know if the digital media design master's program is right for me?
This is an advanced degree program, so it is helpful to have an undergraduate degree in business, management, graphic design, communication design, digital media, education, fine arts, information technology, or data analytics.
You should also have a minimum of two years of work experience and be comfortable using technology and web development tools like HTML, CSS, and JavaScript. You should also have strong visual communication skills and an eye for design.
How will the digital media design master's program help me advance in my career?
A graduate degree in digital media design will provide you with an advanced understanding of the field and help you develop the skills and knowledge required to create multimedia applications and content.
Many employers prefer — or even require — candidates with advanced degrees for higher-level roles. If you aspire to become a leader in your organization, a master's degree in digital media design may be essential for advancing your career.
How long will it take me to complete the program?
Program length is ordinarily anywhere between 2 and 5 years. It depends on your preferred pace and the number of courses you want to take each semester.
For an accelerated journey, we offer year round study, where you can take courses in fall, January, spring, and summer.
While we don't require you to register for a certain number of courses each semester, you cannot take longer than 5 years to complete the degree.