Upholding Our Mission by Supporting Community College Students
Harvard Extension School was founded over 100 years ago on the idea of access, of making a world-renowned education and the resources of Harvard University available to intellectually curious and capable adults for whom traditional, full-time, residential study was not an option.
Naturally, the school's Bachelor of Liberal Arts (ALB) degree program is designed to be flexible and affordable to meet the needs of the working professionals we best serve.
The Phi Theta Kappa (PTK) Scholarship supports talented adult learners with previous college experience who wish to earn their undergraduate degrees at Harvard Extension School. Read on to learn more about our unique admission process and how this scholarship complements it.
How Admission Works at Harvard Extension School
Earn-your-way-in admissions
To be eligible for undergraduate admission at Harvard Extension School (HES), all students must first complete three HES courses and earn grades of B or higher in each one to prove their current potential to succeed at Harvard. However, if you're a PTK member, we encourage you to submit a PTK Scholarship application before enrolling in these courses. The scholarship covers the tuition for these three courses, which are also required for degree completion. In addition, you'll receive dedicated advising to help you through the predegree process.
Apply for degree program admission
At the time of admission, up to 64 credits can be transferred toward your bachelor's degree — that's half the degree. A predegree and admissions advisor can help determine which of your community college credits will transfer.
Become an admitted degree candidate
You'll have access to exclusive degree candidate benefits that can expand and deepen your Harvard experience and support your personal and professional development. You can even consider our Joint Degree Program, which provides an accelerated pathway to earning both your bachelor's and master's degrees at Harvard.
Earn your Bachelor of Liberal Arts degree at Harvard
Celebrate this achievement during Harvard University's annual Commencement Exercises and become a member of Harvard's global alumni community.
To learn more about the program, review our ALB degree requirements, attend our drop-in virtual office hours, or email admissions@extension.harvard.edu. The FAQ section below also has more information and student voices.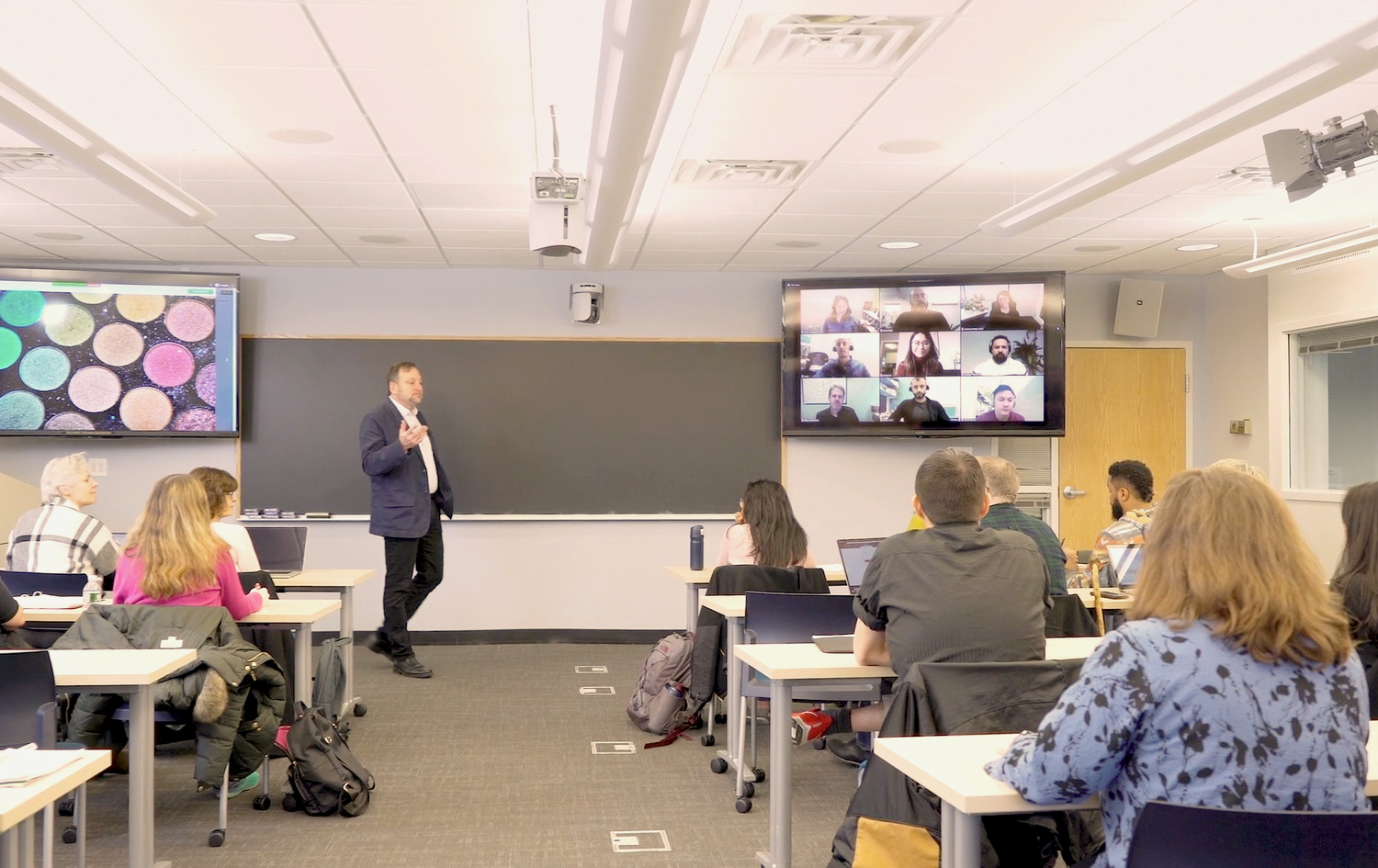 Program and Scholarship Overview
Our program is ideal if you appreciate the value of a liberal arts degree. We offer a solid foundation for advanced academic work, such as law, medical, or business school, or PhD programs.
You will have access to many benefits, including:
Distinguished faculty drawn from Harvard University
More than 800 courses in the evening or online at reasonable tuition rates
A diverse student body
One of the largest academic libraries in the world
Outstanding museums and cultural performances
Ample opportunities to participate in the University's extensive community life
We invite you to challenge yourself intellectually, personally, and professionally. Learn more on our Why Apply page.
Once admitted to the undergraduate program, you can apply for a range of financial aid, including the Extension School Grant and federal financial aid, such as Pell Grants and Stafford Loans.
PTK scholars typically receive ongoing grant support from Harvard Extension School that covers up to half their tuition expenses each semester, provided they apply for financial aid by the priority deadline and demonstrate financial need.
As you consider our undergraduate program, please keep in mind the following features: HES is Harvard University's continuing education program distinct from Harvard College. The average age of our students is 34 and the majority of students study on a part-time basis. As a minimum requirement, your high school diploma or its equivalent must have been earned at least five years prior to enrolling in any ALB degree-applicable courses.
For more information about HES and its undergraduate degree program, including its on-campus requirement and the ways to fulfill it, please visit our ALB degree requirements page.
Fast Facts about PTK @HES
191 PTK Scholarships awarded since 2000
3.57 Average HES GPA of PTK undergraduates
82% Undergraduate admission rate in last 5 years
60% PTK students admitted to the ALM program through the Joint ALM/ALB Degree Program
Top areas of concentration at HES: Social Sciences (65%), Humanities (25%), Sciences (10%)
Top minors at HES: Government, Finance, English, Biology, Psychology
Top ALB fields of study at HES: Psychology, International Relations, Business Administration and Management, History, English
PTK scholars typically receive ongoing grant support from HES that covers up to half their tuition expenses each semester. (They must apply for financial aid by the priority deadline and demonstrate financial need).
How to Apply for the PTK Scholarship
The process for completing your application to Harvard Extension School's PTK Scholarship is outlined below. Only applicants with complete applications received by the stipulated deadlines below will be considered.
| Important Dates | Fall Term | Spring Term |
| --- | --- | --- |
| Submit your PTK Scholarship form, transcripts, and proof of PTK membership | May 15 to June 15 | September 1 to October 1 |
| Submit supporting financial aid documentation | June 1 | September 15 |
| Decision notification | July 15 | November 1 |
1. Verify your eligibility
Verify your admission eligibility to the undergraduate degree program.
Your high school diploma or its equivalent must have been earned at least five years prior to enrolling in any ALB degree-applicable courses.
If you already possess a bachelor's degree, you may not pursue another one at Harvard Extension School.
Verify your eligibility to receive the PTK Scholarship.
You must be a member of Phi Theta Kappa.
Your community college cumulative GPA must have been a 3.5 or higher.
2. Prepare your supporting financial aid documentation
The HES Student Financial Services office requires that students submit their financial aid documentation for the upcoming academic year at least two weeks prior to the PTK Scholarship Application deadline to allow time for processing.
I. Submit the most current online Free Application for Federal Student Aid (FAFSA)
Enter the Extension School federal code, E00209, in the school section of the FAFSA. Applicants are encouraged to use the IRS Data Retrieval Tool in the online FAFSA to retrieve the required federal tax information.
Please allow 3-5 business days for processing before proceeding to Step 2.​
II. Submit the Financial Aid Application Supplement
The Financial Aid Application Supplement form will be available through the Financial Aid Self-Service Portal after your FAFSA has been processed. You can access the Financial Aid Self-Service Portal by logging into your MyDCE student account and selecting the "Financial Services" tile. If you are new to DCE, you will be prompted to create a DCEKey login credential before logging in to create your student account.
For further assistance, please contact the Student Financial Services office at studentfinance@extension.harvard.edu.
3. Submit unofficial transcripts
We require a current transcript from each college or university at which you have registered for courses. Your transcript must include your course history, grades received (if any), and dates of attendance. An unofficial transcript is acceptable for application; however, if awarded the PTK scholarship, awardees will need to submit official transcripts before the funds can be distributed.
PTK Scholarship applicants should send their unofficial transcript to the Office of Predegree Advising & Admissions via email to admissions@extension.harvard.edu. Your email should indicate that you are a PTK scholarship applicant.
All transcripts must be received by the application deadline. Incomplete applications will be removed from consideration. We strongly encourage applicants to secure transcripts in advance of the deadline to ensure they can apply on time.
4. Take the Test of Critical Reading and Writing Skills
5. Submit your online scholarship application form
Our online application portal is open for one month during each application cycle: from May 15 to June 15 for courses in the Fall term and from September 1 to October 1 for courses in the Spring term. You cannot access our scholarship application portal outside these windows. You may save an in-progress application and return to complete it later in the month, but it will not be saved for the next term. You will need to start a new application should you decide to apply again.
Essay
As part of the online application, you will be asked to write an essay of at least 500 words indicating why you wish to earn the ALB degree at Harvard Extension School. We encourage you to compose this essay outside the application portal. Consider the following questions when writing your essay:
What impact will an undergraduate degree in liberal arts have on your life?
Why is it important for you to complete an undergraduate degree at this point in your life?
What is the significance of achieving an undergraduate degree at HES?
If you live outside the Boston area, you must include a specific plan on how you intend to fulfill the on-campus requirement for the degree.
Proof of PTK Membership
You will be prompted to upload proof of your PTK membership within the scholarship application portal. This can be a picture of your PTK membership card, PTK certificate, or documentation of PTK affiliation on your college transcript.
Course Selection
Students "earn their way" into degree program candidacy at Harvard Extension School by completing three courses at HES. (You do not need to complete these three courses within one term.) One of these three courses must be EXPO 25. As part of your PTK Scholarship Application, you will be asked to list the other two HES courses that you would like to use for your personal admission pathway.
In order to enroll in EXPO 25, students must either have passed the CRWS test or earn a grade of B or higher in EXPO 15. Students who do not pass the CRWS test should list EXPO 15 as one of their two other courses. All students can choose to complete EXPO 15 before EXPO 25, even if they have passed the CRWS test. Your other admission course(s) can be any other 4-credit course(s) from the ALB course catalog. You will not be held to these selections; scholarship recipients will work with a predegree & admissions advisor and receive further guidance.
Ready to apply?
Click here to access our application portal.
Please note that you will only be able to initiate an application during our designated application windows.
6. What happens next?
After you submit your application, the PTK Scholarship Committee will confirm your transcripts meet our requirements and manually add them to your enrollment history. Your application checklist will show a red X until your transcript has been reviewed by an advisor. Please allow us 5 to 7 business days to complete this process. If your documents are not marked as received after 7 business days, please contact our office.
Once the application deadline has passed, the Committee will review all applications and extend interview invitations to select applicants. Interviews will be held virtually via Zoom.
If awarded the PTK scholarship, you will need to request official transcripts (e.g. a transcript issued directly from the school to our office). Electronic transcripts are strongly preferred and can be sent directly from your former institution to admissions@extension.harvard.edu. If transcripts must be mailed via post because your college or university does not offer electronic delivery, documents should be sent to the address below:
Office of Predegree Advising & Admissions
Harvard Extension School
51 Brattle Street
Cambridge MA 02138
Paper transcripts must remain sealed in the envelopes in which they were initially issued by the school(s). We must receive official transcripts within 10 business days of decision notification.
PTK Scholarship recipients may take one, two, or three courses during the first semester. You must maintain a cumulative GPA of 3.0 or higher to continue receiving scholarship funds and abide by our Student Conduct policies in all interactions with members of the Harvard community, both in and out of the classroom.
Finally, you are required to complete the FAFSA and Extension School financial aid applications each year in order to remain eligible for the award.
Hear from Our Students
Q&A with Other PTK Scholarship Recipients
Q: How has your experience at Harvard changed your professional trajectory and/or your sense of self?
A: "I am in my final semester before graduating and I am full of pride over this accomplishment. At work, a promotion is already being planned for me upon my degree completion."
A: "Harvard has opened my eyes, expanded my world, and my overall view on life. I had never been to school outside of my state and my world view was so small… Harvard Extension not only gave me an opportunity to learn from the greatest professors but it provided me a wide network to communicate and connect with. My professors have all done great things. They genuinely want to connect with you, share their experience and perspective, and help you grow. The challenge is up to the student to take the time to connect, attend office hours, and ask those questions."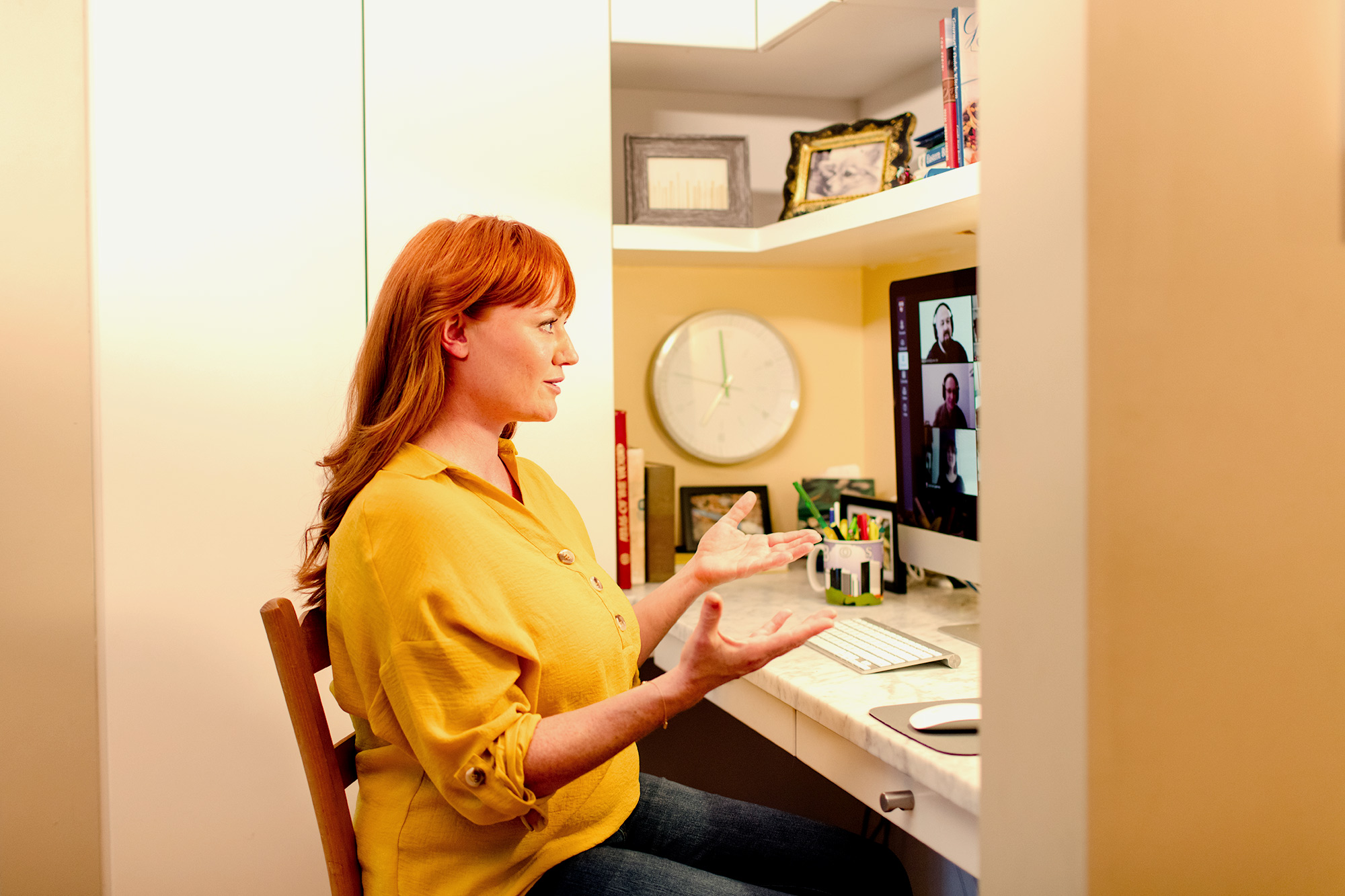 Q: What tips or advice would you give to PTK members who are exploring Harvard Extension School as an option?
A: "Don't wait. Life will always get in the way if you let it. Just register, get started and you can sort life out as you go. I have taken only one class per semester due to my family life and work schedule so it has taken me a long time to graduate, but it is 100% worth it."
A: "Believe that you're worth it. Don't be intimidated by thinking you're not good enough or smart enough. At Harvard, you will meet a lot of people smarter than yourself, but you will be amazed how well you can do, and how beneficial it is to be challenged intellectually like that."
A: "Be ready to work, and ease into the routine until you know what classes are going to be like and how they will affect your schedule."
A: "Go for it! Give it your all and pace yourself if you are not sure you can handle a large classload."
Q: Is Harvard what you imagined it to be?
A: "Prior to my first courses, I anticipated Harvard to be cold and unwelcoming, a hall for dry lectures and condescending academics… Now that my academic career with Harvard is almost at a close, I see how my fears at a 'cold and unwelcoming' Harvard were inaccurate. From the professors, teaching fellows, and advisors to even the emails from support staff, everyone has been welcoming, supportive, and encouraging. What a breath-of-fresh-air experience!"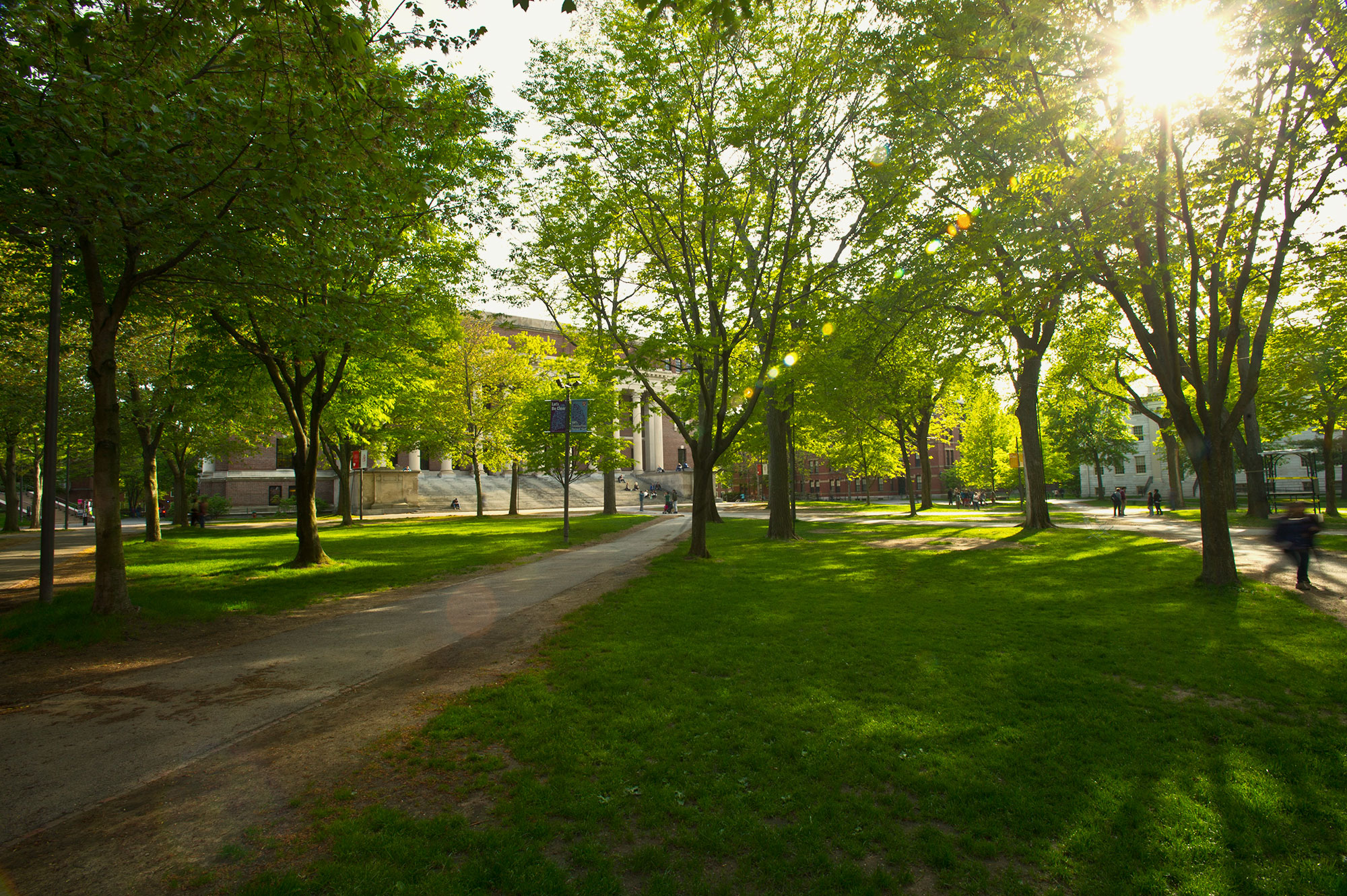 FAQs
How do I know if Harvard Extension School is the right fit for me?
Harvard Extension School's open-enrollment course structure allows you to register in a course without having to apply. If you decide that the course is a good fit, it will count toward the degree and you can continue registering for classes. Because HES shares the same accreditation as Harvard University's academic degree programs, if you decide to pursue your studies elsewhere, you can likely transfer that Harvard course into another bachelor's program at a different institution.
How do I know if I have a realistic chance of being admitted?
Harvard Extension School admits students who perform well in Harvard courses, with no other selective aspect of admission. PTK students typically have very well-developed academic capabilities, so they represent a population with a very high admission success rate.
Is Harvard Extension School more demanding than community college?
Most community college students find Harvard courses to be more demanding than their previous college experience. However, we have found that PTK students adapt to the greater demands more quickly than students without such strong academic backgrounds.
Can I transfer my earned college credits to Harvard Extension School?
Yes. Up to 64 credits (half of the undergraduate degree at HES) can be transferred. HES will accept academic courses from regionally accredited colleges and universities in which students earned grades of C or higher, although the grades themselves will not transfer. A student's desired course of study at Harvard has no impact on what courses will transfer; however, only liberal arts courses can be transferred to our program as it is a liberal arts degree. Academic standing at Harvard is based solely on performance at Harvard.
Review our transfer credit policies to learn more.
What are the online courses like?
Is Harvard Extension School really Harvard?
Yes. Harvard University comprises 13 degree-granting schools, each with its own administration, dean, admissions process, degrees awarded, and student populations. Over one hundred years ago, it became clear that the University did not have a solution to support working adults who were continuing their education or hoping to complete a degree, and so the Harvard Extension School was founded. The HES undergraduate degree requirements are similar to those of the undergraduate degree conferred by Harvard College (the traditional undergraduate school), and many of our courses are taught by faculty from across the schools at Harvard.
Do I have an advisor?
Yes. You have access to an advisor every step of the way. Predegree & admissions advisors can help you choose courses to ensure you're on track for program admission, after which, as an admitted degree candidate, you'll be assigned to an academic advisor with whom you'll work closely until your graduation day.
What is the Harvard Extension School student body like?
At Harvard Extension School, students from a variety of backgrounds balance school with professional demands and family responsibilities. Learn more about the student body.
Will I need to move to Cambridge?
No. While there is a 16-credit on-campus requirement, it can be satisfied in a few ways, including the successful completion of four separate online courses with a required on-campus weekend. In this type of course, you participate in most of the courses online and attend one intensive weekend class on campus. We encourage you to read about HES course formats and the Harvard on-campus experience to learn more.
Can this degree help prepare me for graduate school?
Yes. Alumni of the ALB program have attended graduate programs in a variety of fields at Harvard University, Yale, Columbia, Stanford, Oxford, and Cambridge among many other world-class institutions, obtaining an array of master's and doctoral degrees including the MBA, PhD, JD, and MD. Learn more on our Why Apply page.