Program Overview
Through the master's degree in creative writing and literature, you'll hone your skills as a storyteller — crafting publishable original scripts, novels, and stories.
In small, workshop-style classes, you'll master key elements of narrative craft, including characterization, story and plot structure, point of view, dialogue, and description. And you'll learn to approach literary works as both a writer and scholar by developing skills in critical analysis.
Program Benefits
Instructors who are published authors of drama, fiction, and nonfiction

A community of writers who support your growth in live online classes

Writer's residency with agent & editor networking opportunities

Personalized academic and career advising

Thesis or capstone options that lead to publishable creative work

Harvard Alumni Association membership upon graduation
Customizable Course Curriculum
As you work through the program's courses, you'll enhance your creative writing skills and knowledge of literary concepts and strategies. You'll practice the art of revision to hone your voice as a writer in courses like Writing the Short Personal Essay and Writing Flash Fiction.
Within the creative writing and literature program, you will choose between a thesis or capstone track. You'll also experience the convenience of online learning and the immersive benefits of learning in person.
11 Online Courses
Primarily synchronous
Fall, spring, January, and summer options
Writer's Residency
A 1- or 3-week summer master class taught by a notable instructor, followed by an agents-and-editors weekend
Thesis or Capstone Track
Thesis: features a 9-month independent creative project with a faculty advisor
Capstone: includes crafting a fiction or nonfiction manuscript in a classroom community
Admissions
The path to your degree begins before you apply to the program.
First, you'll register for and complete 2 required courses, earning at least a B in each. These foundational courses are investments in your studies and count toward your degree, helping ensure success in the program.
Getting Started
We invite you to explore degree requirements, confirm your initial eligibility, and learn more about our unique "earn your way in" admissions process.
A Faculty of Creative Writing Experts
Studying at Harvard Extension School means learning from the world's best. Our instructors are renowned academics in literary analysis, storytelling, manuscript writing, and more. They bring a genuine passion for teaching, with students giving our faculty an average rating of 4.7 out of 5.
Our Community at a Glance
80% of our creative writing and literature students are enrolled in our master's degree program for either personal enrichment or to make a career change. Most (74%) are employed full time while pursuing their degree and work across a variety of industries.
40

Average Age

1

Course Taken Each Semester

74%

Work Full Time

95%

Would Recommend the Program

44%

Professional Experience in the Field

Most

Pursued for Personal Enrichment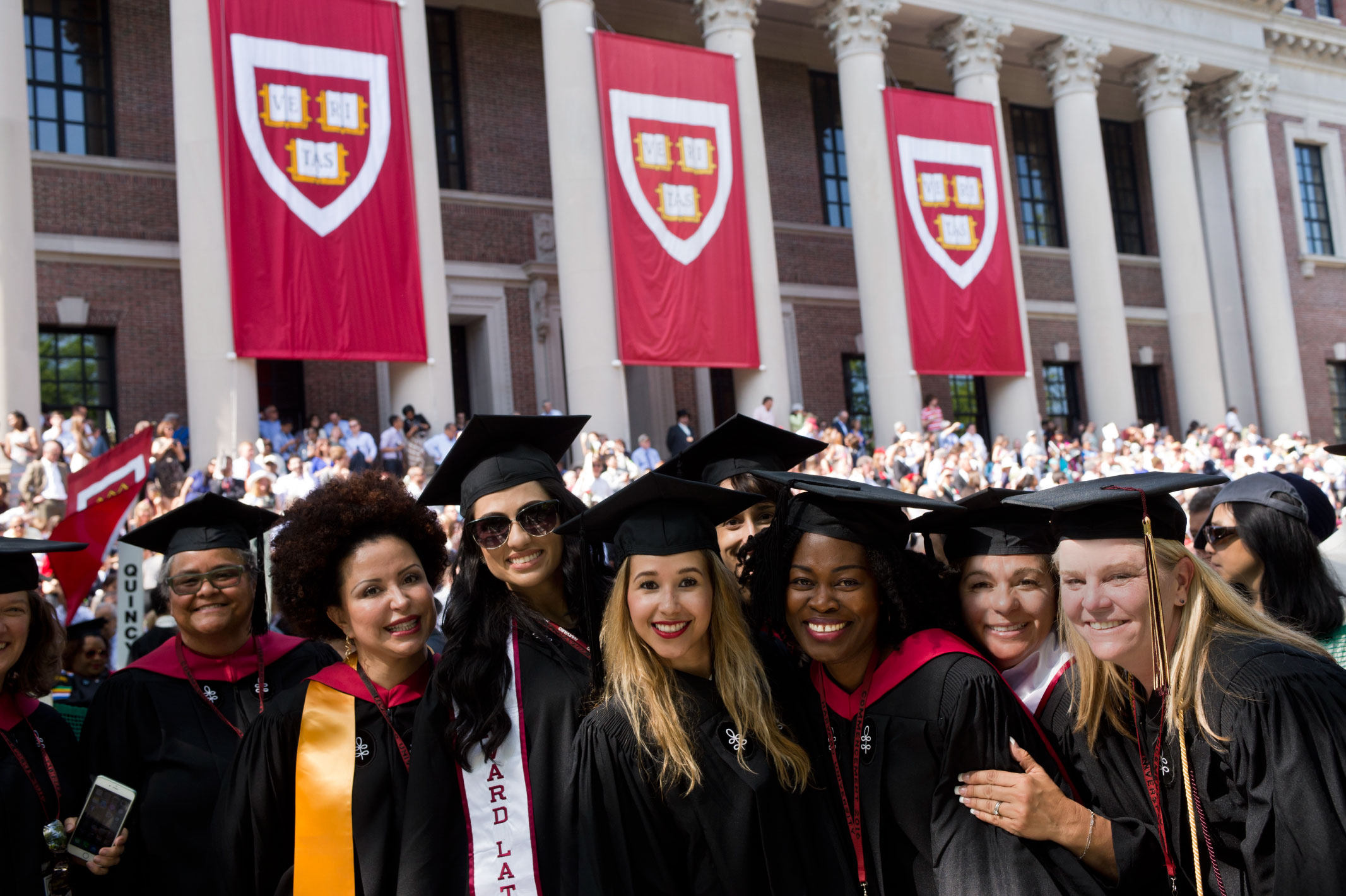 Career Opportunities & Alumni Outcomes
Graduates of our Creative Writing and Literature Master's Program have writing, research, and communication jobs in the fields of publishing, advertising/marketing, fundraising, secondary and higher education, and more.
Some alumni continue their educational journeys and pursue further studies in other nationally ranked degree programs, including those at Boston University, Brandeis University, University of Pennsylvania, and Cambridge University.
Our alumni hold titles as:
Novelist
Marketing Manager
Director of Publishing
Senior Research Writer
Our alumni work at a variety of leading organizations, including:
Kaplan
Little, Brown & Company
New York University (NYU)
Bentley Publishers
Career Advising and Mentorship
Whatever your career goals, we're here to support you. Harvard's Mignone Center for Career Success offers career advising, employment opportunities, Harvard alumni mentor connections, and career fairs like the annual on-campus Harvard Humanities, Media, Marketing, and Creative Careers Expo.
Your Harvard University Degree
Upon successful completion of the required curriculum, you will earn the Master of Liberal Arts (ALM) in Extension Studies, Field: Creative Writing and Literature.
Expand Your Connections: the Harvard Alumni Network
As a graduate, you'll become a member of the worldwide Harvard Alumni Association (400,000+ members) and Harvard Extension Alumni Association (29,000+ members).
Harvard is closer than one might think. You can be anywhere and still be part of this world.
Tuition & Financial Aid
Affordability is core to our mission. When compared to our continuing education peers, it's a fraction of the cost.
| | |
| --- | --- |
| Our Tuition (2023–24 rate) | $3,220 per course |
| Average Tuition of Peer Institutions | $4,330 per course |
| Average Total Cost | $38,640 |
After admission, you may qualify for financial aid. Typically, eligible students receive grant funds to cover a portion of tuition costs each term, in addition to federal financial aid options.
FAQs
What can you do with a master's degree in creative writing and literature?
A master's degree in creative writing and literature prepares you for a variety of career paths in writing, literature, and communication — it's up to you to decide where your interests will take you.
You could become a professional writer, editor, literary agent, marketing copywriter, or communications specialist.
You could also go the academic route and bring your knowledge to the classroom to teach creative writing or literature courses.
Is a degree in creative writing and literature worth it?
The value you find in our Creative Writing and Literature Master's Degree Program will depend on your unique goals, interests, and circumstances.
The curriculum provides a range of courses that allow you to graduate with knowledge and skills transferable to various industries and careers.
How long does completing the creative writing and literature graduate program take?
Program length is ordinarily anywhere between 2 and 5 years. It depends on your preferred pace and the number of courses you want to take each semester.
For an accelerated journey, we offer year round study, where you can take courses in fall, January, spring, and summer.
While we don't require you to register for a certain number of courses each semester, you cannot take longer than 5 years to complete the degree.
What skills do you need prior to applying for the creative writing and literature degree program?
Harvard Extension School does not require any specific skills prior to applying, but in general, it's helpful to have solid reading, writing, communication, and critical thinking skills if you are considering a creative writing and literature master's degree.
Initial eligibility requirements can be found on our creative writing and literature master's degree requirements page.