Bryan Delaney
Playwright and Screenwriter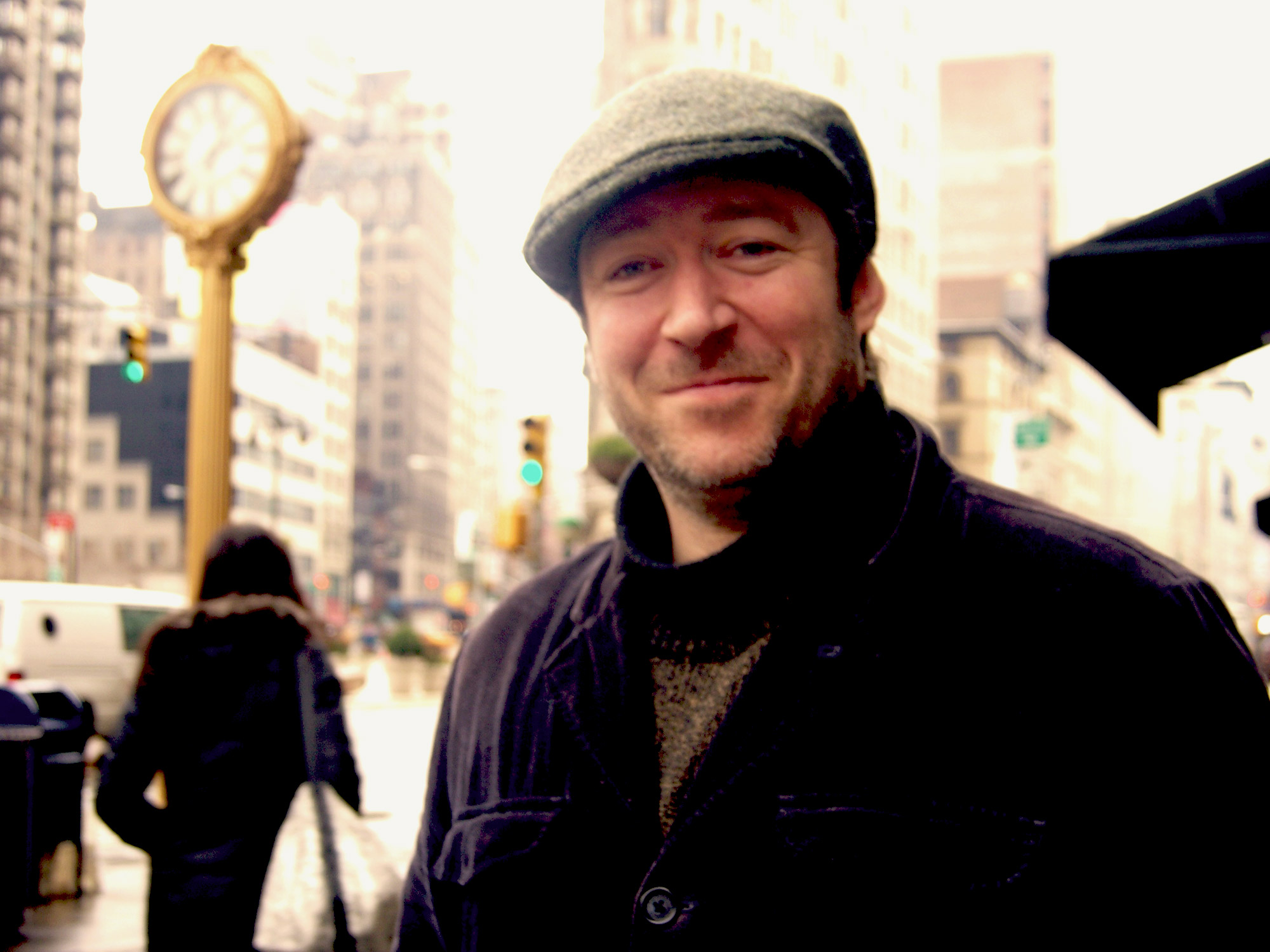 My grandparents were the local schoolmasters in Tipperary (Ireland) a couple of generations back, so teaching is in my blood. I've always loved teaching because at its heart it means engaging with other people around subjects that I'm deeply passionate about.
Students who take writing classes tend to be fascinated by the art of writing also, so I always get a huge amount of satisfaction from our mutual exchange of ideas. In this way my engagement with my students keeps me deeply connected to my own life and practice as a writer.
I love teaching at Harvard Extension School and Harvard Summer School specifically because of the rich diversity in the student body. In my time at Harvard I've worked with students from a vast range of personal, cultural and professional backgrounds and over time I've learned as much from them as I hope they have from me.
In Ireland, there's always been a deep reverence for storytelling (oral and written) and a huge respect for writing, literature and theatre. As a people, we take great pride in our literary heritage and traditions. As a friend of mine once put it: 'you can't throw a stone in Ireland but you'll hit a writer'. Growing up in this environment – in my home town of Dublin and in my mother's home place in Co. Kerry – I was always surrounded by stories, brilliantly told by natural storytellers. Even when we'd get together socially as friends there was always a performative quality to the stories we told each other, almost as if there was an unspoken pressure when in good company to spin a good yarn. So storytelling was always a central part of my life and some of it must have rubbed off on me.
More About Bryan
Bryan Delaney is the 2021 winner of Harvard Extension School's James E. Conway Award for Excellence in Teaching Writing. He's a playwright and screenwriter from Dublin, Ireland where from 2010 to 2014 he ran the New Playwrights Programme at The Abbey Theatre, Ireland's national theatre.
His TV show Bailbirds is currently in development with ID8 Multimedia. He is the co-screenwriter and a producer of the narrative feature film, The Sounding, directed by Catherine Eaton, starring Frankie Faison (The Wire) and Harris Yulin (Ozark). The film won two dozen awards on the festival circuit including four festival grand prizes, and was called "impressively ingenious writing… a lyrical and audacious debut feature" by Pulitzer-Prize-winning film critic Joe Morgenstern. The Sounding is distributed by HBO in 25 countries and is available domestically on Amazon and Apple TV; it was also nominated for the SAMHSA Voice Awards (in partnership with the WGA and DGA) for activism and advocacy.
His TV pilot Jordan (co-written with Daniel Dowling) was one of the selected scripts in the BAFTA Rocliffe TV Drama Competition in the U.K. and was chosen for the BAFTA Forum List. Bryan's stage plays include The Seedbed (winner Theater Masters/Aspen Institute Visionary Playwright Award; nominated James Tait Black Prize for Drama; nominated L. Arnold Weissberger Award; finalist Paul Newman/Joanne Woodward Drama Award); produced by New Jersey Repertory Company, Redtwist Theatre, Chicago and Irish Classical Theatre Company, Buffalo; staged reading at Manhattan Theatre Club; The Onion Game (winner King's Cross New Writing Award, London; winner BBC Writersroom competition, London); produced by Irish Classical Theatre Company, Buffalo and Zeiders American Dream Theatre; public readings at New York Stage and Film and the Vineyard Theatre off-Broadway; The Cobbler (Katherine Cornell Award; winner 16th International Playwriting Competition); produced by Irish Classical Theatre Company, Buffalo; Solemn Mass for a Full Moon in Summer (translation of Michel Tremblay's play, produced by Rough Magic, Dublin); The Bohemians (produced at Carnegie Hall, New York); Stretching Larry (produced at Theatre Upstairs, Dublin).
Other awards include two playwright's bursaries from The Peggy Ramsay Foundation, two travel awards and an artist's bursary from The Arts Council of Ireland. He was awarded the Samuel Beckett Centenary International Writer's Residency at the Irish Cultural Centre in Paris. Bryan has taught playwriting and screenwriting at University of Pennsylvania and on the Fordham University/Primary Stages MFA in Playwriting. He currently teaches advanced playwriting, TV writing, advanced screenwriting and the proseminar: Elements of the Writer's Craft at Harvard Extension School and Harvard Summer School. He is a regular guest of the New Play Festival at the University of Iowa where he works as a dramaturg and mentor with the playwrights on the MFA in Playwriting. He is currently Playwright in Residence at Irish Classical Theatre Company in Buffalo, NY.