What advice would you give to yourself or to future students before beginning the HES journey?
For me, two pieces of advice were very important in my journey: find your purpose and have the courage to invest in yourself.
The first crucial step is finding your mission: what you love and where you feel fulfilled. Nothing is more important than understanding who you are and identifying what your place in the world could be.
Only then will you want your goal enough to fight for it.
Then, have courage. Have the courage to believe in and invest in yourself. You will sacrifice a lot — such as missing events with friends and family because you have to study — and you may even face criticism from those who don't believe in you.
Have the courage to keep investing in yourself and in this journey.
For me, HES is a place where those who want to enrich their missions in life and who want to broaden their perspectives will enable, welcome, and motivate them to do just that.
What's something unexpected that you learned about Harvard?
Harvard is closer than one might think.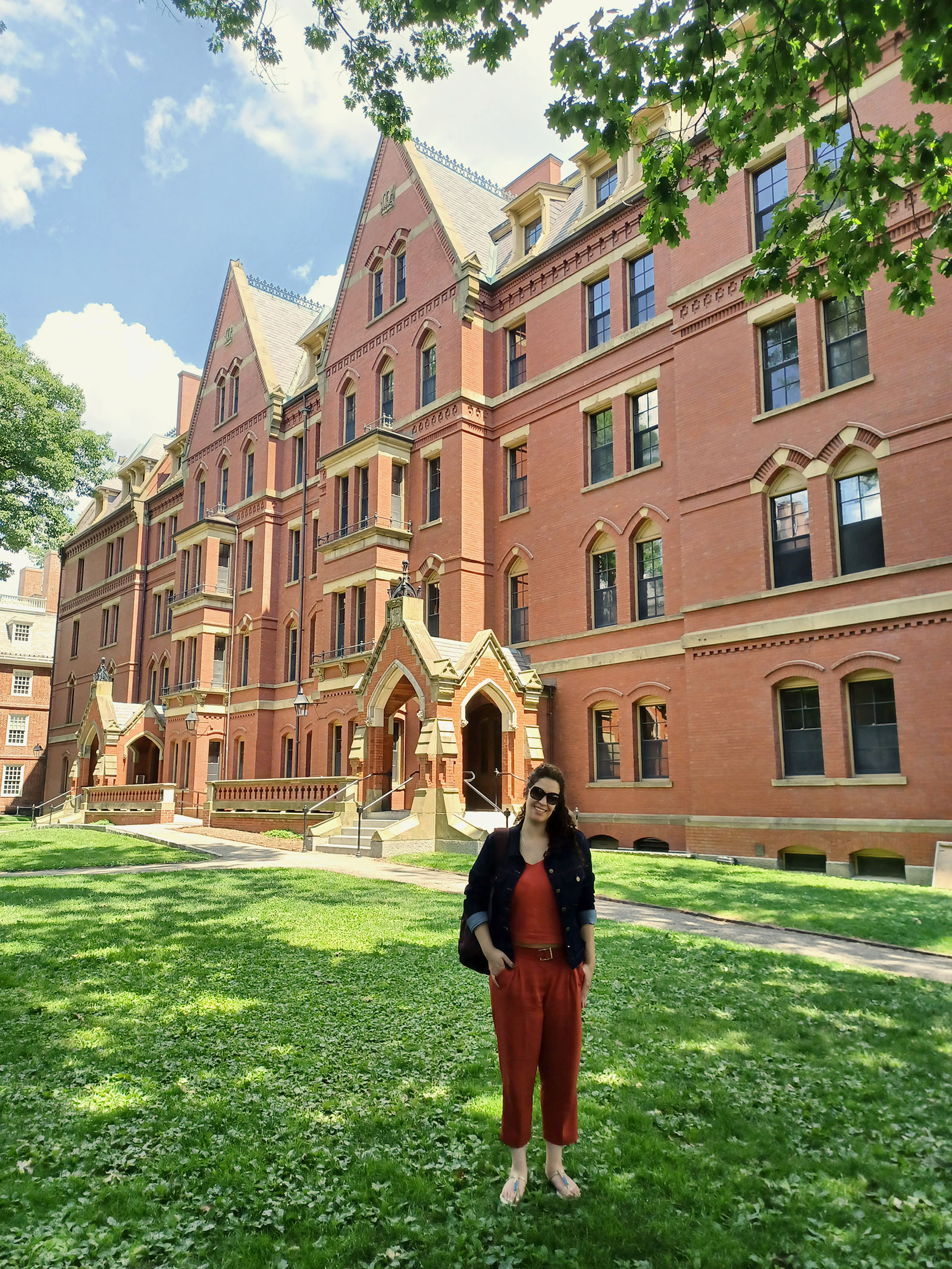 You can be anywhere and still be part of this world. As an international student, I resonate closely with that.
Being at Harvard was one of my biggest dreams when I was growing up. And when I entered, it not only exceeded my expectations, but it surprised me. I was surprised that I got to live the whole experience.
There are web seminars, the writing center, and our team of advisors who are always there for us, the library is at our disposal, and there are on-campus classes, which allowed me to be in contact with different perspectives, teachers, and resources.
This whole range of support services made me feel that I was living the whole experience that I once dreamed of, and that was a very, very happy surprise.
What are you going to miss the most about HES?
I am going to miss the energy and the companionship that Harvard creates and encourages in everyone who passes through here. You can see it on every student's face, on every teacher's face.
Everyone who is here is a person who is truly motivated to challenge themselves to be the best they can be and to help others. And each rose to the challenge.
The altruism and willingness to learn were evident in all my classes, which motivated and inspired me. It was truly a companionship in the best sense of the word.
Today, we are all students who want to thrive, to grow, and to contribute to society. But tomorrow we will be writers, engineers, and doctors who will still strive for those values.
And we will still have the humility to put ourselves in the position of a student — something we all learned and cultivated here at Harvard.
Describe your HES experience in one word.
Elevation.