Program Overview
Through the master's degree in the field of biotechnology you:
Develop an understanding of biotechnology theory and research, including human physiology and genetics, cancer, proteomics, genomics, and epigenetics.
Build knowledge of current industry practices, including biotechnology innovation and molecular biology techniques.
Gain experience in experimental or case study design, scientific data analysis, writing and communication, ethical practices, and effective collaboration.
Program Benefits
A faculty of biotech professionals and life science instructors from Harvard University

Personalized academic and career advising

Option to produce a capstone project focused on biotechnology innovation

Internship track to explore a topic in bioinformatics, biotech management, or project management

Entrepreneurial opportunities through the Harvard Innovation Labs

Harvard Alumni Association membership upon graduation
Customizable Course Curriculum
Our curriculum is flexible in pace and customizable by design. You'll experience the convenience of online learning and the immersive benefits of learning in person. You can study part time, choosing courses that fit your schedule and align with your professional goals.
As you work through the 12-course program, you'll have the opportunity to examine topics like evolutionary genetics in epidemiology, biomedical product development, neurobiology, and biomedical imaging. You'll choose between two tracks — a capstone or an internship — and visit Cambridge for an immersive in-person experience.
11 Online Courses
Fall, spring, January, and summer options
Asynchronous and synchronous formats
Capstone or Internship Track
Create a capstone project focused on innovation in biotech, or complete an internship to explore a topic in bioinformatics, biotech management, or project management.
On-Campus Experience
Come to campus for 1 week in January to attend Genetown, a course where you engage with the vibrant biotech community in Cambridge.
Admissions
The path to your degree begins before you apply to the program.
First, you'll register for and complete 3 required courses, earning at least a B in each. These foundational courses are investments in your studies and count toward your degree, helping ensure success in the program.
Getting Started
We invite you to explore degree requirements, confirm your initial eligibility, and learn more about our unique "earn your way in" admissions process.
Earning a Stackable Certificate
As you work your way toward your master's degree, you can take courses that also count — or "stack" — toward a certificate. It's a cost-effective, time-saving opportunity to build specialized skills and earn a professional credential along the way to your degree.
Bioinformatics Graduate Certificate
Biotechnology Management Graduate Certificate
Innovation and Entrepreneurship Graduate Certificate
A Faculty of Biotechnology Experts
You'll learn from Harvard faculty and industry leaders who will help you gain real-world perspectives. Our instructors are renowned experts in the field of biotechnology and bring a genuine passion for teaching, with students giving our faculty an average rating of 4.6 out of 5.
Our Community at a Glance
Students in the biotechnology degree program are accomplished professionals who are pursuing the degree to continue their career advancement. They work in fields like biotech, academic research, pharmaceuticals.
30

Average Age

1

Average Courses Taken Each Semester

80%

Work Full Time

97%

Would Recommend the Program

88%

Professional Experience in the Field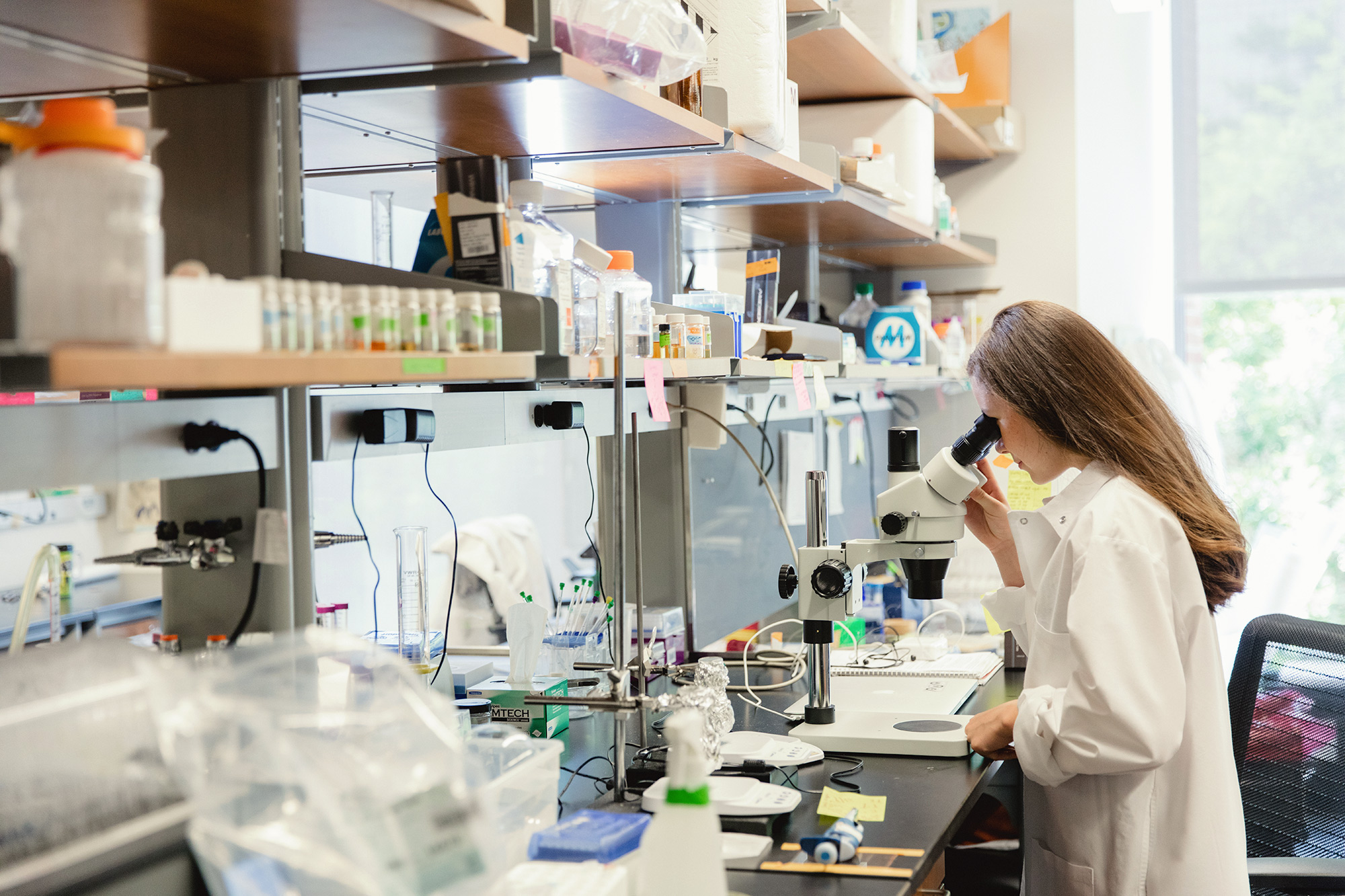 Career Opportunities & Alumni Outcomes
Our biotechnology graduates have gone on to PhD programs in the fields of AI and machine learning, cell and systems biology, proteomics, pharmacy, genetics, and neurogenetics at national universities. They are employed in the field of biotechnology and related industries such as pharmaceuticals, hospital and health care, and medical devices.
Roles held by recent graduates include: 
Antibody Engineer
Biotechnology Engineer
Computational Biologist
Data Scientist
Field Application Specialist
Senior R&D Manager
Alumni work at a variety of organizations, including:
Boston Children's Hospital
Broad Institute
Novartis
New England BioLabs
Pfizer
Wyss Institute
Career Advising and Mentorship
Whatever your career goals, we're here to support you. Harvard's Mignone Center for Career Success offers career advising, employment opportunities, Harvard alumni mentor connections, and career fairs like the annual Harvard Biotech, Pharma, & Healthcare Expo on campus at Harvard.
Your Harvard University Degree
Upon successful completion of the required curriculum, you will receive your Harvard University degree — a Master of Liberal Arts (ALM) in Extension Studies, Field: Biotechnology.
Expand Your Connections: the Harvard Alumni Network
As a graduate, you'll become a member of the worldwide Harvard Alumni Association (400,000+ members) and Harvard Extension Alumni Association (29,000+ members).
I leave not only with a master's degree and certificate, but also a business plan and the knowledge, experiences, and resources that allow me to take this idea I had and turn it into something that can help others.
Tuition & Financial Aid
Affordability is core to our mission. When compared to our continuing education peers, it's a fraction of the cost.
| | |
| --- | --- |
| Our Tuition (2023–24 rate) | $3,220 per course |
| Average Tuition of Peer Institutions | $5,476 per course |
| Average Total Cost | $38,640 |
After admission, you may qualify for financial aid. Typically, eligible students receive grant funds to cover a portion of tuition costs each term, in addition to federal financial aid options.