Andrew Ference has enjoyed a long and fulfilling career as a professional hockey player. He was only 16 when he moved away from home to pursue his dream of playing professionally. Two years later, in 1999, he joined the National Hockey League. And in 2011 he won the coveted Stanley Cup alongside his Boston Bruins teammates.
But after 19 years on the ice, Andrew decided to retire from hockey and launch a career outside the rink. In 2018, he was appointed as the NHL's first director of social impact, growth and fan development and has been a major player in NHL Green and its many environmentalist initiatives.
His time at Harvard Extension School helped him carve out a niche in corporate sustainability.
An Activist at Heart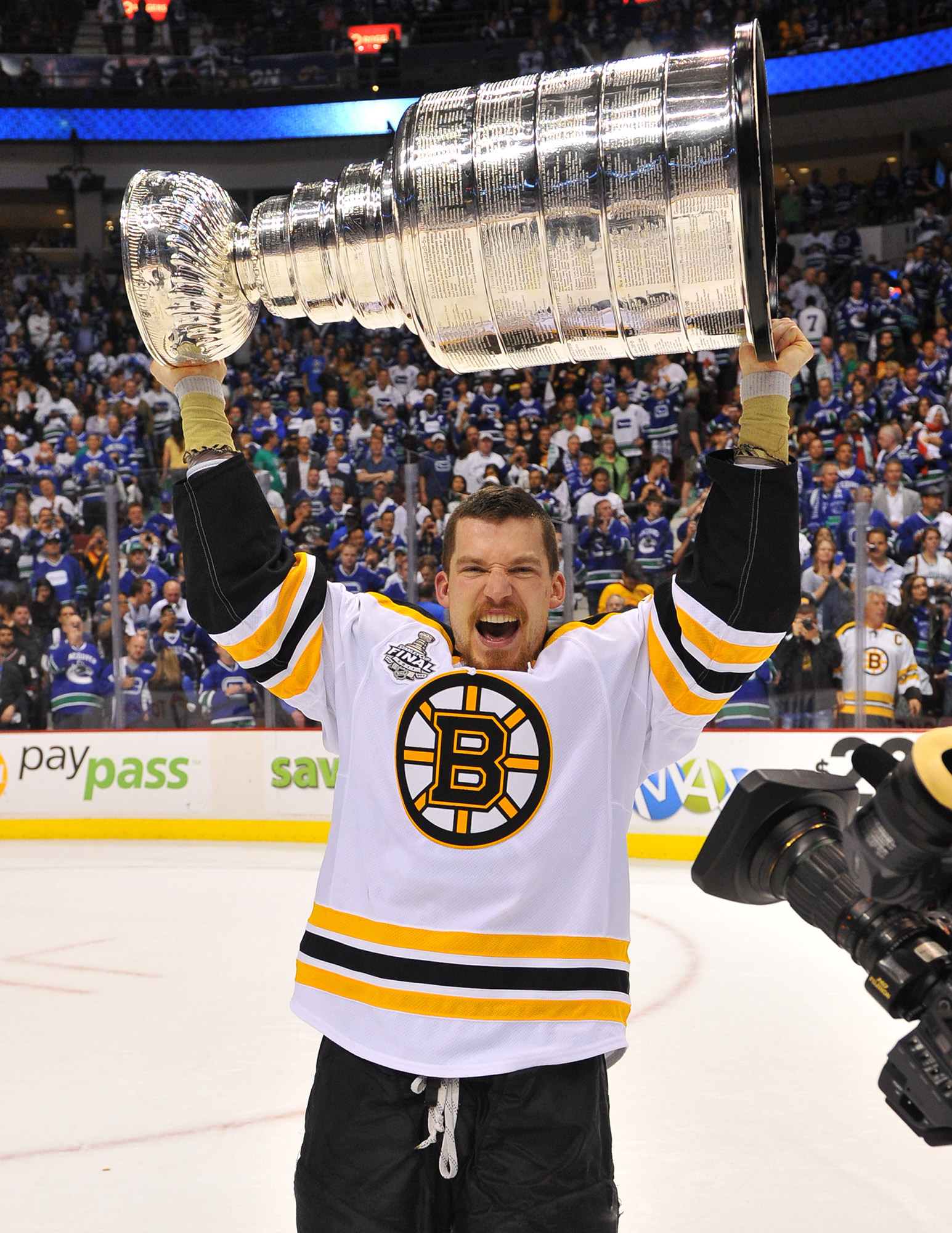 Andrew advocated for numerous causes throughout his time as a professional athlete. In addition to bringing communities together to support group fitness, LGBT athletes, and Syrian refugees, he has been a passionate conservationist.
His first high profile project was the NHL Players' Association Carbon Neutral Challenge, which he established in partnership with the Suzuki Foundation. Over the years Andrew had met the environmentalist David Suzuki several times. "David challenged me to always do more to protect the environment," Andrew says. "He urged me to never be satisfied."
Through the NHL challenge, he was able to encourage players to offset the carbon emissions generated by travel and hotel stays by purchasing carbon credits that finance clean-energy initiatives like solar, wind, and biofuel projects.
The initiative propelled the NHL to become a leader among sports leagues in environmental conservation, switching to LED lights, adding solar panels in arenas, and starting freshwater conservation initiatives.
After the success of this project, Andrew grew interested in supporting efforts that would have an even greater reach. He visited Greentown Labs in Boston, an incubator for more than 50 cleantech startups, which piqued his interest in venture capital and green technology.
Andrew recognized that a career in corporate sustainability was viable, but he wanted to develop a better understanding of the science behind climate change. And he needed to know how to assess business viability through the lens of sustainability.
Joining the Harvard Community
When Andrew set out to find the right program to meet his needs, Harvard was top of mind. When he played for the Bruins, the Harvard Lampoon honored the team with the Best Sports Team Ever Award. During a humorous ceremony at Harvard, Andrew's previous perceptions of Harvard as a stiff, elitist institution changed.
He realized that the Certificate in Corporate Sustainability and Innovation at Harvard Extension School offered courses that aligned with his interests and the flexibility he needed with a hectic season schedule.
"I chose to pursue the certificate over a degree because it's laser focused on the issues that I really wanted to learn about," he says. "I have been impressed with how the coursework and lectures strip away bias and taught me the science and business realities behind issues like climate change. It has been awesome to look at these issues from many different angles, not just those presented in the news."
Andrew admits that his hockey career allowed for more free time than many others do. But he still had to hone his time management skills. "I had to regularly carve out distraction-free time to get my work done. In turn, it changed how I manage my time in all areas of my life," he says. "I realized how important this would be for me after hockey, when I entered in the business world."
Outside the Rink
Andrew earned his certificate in May 2016—which he proudly shared in a recent tweet—and it's already paying dividends. For instance, Andrew's research for a course paper piqued his interest in composting technologies. Armed with new knowledge, he examined Full Cycle Bioplastics, a startup company that converts organic waste into a fully compostable plastic. He was impressed with the company and became an investor. "This technology turns garbage into something we can use," he says, "turning a problem into a solution."
Andrew is now putting his education to use by investing in additional entrepreneurial ventures focused on sustainability. He wants to stay connected to Boston, which he considers his second hometown, by bringing new composting technologies to the city. He also continues to manage the NHL's Carbon Neutral Challenge.
"I have to regularly carve out distraction-free time to get my work done. In turn, it's changed how I manage my time in all areas of my life," Andrew says. "I realize how important this will be for me after hockey, when I'm in the business world.
His primary focus, however, will be bringing Boston's entrepreneurial spirit to his hometown of Edmonton. Andrew works with Fifth Season Ventures, a seed and early-round venture capital firm that invests in environmentally conscious startups. "Edmonton is an open space," he says, "an exciting opportunity for business development." In addition, he works with state, province, and municipality leadership to promote corporate sustainability.
"While there is some trepidation in leaving hockey, I am also very excited," he says. "It's much like a graduation. My classes have helped prepare me for the real world. My only regret is that I didn't start earlier! I'm excited to find out what's next for me."
This story was updated in September 2021.
Header photo: Marty Kilnkenberg