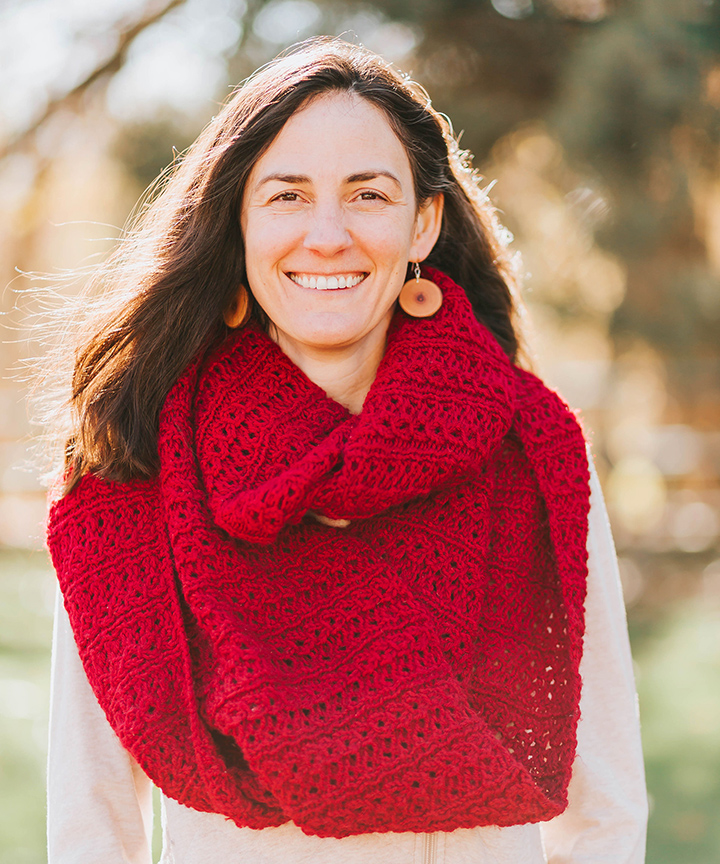 For an example of a successful faculty-student collaboration, one need look no further than Dr. Elisabeth McKetta and Kerry Garvin, ALB '17, ALM '20.
Garvin first worked as a faculty aide for Dr. McKetta while a degree candidate in the Creative Writing & Literature Graduate Program. The pair has since founded a cooperative press and co-editing a collection of essays by 60 women writers. The collection, What Doesn't Kill Her: Women's Stories of Resilience, was described by Gloria Steinem in the following terms:
When someone is ill, many old cultures say that they have lost their story. I believe that reading the stories in What Doesn't Kill Her will help each of us to trust and tell our own.

Gloria Steinem
In this Q&A adapted from a Career & Academic Resource Center podcast episode, McKetta and Garvin discuss the faculty aide project that brought them together and the collaboration that followed.
---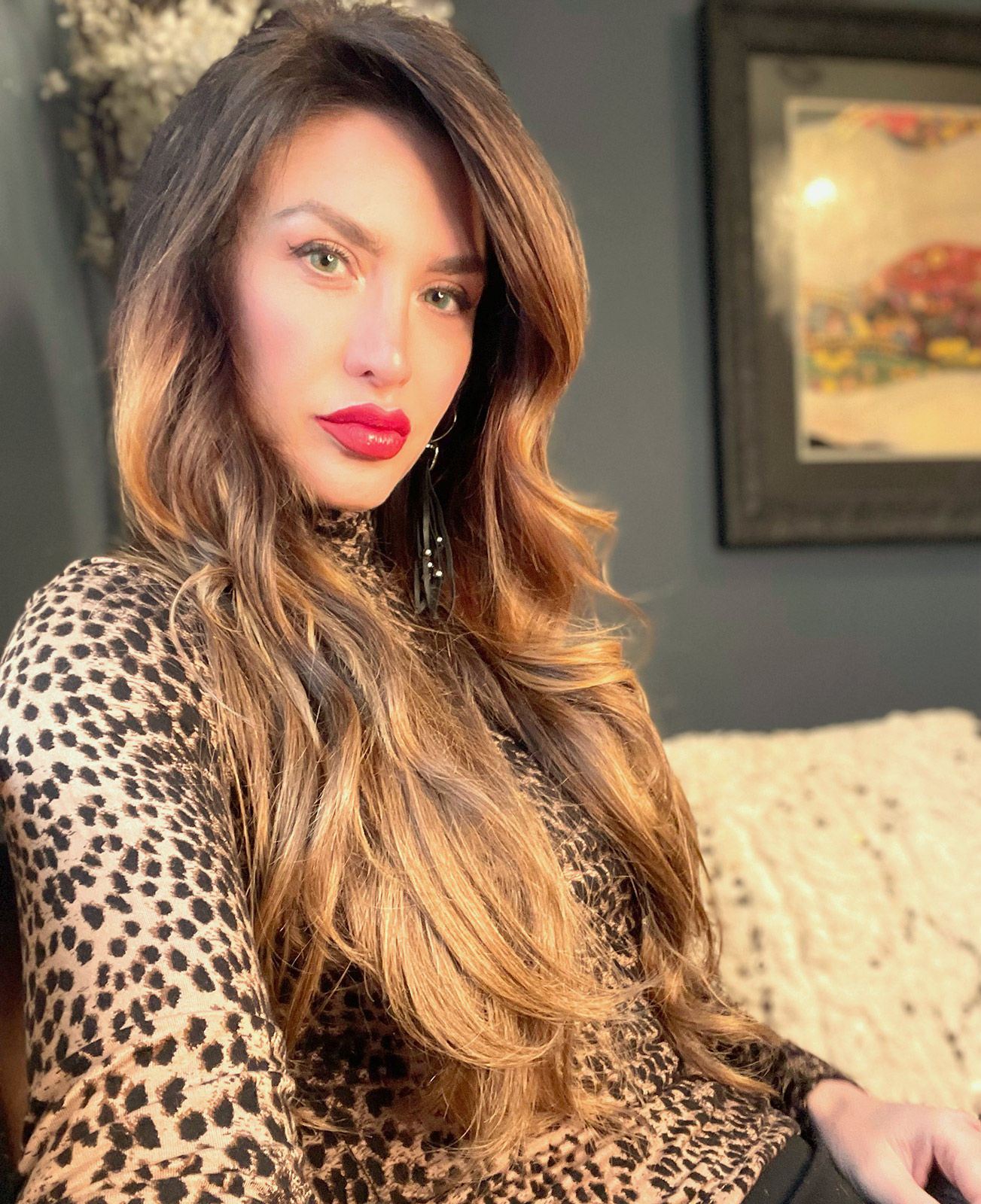 Q&A
Harvard Extension: You met through the Faculty Aide Program. Tell us about how the two of you were connected.
Garvin: I met Dr. McKetta in my proseminar class on the craft of writing in the fall of 2017. It was just a phenomenal experience. Every student left that 2-hour class feeling this intellectual euphoria.
In September of 2018, I saw an email from the Career and Academic Resource Center about faculty aide positions. And I saw a posting from Dr. McKetta. And I thought, OK, whatever this woman is doing, I want to be part of it. She was working on a book on the Arabian Nights and needed a research assistant.
I applied and got the position. And from there, my life has just taken a completely different course for the better because of the faculty aide position.
In the faculty aide program, student-teacher relationships can become one of colleagues. And that's the best thing that can happen.

Dr. Elisabeth McKetta
McKetta: I mean, how could I not want to work alongside Kerry forever? Kerry emailed, and said, "I see that you're working on the Arabian Nights. I took a class on the Nights, here is this sort of long list of some of the best articles that I found that were most helpful but seem useful for the questions you're asking. You want to work together?"
And it was this wonderful moment of "Yes." Kerry had so much to teach me. And whenever you're working on a book, you sort of write up to your skill level. Then you hit your head on the ceiling. I felt that, by working with Kerry, we could raise the ceiling a little bit and make the book much better. And that is exactly what happened. It was an incredible experience. And it was so fun.
In the faculty aide program, student-teacher relationships can become one of colleagues. And that's the best thing that can happen.
I have personal experience with this. I've been swapping manuscripts for 15 years with my dissertation advisor. It is great to join a parade of writers that get to keep bringing more writers into the fold and learning and teaching. I just feel the best part about being a writer is getting to work with other writers. And the faculty aide program allows just that.
Garvin: It's so interesting how our relationship evolved from teacher–student, to faculty–faculty aide, and then to co-editors–co-writers. Now we're working on screenplays together. We started a publishing press together. I count you as one of my closest friends. Even though there's always that mentor–mentee relationship.
This all blossomed from the faculty aide program. And now I'm bringing new writers into my fold and paying it forward in the way that you taught me to — and that so many of the instructors at Harvard Extension taught me. It's a beautiful experience.
It's not hyperbolic at all to say the faculty aide program changed my life – and changed it for the better. It was absolutely life-changing.

Kerry Garvin
McKetta: It is one of the most exciting things that has happened. And I feel the same way. I count you among my closest friends. I feel I've learned as much (or more) than you've learned from me.
Harvard Extension: You all have co-edited an anthology, What Doesn't Kill Her: Women's Stories of Resilience. How did that project originate?
Garvin: The project began in late November 2018. It was a few weeks after the midterm elections, when an unprecedented number of female politicians were elected to Congress.
Previously, Dr. McKetta and I had been talking about Los Angeles — how she had, in her mid-20s, had an internship out in LA and had kind of bottomed out during it. I used to live in New York and worked in theater. I had been in a couple of ridiculously small independent films. When I was contracted to do a bigger film, I uprooted my life and moved to Los Angeles. I kind of had a MeToo moment of my own. We thought, how wonderful would it be to have a book of women's stories that we could pluck from the shelves?
And from there, it was like a train that just chugged along the tracks and did not stop. Two and a half years later, it was published.
McKetta: That was exactly that. It was a story of rock bottom, of quarter-life crises, really. What are those vulnerable moments that you feel like, it can't get any lower? And you grow from there.
I think the most exciting thing about it was the way it came together. It felt like we threw the magic dust into the air and then all the women, 60 women said, "I'll write it." And then they wrote it, and we edited it.
It didn't feel like labor at all. It just felt like the book emerged and it was perfect. Books don't emerge like that. All the women in it were so excited.
It was so much fun to get to work alongside Kerry in that capacity too. We had been in a classroom, we had been doing research, we'd been writing, helping each other with our own writing. It was so much fun to get to kind of co-mentor 58 other writers together. It was an incredible experience.
Harvard Extension: There are numerous contributions from different writers in the book. Could you give us a couple of highlights?
McKetta: One story was literally about escaping fire. One writer was in California fleeing for her life with her son. That one really left an impact.
As the stories came in, Kerry made a chart that looked at some of the similarities between the stories. There were some about geographical relocation, traumatic events, some having to do with spousal change, grief. One woman was widowed in a war. Some had to do with motherhood not turning out the way they had hoped or not happening at all and that being a disappointment. There was a whole constellation of stories.
Garvin: One writer, an Eritrean American immigrant, first started writing about body dysmorphia. We kept going through revision after revision. Then she emailed me and said, "I think I want to write this piece about female genital mutilation and the fact I was cut in Eritrea. My mother endorsed this and had somebody come to our house and cut me. And I think all of this is actually going back to that. And it's something that I don't talk about."
She's a stand-up comedian. She never talked about it before. She'd never written about it. Very few people knew about it. And she said, "You know what, this is what I want to write about." And now she incorporates that into her stand-up routine.
I think that is a beautiful example of how these stories were really a metamorphosis for a lot of these women.
McKetta: I love that you brought up that example because it did feel like so many taboos were removed in the writing. Kerry spent sometimes two hours on the phone time after time to help, to listen, to be a sounding board. I think it was incredibly therapeutic. That's what we heard again and again. We had a Zoom party after it was published.
Harvard Extension: Can you tell us about your publishing endeavor? And also to give your input or advice to new students or incoming students.
Garvin: A little seed was planted back in 2018 when I was working as Dr. McKetta's faculty aide. She discussed how women's literature feels harder to get published than more mainstream, male-centric literature. With our anthology, we kept getting the same rote response back that anthologies don't sell. There was a subtext that anthologies focused on women's writing and women's issues don't sell.
Dr. McKetta initiated the conversation, "Look, should we just start our own publishing company?"
So to publish our books, there will be an author, then members of the collaborative will take on roles: the editor, marketer, designer, etc. We become teachers and collaborators and bring on other writers to apprentice and learn.

Dr. Elisabeth McKetta
That came about in early 2021 when we had grown tired of getting the same response about our book. It skyrocketed up to number six in the Kindle store within its first week for women's studies.
McKetta: People would not only say anthologies don't sell, but we would hear agents or publishers say, "I would love to read this but I can't sell it." So that disconnect seemed at the heart of publishing — what sells versus what actually moves us or changes us.
If we took away some of that financial stress, there would be a lot more freedom to publish things that you want to read without worrying about how they sell.
For example, one of our writers wrote a gorgeous thesis, which is a fabulous memoir of 70 or 80 pages. She's got a tremendous voice. She's from Appalachia. She's just got a great story.
The length of her memoir makes it a length that would be really hard for traditional publishing to take on. No literary journal could publish something that's 70 pages.
So to publish our books, there will be an author, then members of the collaborative will take on roles: the editor, marketer, designer, etc. We become teachers and collaborators and bring on other writers to apprentice and learn.
So, we have people who are learning the publishing process, to do the editing and the design and the marketing. And then, those apprentices will also have books in the pipeline. The author funds the process and receives all proceeds. The rest of us are working as volunteers until our book is ready to publish.
That allows the model to outlive us. At the end of the day, no one is stuck in one position forever because you can keep teaching women to carry on the making of these books. It's a collective that should be the sort of organic organism that changes with each book. It's a cool collaborative model.
Garvin: I've never seen anything like this before where it puts the artist, the writer front and center and 100% of the profits go to the writer.
It's not hyperbolic at all to say the faculty aide program changed my life — and changed it for the better. I'm so blessed to have Dr. McKetta in my life and so many other instructors too throughout the ALM program. It was absolutely life-changing.