Program Overview
Through the master's degree field in mathematics for teaching you:
Build deeper knowledge of mathematics content, with a particular focus on middle and high school math classrooms.
Learn tactics that can improve student motivation through interactive problem-solving activities.
Develop an enhanced understanding of what it means to learn math and where mathematical misconceptions and student confusion can occur.
Program Benefits
Customizable course curriculum and stackable certificates

A faculty of math instructors, many of who have earned PhDs in math from Harvard University and have taught at Harvard

Personalized academic & career advising

A capstone project or thesis option

Paid research opportunities

Harvard Alumni Association membership upon graduation
Customizable Course Curriculum
Our curriculum is flexible in pace and customizable by design. You can study part time, choosing courses that fit your schedule and align with your career goals.
As you work through the 12-course program, you'll focus on topics such as discrete mathematics, mathematical modeling, graph theory, and calculus. To further personalize your experience, you choose between a thesis or capstone track. Along the way, you can earn a graduate certificate in learning design and technology or math leadership.
11 Online Courses
Asynchronous and synchronous formats
Fall, spring, January, and summer options
On-Campus Experience
Immersive 3-week summer course: Appraising and Reimagining Middle and High School Mathematics Education
Capstone or Thesis Track
Thesis: features a 9-month independent research project with a faculty advisor
Capstone: includes exploring contemporary research in math education and creating a state-of-the-art lesson plan
Admissions
The path to your degree begins before you apply to the program.
First, you'll register for and complete 2 required courses, earning at least a B in each. These foundational courses are investments in your studies and count toward your degree, helping ensure success in the program.
Getting Started
We invite you to explore degree requirements, confirm your initial eligibility, and learn more about our unique "earn your way in" admissions process.
A Faculty of Mathematics Experts
You'll learn from Harvard faculty and industry leaders who will help you gain real-world perspectives. Our instructors are renowned experts in mathematics — and how to teach the subject. They bring a genuine passion for teaching, with students giving our faculty an average rating of 4.6 out of 5.
Our Community at a Glance
Most of our graduates are full-time middle school and high school math teachers. A number of graduates work as math tutors, either running their own private tutoring companies, or employed by such programs as the Russian School of Mathematics.
In this program, you'll join a community of fellow educators, grow as a teacher, and,ultimately earn your Harvard University degree — a Master of Liberal Arts (ALM) in Extension Studies, Field: Mathematics for Teaching.
37

Average Age

1

Average Courses Taken Each Semester

82%

Work Full Time

98%

Would Recommend the Program

92%

Professional Experience in the Field

Most

Pursued to Deepen Expertise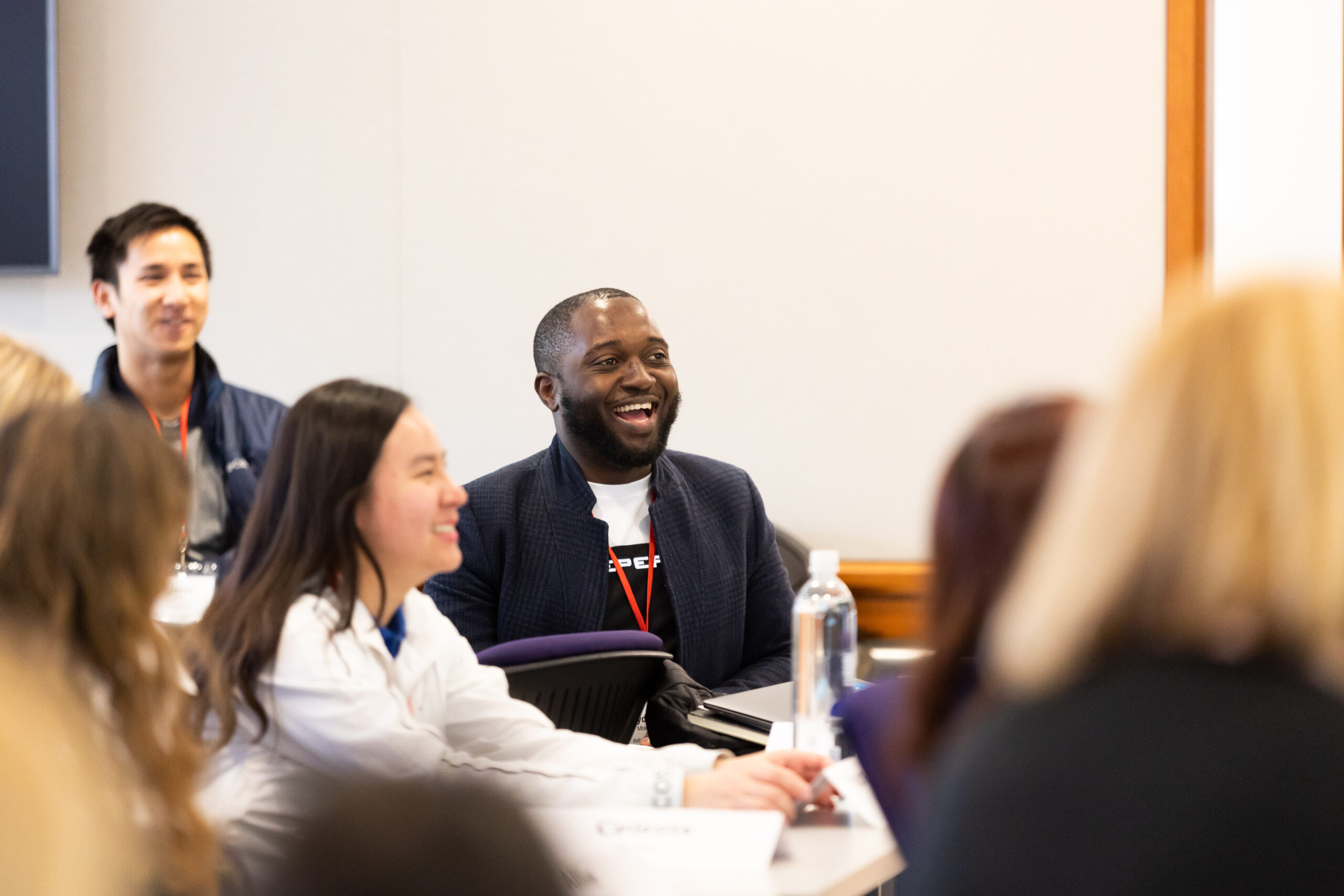 My coursework at Harvard Extension supported and helped me to develop the concept behind Educational Justice... My professors at Harvard have not only been huge fans of our efforts, they've helped me to grow and support the venture in a number of key areas from research to networking.
Tuition & Financial Aid
Affordability is core to our mission. When compared to our continuing education peers, it's a fraction of the cost.
| | |
| --- | --- |
| Our Tuition (2023–24 rate) | $3,220 per course |
| Average Tuition of Peer Institutions | $4,330 per course |
| Average Total Cost | $38,640 |
After admission, you may qualify for financial aid. Typically, eligible students receive grant funds to cover a portion of tuition costs each term, in addition to federal financial aid options.
Learning & Connection
Deep learning springs from human connection. That's why we work so hard to bring people together — whether in a live virtual classroom or an in-person seminar on campus.
Our approach to online learning fosters interaction without sacrificing flexibility. Each week, you'll engage with your instructor, participate in peer discussions, and receive one-on-one support from teaching staff—all from your home or office.
Online Learning at Harvard Extension School