How did you approach the challenge of balancing your education and your career?
For the past year of my life, I have been working a high-stakes, demanding assignment in the White House on the National Security Council staff, while trying to balance those incredible challenges with time for my academic pursuits.
Now that I am receiving my ALM in International Relations, I have had moments to reflect upon how I was able to succeed both professionally and academically.
I viewed my challenging responsibilities at the White House and challenging course work at Harvard as a symbiotic opportunity. My school work and academic research grew to greater depth because of my perspective as a national security official, while my policy work on the NSC staff became more relevant and contemporary, as it was backed by real-time academic perspective.
At times, there was a sweet union between theory and strategy, and research and tactics.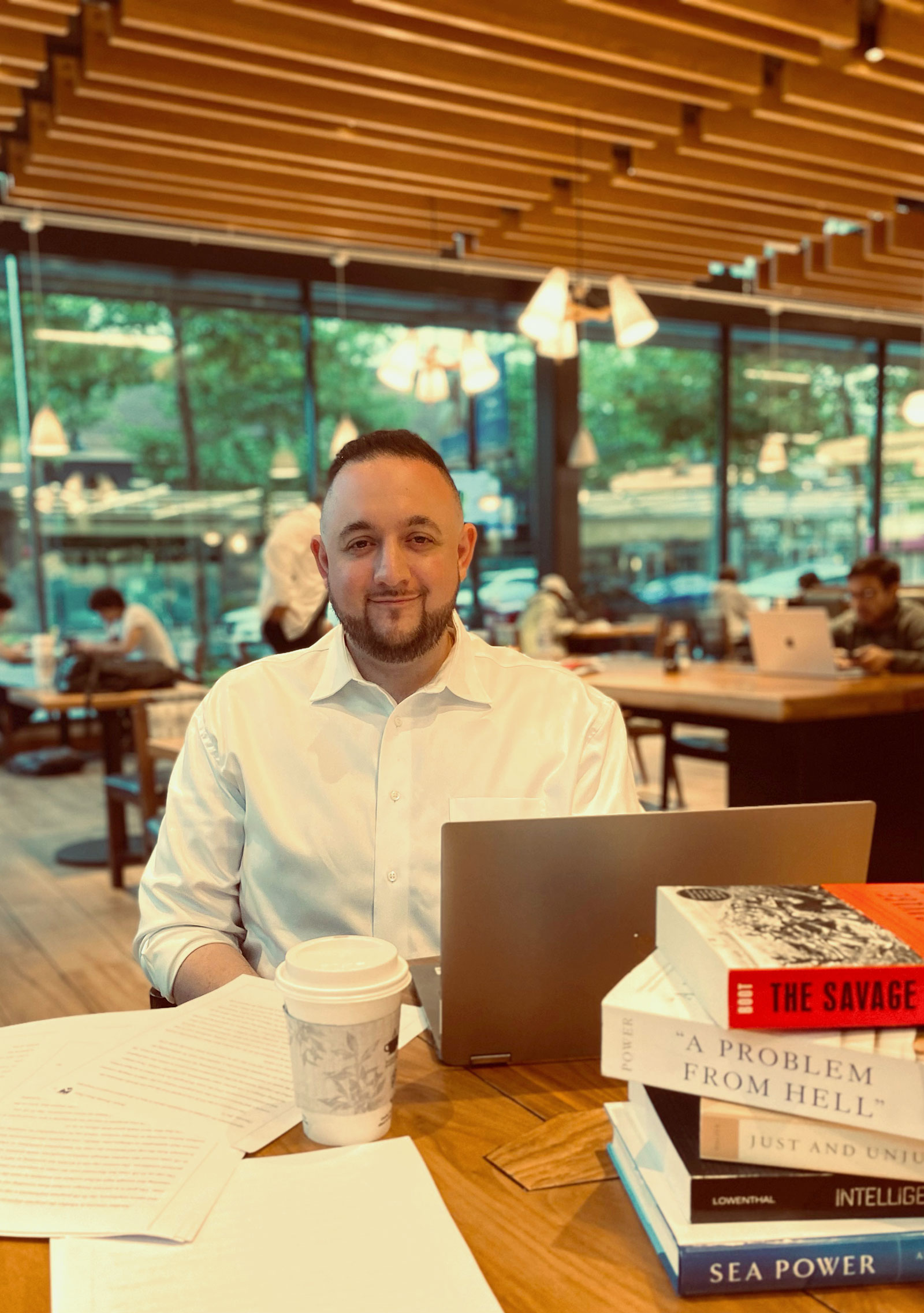 Another factor in my successful completion of the course work — while deprioritizing annoying distractions such as eating and sleep — was my desire to rewrite an academic legacy which was burdened by a less-than-stellar undergraduate record.
My time at the Harvard Extension School was an opportunity to prove to myself that I was capable of academic excellence, of having the discipline to put in the time and intellectual resources to achieve the top grades that had previously eluded me.
It was this desire to "correct the record" that motivated me to prioritize my time and keep me focused on my academic goals.
I was surprised at how much I would enjoy being a student. Credit to the faculty, who provided both practical and academic perspective to their lectures.
I could not have made it through this challenging period of my life without the tremendous support of my spouse.
For the past year she tolerated my long nights and weekends with me ensconced in my office researching and writing.
She suffered through an agonizing number of dry-run presentations and listened to so many of my ramblings on international relations that she may be eligible for her own graduate degree. She created and maintained an environment in our home which placed my studies often above her own needs.
Her patience and acumen were essential for the completion of my course work.
What was the capstone experience like for you?
The capstone project provided me with an opportunity to apply the complete Harvard toolkit, which I spent the past three years crafting, toward a real-world problem.
My final capstone was challenging, but showed me that I was capable of completing a long-term academic project.
What's something unexpected that you learned about Harvard?
I was surprised at how much I would enjoy being a student. Credit to the faculty, who provided both practical and academic perspective to their lectures.
I always looked forward to classes and lectures, even after working long days.
What are you going to miss the most about HES?
I developed legitimate friendships here at Harvard. I will miss the near daily interaction with my cohort.
I will miss the sense of academic purpose that being a student provides. I will also miss the faculty. I hope to stay in Harvard's orbit with whatever comes next; it's been an incredible ride.
Describe your HES experience in one word.
Worthwhile.