After Brian Sullivan's brother-in-law suffered a stroke that significantly impaired his speech, Brian set out to create an iOS app that could help him communicate. As a technology professional, Brian had some programming experience, but he knew that designing a tool for people with aphasia would require more sophisticated skills.
When he discovered that a full-semester course at Harvard Extension School cost about the same as many three-day workshops, and that he could study with David J. Malan—a big name in the world of computer science—he enrolled in Malan's mobile application development course.
"It was definitely intimidating to go back to school in my 40s," he says, "but I loved it. Professor Malan made the course so engaging and understandable."
The experience of building the skills he needed to develop his app, as well as of connecting with fellow students, was so inspiring that Brian enrolled in two additional courses. He then applied to the Digital Media Design Graduate Program.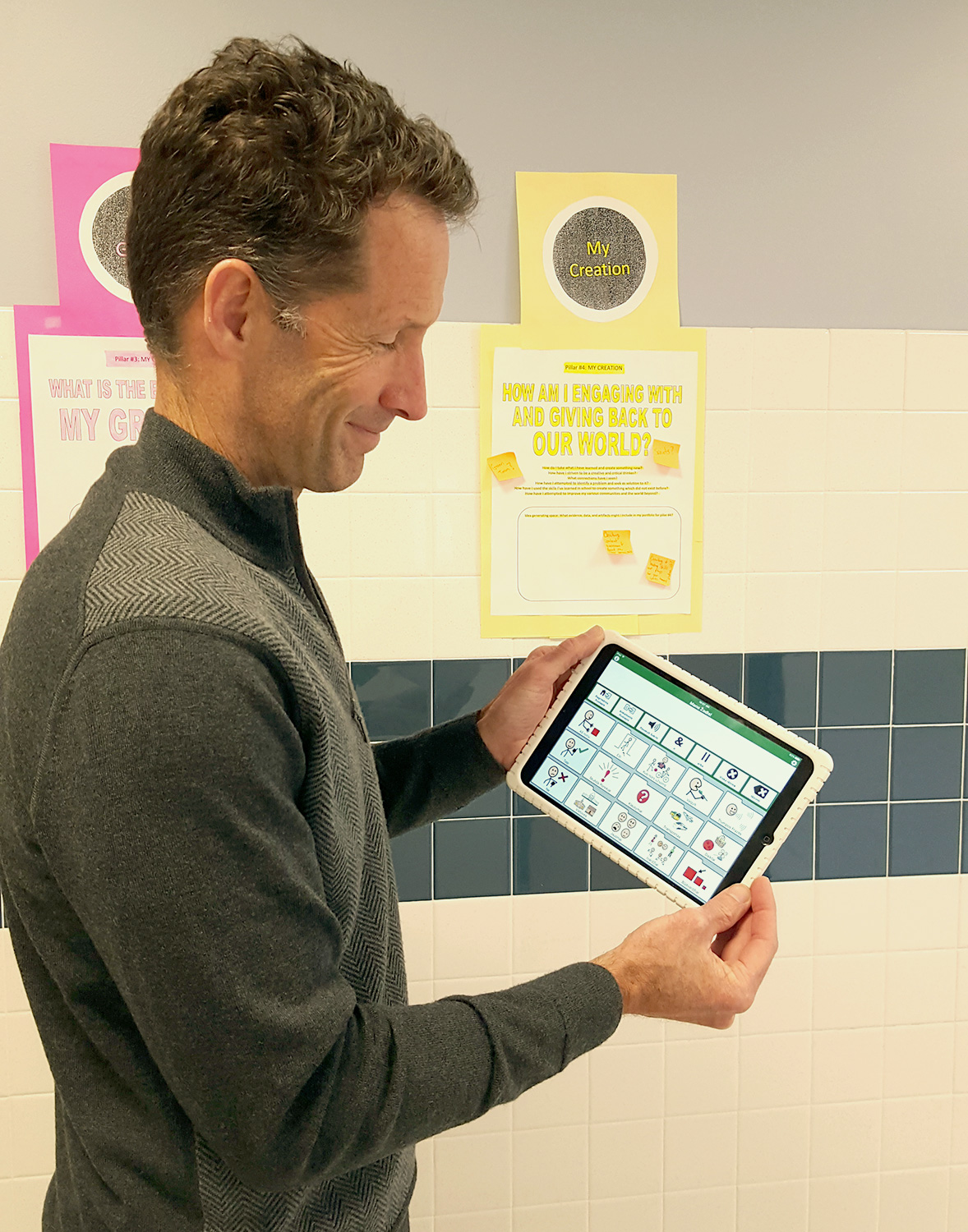 "The best part of the program was having to push myself really hard," Brian says. "I struggled at times but always managed to successfully come out the other side. Mastering a new technology is a tremendous feeling."
As Brian's confidence as a student grew, his career outlook changed. He's now an active proponent of connected learning, which leverages digital media and networks to enable students around the world to learn through shared interests and supportive virtual communities.
As director of technology at a charter school, he enjoys implementing new educational technologies and teaching Python to the next generation of software engineers.
Looking ahead, Brian hopes to bring his knowledge to a school outside of the United States. "I am excited to take what I've learned," he says, "and help schools that are poorly served and underfunded realize the amazing potential of connected learning, without busting their budgets."
And the app for his brother-in-law? For his capstone project, Brian developed Mano Žodis!, which means "My Word!" in Lithuanian, his brother-in-law's native language. The app enables users to select from a bank of words, symbols, and images to easily express thoughts, needs, and emotions.
"Building the app, and the many hours I spent gaining the skills I needed to do so," Brian says, "was most definitely a labor of love."