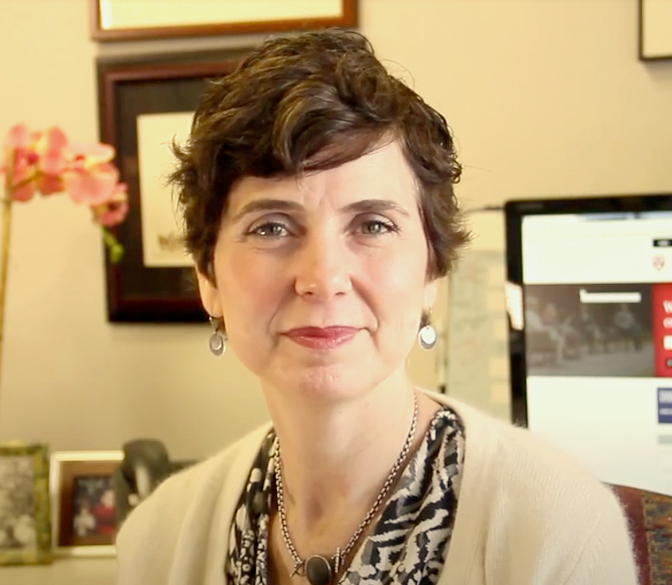 Dear Harvard Extension School Students,
On behalf of the entire Harvard Extension School team of faculty and staff, I am delighted to invite you to join us in a long-standing academic tradition of excellence and innovation in continuing education.
Harvard Extension was the first Ivy League institution in the US to offer a degree program specifically designed for working adult students in the form of a high-quality undergraduate education that did not interfere with full-time employment. Harvard Extension was also the first school at Harvard to commit to offering part-time study, adopt open enrollment, and champion distance education.
The Harvard Extension team is personally dedicated to continuing both the School's rich history of trailblazing and its time-honored mission of offering accessible, affordable, and inclusive education.
Wherever you want to study or wherever you live, we are here for you. Most of our courses are taught online. But our "online" is different. We call it "human learning done online." Our most popular remote offerings offer real-time faculty and peer interaction. We prioritize learning in community, not isolation.
We are ardent proponents of the 60-year curriculum concept because we sincerely believe learning is lifelong. We are here for you whether you seek professional development, graduate school preparation, or personal enrichment. We are here for you, too, if you want to earn a Harvard credential, such as our 128-credit undergraduate degree, our 12-course graduate degree, or a four-course professional graduate certificate.
Harvard Extension offers almost 1000 courses that span the fields of human knowledge, from Abstraction and Design in Computation to Zero Energy and Passive Buildings. Many of our courses are taught by Harvard faculty from Harvard College and the Harvard graduate schools. I challenge you to find a more diverse set of credit-bearing, open-enrollment courses taught by leaders in academia and industry anywhere in the US.
But perhaps the most outstanding feature of Harvard Extension is that our instructors are here because they want to teach and our students are here because they want to learn. Our students—your peers—are established, talented, rising stars in their careers who are here for the academic challenge that only a Harvard education provides. They are here because they want the best that continuing education has to offer and because they believe they deserve the best.
And because we believe that too, the best is what we provide.
Suzanne Spreadbury, PhD
Dean of Academic Programs and Chief Academic Officer
Harvard Extension School
Division of Continuing Education, Harvard University