Thomas M. Nichols
Professor Emeritus of National Security Affairs, Naval War College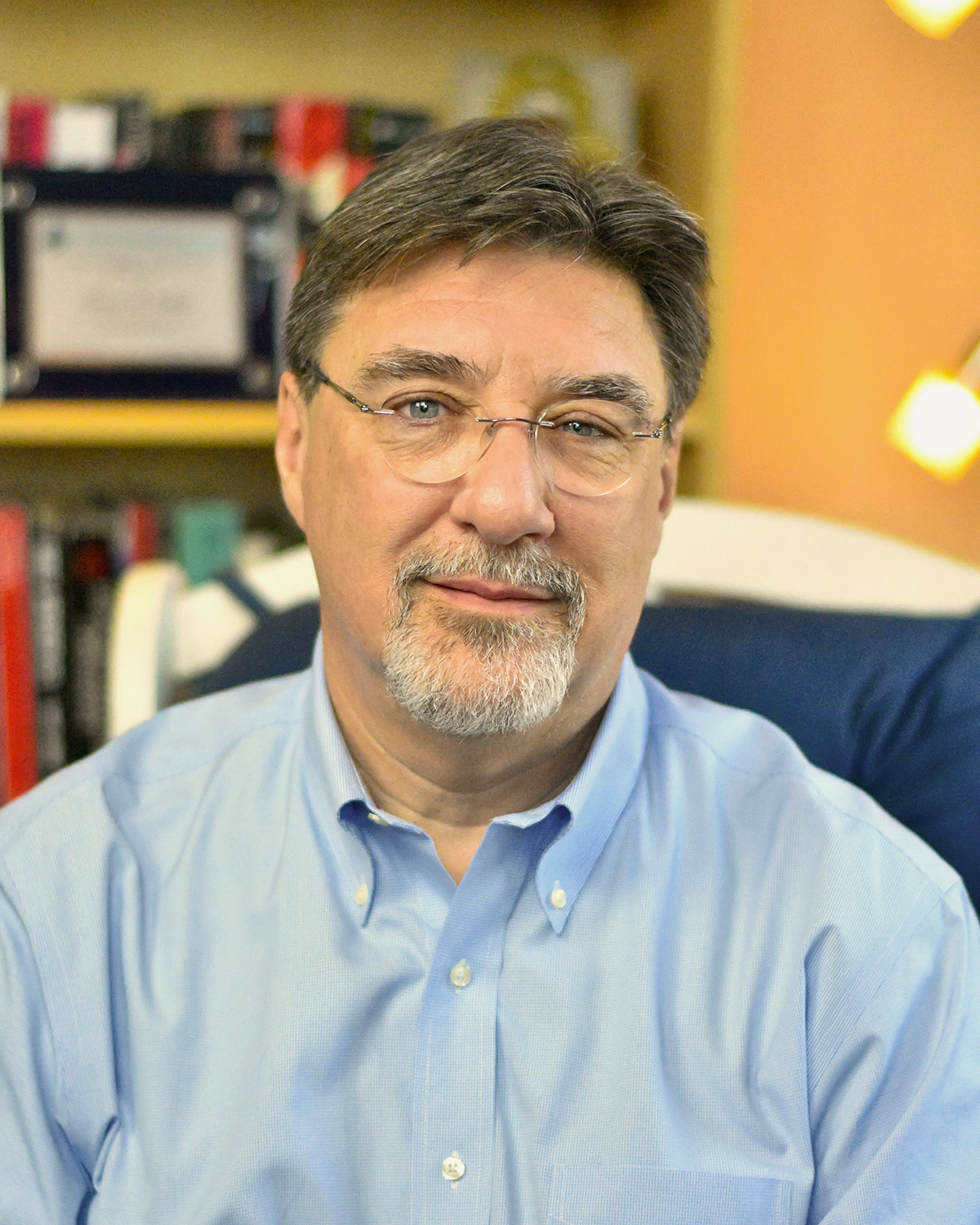 Adjunct Professor, Air Force School of Strategic Force Studies
Contributing Writer at The Atlantic
Teaches courses in: Government
Why I teach at Harvard Extension School
I have taught in many different programs, but Extension has a real enthusiasm behind it, shared by the faculty and the students alike. It's a place where professors can engage with a widely diverse group of students who have made decisions for many different reasons to seek more education. And as a faculty member, it's still exhilarating to me even after over fifteen years.
I grew up in the Cold War, and so I was interested in getting to know more about the enemy in that conflict. After the Cold War, I assumed that democracy was on the march; when it became clear, 30 years later, that democracy might be in retreat, I wanted to know more about why – and what could be done.
I began my career as an expert in Soviet and Russian affairs, which led to developing expertise in nuclear strategy and national defense issues. This was the mainstay of my career at the Naval War College, but now I write quite a bit on the global challenges to democracy.
Student Collaborations
For a few years I ran a nuclear crisis simulation based on my Cold War class, and we did it in real time over the course of 48 hours using rooms at Brattle Street in Cambridge, Massachusetts. One of my colleagues, in another room, led a group of Extension students acting as the Soviet Union. We exchanged messages back and forth through students acting as ambassadors. When the crisis reached a perilous moment, the "Americans" sent a student "ambassador" with a message. The student came back and told us that the "Soviet leaders" were no longer in the building. They had literally left Brattle Street; my colleague and the Extension students playing the Soviets had done the equivalent of evacuating Moscow in preparation for a nuclear strike.
There was a silence and a palpable tension in the room as everyone looked to the student playing "the President." No one knew what to do. At that moment, I knew I had achieved my teaching goal of making younger students understand what it was like to live under the constant threat of nuclear disaster and that foreign policy, even now, is a lot more unnerving than it looks from the outside.
More about Tom
Tom Nichols is a contributing writer at The Atlantic, and professor emeritus of national security affairs at the United States Naval War College, where he also served as chairman of the Strategy Department. He is also an adjuct professor at the U.S. Air Force School of Strategic Force Studies.
He is the author of several books on war, nuclear strategy, and democracy, including Eve of Destruction (Penn 2008), No Use: Nuclear Weapons and US National Security (Penn 2014), and Our Own Worst Enemy: The Assault from Within on Modern Democracy (Oxford 2021). His book titled The Death of Expertise: The Campaign Against Established Knowledge and Why it Matters (Oxford 2017) became an international bestseller and has been translated into fourteen languages.
In Washington, DC, he was personal staff for defense and security affairs in the United States Senate to the late Senator John Heinz of Pennsylvania, and he served as a fellow at the Center for Strategic and International Studies. He was also a fellow in the International Security Program and the Project on Managing the Atom at the Harvard Kennedy School.
He previously taught Soviet and Russian affairs at Dartmouth and Georgetown. In 2017, he was named one of the Politico 50 by Politico magazine, an annual list of "the key thinkers, doers and visionaries who are reshaping American politics and policy." In 2012, he received the Petra T. Shattuck Excellence in Teaching Award from Harvard Extension School.