Jennifer Hochschild
Henry LaBarre Jayne Professor of Government and Professor of African and African American Studies, Harvard University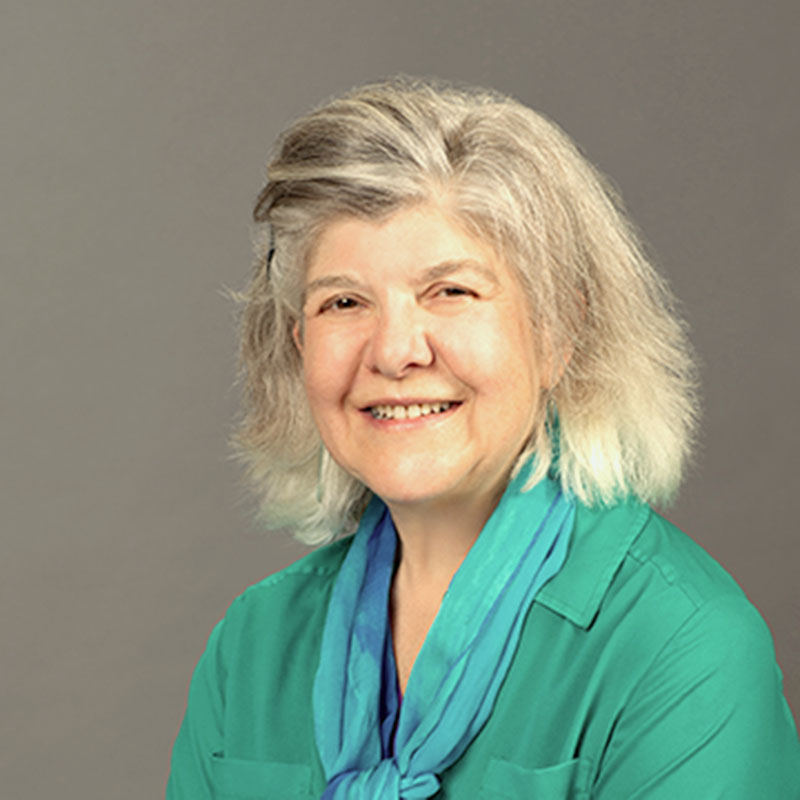 Courses and Program Areas
Courses: Race in a Polarized America
Graduate Certificate: Equity, Diversity, Inclusion, and Belonging Leadership Graduate Certificate Program
Why do you teach at Harvard Extension School?
It is a privilege and pleasure to work with adult students. I love my undergraduates, but adults bring a level of experience, perspective, and professionalism that even the most mature undergraduates cannot have.  Extension School students can also be a lot of fun to talk with.
What are your areas of expertise, and how did you become interested in this field?
I have spent most of my career studying inequality, especially of race and class, in various ways – historically, philosophically, through institutions such as schooling and social welfare policies, in public opinion and political culture, generally but not always in the US. It is an endlessly fascinating topic, and has most recently led me to a whole new (to me!) field of science policy and politics.
I came of age at the end of the 1960s, and probably imprinted on the complicated, fascinating, and fraught issues of the day – ranging from watching reactions to my parents' being the first to welcome "Negroes" to the local swimming pool, to Vietnam protests, feminist consciousness-raising groups, obsession with Watergate hearings, and much more.
Student Connections
In the days of on-campus classes, one Extension School student flew to Boston from Seattle every week for a couple of intensive days of class.  She was a mother of young children, had a fulltime job – and was one of the best prepared and most thoughtful students ever. I was so impressed; we are still in touch.
In the  year of COVID shutdown, three students became close friends through their small group project – working together over Zoom from thousands of miles apart, one in bed much of the time because of COVID. They designed a project about the long-term impact of changing school curricula to be more diverse and racially conscious (they found little demonstrable impact, but it was a great project). They planned to do more follow-up research, and to keep in touch with each other.
More About Jennifer
Jennifer Hochschild is the Henry LaBarre Jayne Professor of Government and professor of African and African American Studies at Harvard University. She holds lectureships at the Harvard Kennedy School and the Harvard Graduate School of Education, and is a former Harvard College Professor.  She taught at Princeton University as the William Steward Tod Professor of Public and International Affairs from 1981 through 2000.  She was Chair of Harvard's Government department from 2015-2018.
Her most recent book is Genomic Politics: How the Revolution in Genomic Science Is Shaping American Society  (Oxford U Press, 2021).  Others include (both co-authored) Do Facts Matter: Information and Misinformation in American Politics (University of Oklahoma Press, 2015), and Creating a New Racial Order: How Immigration, Multiracialism, Genomics, and the Young Can Remake Race in America (Princeton University Press, 2012).  Hochschild now studies the politics and ideology of genomic science, political and policy disputes within racial and ethnic groups in American metropolitan areas (with support from the Russell Sage Foundation), and public responses to the COVID-19 pandemic.
Hochschild held the John W. Kluge Chair in American Law and Governance at the Library of Congress in 2011, and was a fellow of The Straus Institute for the Advanced Study of Law & Justice, New York University School of Law in 2013-2014. She is a member of the American Academy of Arts and Sciences, and was a Phi Beta Kappa Visiting Lecturer in 2016-17.  She was founding editor of Perspectives on Politics and a co-editor of The American Political Science Review.  In 2016-17, she was president of the American Political Science Association.