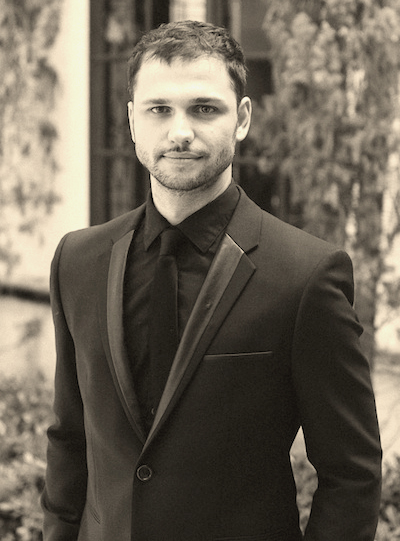 Jason Silverstein, a lecturer and writer-in-residence in the Global Health and Social Medicine department at Harvard Medical School, has been bringing his expertise to Harvard Extension School students for five years. He's taught courses on the AIDS epidemic, the opioid crisis, and the coronavirus pandemic.
In this faculty insight (adapted from a Career & Academic Resource Center podcast episode), Silverstein discusses his courses and his experience working with Harvard Extension students in the Faculty Aide Program.
Silverstein is the co-director of the Master of Science in Media, Medicine, and Health Program at Harvard Medical School. He is also the associate director of the Media and Medicine Certificate Program at Harvard Medical School.
In addition to teaching, Silverstein is a regular contributor to Men's Health, writing about health and all things coronavirus. He has also written for VICE, GQ, The Atlantic, The New Republic, The New York Times, The Guardian, Slate, Playboy, and The Nation.
---
Q&A
Harvard Extension: Jason, can you share a bit about yourself and the courses you've taught at Harvard Extension School?
Silverstein: Absolutely. I've had a chance to offer classes through the Extension School and Harvard Summer School since the spring of 2017. I've been able to teach classes on everything from AIDS, to earthquakes, to the opioid epidemic.
I've also taught a class on death and dying, called Dying Well, which has meant so much to me and came out of my dissertation research on pediatric palliative care at Boston Children's Hospital and Dana-Farber Cancer Institute.
Recently, we've been offering a pretty innovative course on the coronavirus pandemic, which has been an incubator for students' own interventions.
Harvard Extension: Can you tell us about your course the Coronavirus Pandemic: the Fight to Save the World? Why did you decide to offer it, and what do you hope students get out of it?
Silverstein: Everyone, no matter who we are or where we work … all of our lives have been upended by COVID. It certainly has transformed all of our work in the Global Health and Social Medicine department at Harvard Medical School.
For several years I had been teaching a class on the opioid epidemic, and it's a course that is no less relevant today. In 2020, there were more opioid overdose deaths than in any other year. So this is not an epidemic that's going away just because we are now experiencing one of the worst pandemics in 100 years. But the pandemic definitely did change what we should be teaching.
But then, how do you design a class on an ongoing pandemic? The knowledge is always changing, right? That happens. That's how science progresses. When people are serious about protecting people and saving lives, they follow the evidence where it goes.
We had to design a different type of course—a course that would allow students not just to read a lot of articles and books, but also to develop an intervention for some aspect of the pandemic. At Harvard College, a professor named Allan Brandt had taught these incubator courses, especially around stigma, that involved students actually coming up with a solution that would work in the real world.
That's what we've done here with this class. It's an incubator course for interventions. The class focuses on three steps that help students design an intervention that could actually work in the world.
First, we guide students through identifying a problem—trying to really understand a problem of COVID in a particular setting. The next step involves tracing the social factors. And then the final step is creating an intervention that will include an executive summary.
We also bring in guest speakers from the front lines. We've hosted the director of operations for Doctors Without Borders and someone who's working in an ICU.
And throughout the course, the students are getting feedback from the teaching staff. We give instruction on various factors important to the intervention's success. What does it cost? Why should someone want to do it? How is it sustainable? Then, one of the big questions is, can the intervention affect more than one thing? In a global health and public health context, the most successful interventions are what we call vertical to horizontal interventions.
Take the 2014 Ebola outbreak in West Africa. You might have a vertical, or disease-specific, intervention. There are no labs to do testing for the disease in the area, so you build a lab. That's a horizontal approach too—an entire system strengthened because now you have that lab that's available not just for Ebola but for any number of other things.
And of course, you have to be able to argue for the intervention. During the Ebola outbreak, people were dying at far greater rates for other reasons, including malnutrition and the inability to perform C-sections. We take students through how to build an argument for the intervention.
It's all about being specific, specific, specific. It's not about whether you, in your home, can come up with a better vaccine than Pfizer did. Or something. Which if you can, good for you. You should do that and not do this class.
Assuming that you can't do that, that you're a mere mortal like the rest of us, you explore how you can actually make a really big impact with a small intervention. We've had wonderful projects coming out of the class. As the pandemic changes, it'll be interesting to see what students come up with and what they take out into the world with them.
Harvard Extension: The Faculty Aide Program offers a unique opportunity for high-performing Harvard Extension degree candidates to do research outside of the classroom with instructors. Over the years, a few students have worked with you on projects. What has this experience been like for you?
Silverstein: I always have projects that I'm looking to get help with. But the exciting thing about the Faculty Aide Program is getting the opportunity to work with students. These students want to get real experience in the type of work that I'm doing to improve their own work, to learn from it, and to use it for their own aspirations.
Everything that I do in my own career, as far as writing goes, I learned from research assistant positions. That's how I learned to write a conference abstract. That's how I learned to write an actual academic paper. That's how I learned to work with editors. It was all from these types of positions.
Most recently, my work has been focused on COVID reporting. I had been doing a column for Men's Health and some additional reporting for other places like GQ. I needed someone who was excellent at research but also very good at helping me bulletproof these articles. Being able to ask the types of tough questions that I might miss. Being able to add that extra set of eyes.
I hope that they were able to get some insight too. Here's how you pitch an editor at GQ. Here's what that process looks like of sending out an idea, of getting it accepted, of working through the piece, then seeing it go out into the world.
I also give them a sense of how often I get rejected as well. I think that's a really good lesson, something that I definitely learned from working closely with professors when I was a student. Too often, students can get the impression that once you hit a certain level, the rejections stop. That certainly is not the case. If you're working on anything that's even remotely creative you're going to hear "no way" more than you hear "yes."
I don't think we as faculty always do the best job of modeling to students: Here's how you deal with failure. When the piece you work really hard on doesn't get accepted. Or it gets accepted and it's like another wave on the beach; no one really pays attention. That's another type of feeling.
I've certainly gotten so much help from the faculty aides. And I hope that they've come away with some types of skills that you can't really take a class to get. You really have to have someone show you: "OK, I'm going to pull back the curtain, and here's what magazine publishing is. Here's what op-ed writing is. Here's what book writing is."
That's been so rewarding and exciting for me. And I hope that it's also been rewarding for the students as well.
Harvard Extension: Thank you for sharing. We're always interested to hear about the individual experiences of instructors and students. Thank you so much for your time, Jason.
Jason Silverstein: Thank you. And thanks to everyone who's made all of these classes possible. It's a really incredible group at Extension. There's a lot that happens behind the scenes that students don't see, and I don't know that it gets acknowledged enough. But it's a really passionate, dedicated group. And I'm just glad to be a small part of it.