What advice would you give to yourself or to future HES students before beginning this journey?
I am so proud to be able to say I successfully completed the ALM program in psychology at the Harvard Extension School.
As an international student from Germany who completed a degree while working full time as a marketing professional and becoming a first-time mother, it was undoubtedly a challenging, but extremely rewarding, journey.
Looking back, I would give my past self — and future students — considering this journey four essential pieces of advice.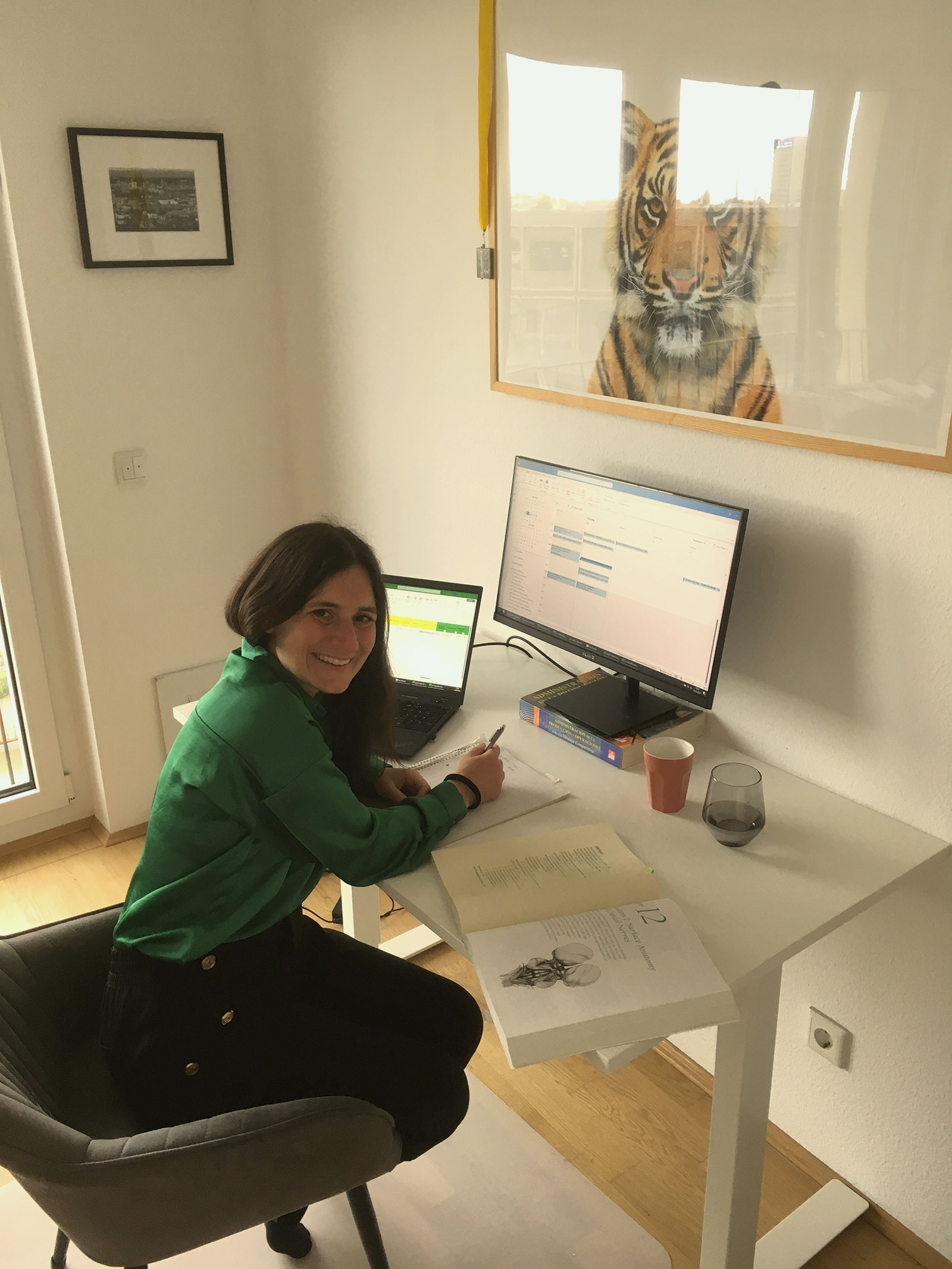 First and foremost, enjoy and make the most of the time at HES. HES provides a wealth of support services, including academic advisors, career services, writing tutors, and free subscriptions.
Take advantage of these resources to help you navigate the program and achieve your goals. 
I am grateful for the knowledge and skills I gained through the program and would highly recommend it to anyone interested in pursuing a master's degree.
Secondly, I encourage students to embrace the collaborative nature of the program. HES attracts a diverse group of students from different backgrounds and cultures, and you have the opportunity to learn from and network with them.
I was lucky to study with so many intelligent and successful fellow students who inspired me with their life stories and careers, as well as their academic paths.
And don't forget to connect with your professors! One of my professors made it possible for me to help in a NASA study executed by the German space center.
Thirdly, take care of yourself. Pursuing higher education while working full time and raising a child can be mentally and physically exhausting.
It is essential to take breaks, practice self-care, and seek support when needed. Maintaining a healthy work-life balance, taking breaks to exercise or engage in hobbies, and seeking emotional support from family, friends, or professionals can help prevent burnout and maintain motivation.
I personally took a break when I realized that the workload became too much. Once I was able to reduce my private and career responsibilities, I signed up for my last courses more motivated than ever.
Finally, do NOT give up. Stay motivated and committed to your goals. It's important to stay focused and remember the reasons why you started this journey in the first place.
I encourage future students to embrace the challenges and opportunities that come with pursuing a degree at HES.
It's a unique experience that requires dedication and hard work, but it's also incredibly rewarding and fulfilling.
I am grateful for the knowledge and skills I gained through the program and would highly recommend it to anyone interested in pursuing a master's degree.
What did you do for your thesis?
My thesis discussed the question of whether the television show Modern Family had an influence on viewers' explicit attitudes toward same-sex marriage and implicit attitudes toward gay people.
The study built toward a better understanding of whether television shows have an impact not only on people's explicit attitudes but also on people's implicit attitudes.
What's something unexpected that you learned about Harvard?
I found it very surprising to learn that Harvard Extension School is actually not a recent addition to Harvard. The origin of the school can be traced back almost 200 years ago.
What are you going to miss the most about HES?
I already miss attending the lectures of such interesting courses and learning from some of the best professors in the world.
Describe your HES experience in one word.
Rewarding.