The Harvard campus offers numerous study and collaboration spaces perfect for getting work done alone or with classmates.
From open and sunny to quiet and cozy, every space has its own unique and distinct atmosphere. Find your favorite or enjoy them all depending on your mood!
Some of the spaces listed below are open to the public. Others are open to anyone with an active Harvard ID. Some spaces at Harvard may be limited to admitted degree candidates or have other limitations.
The Smith Center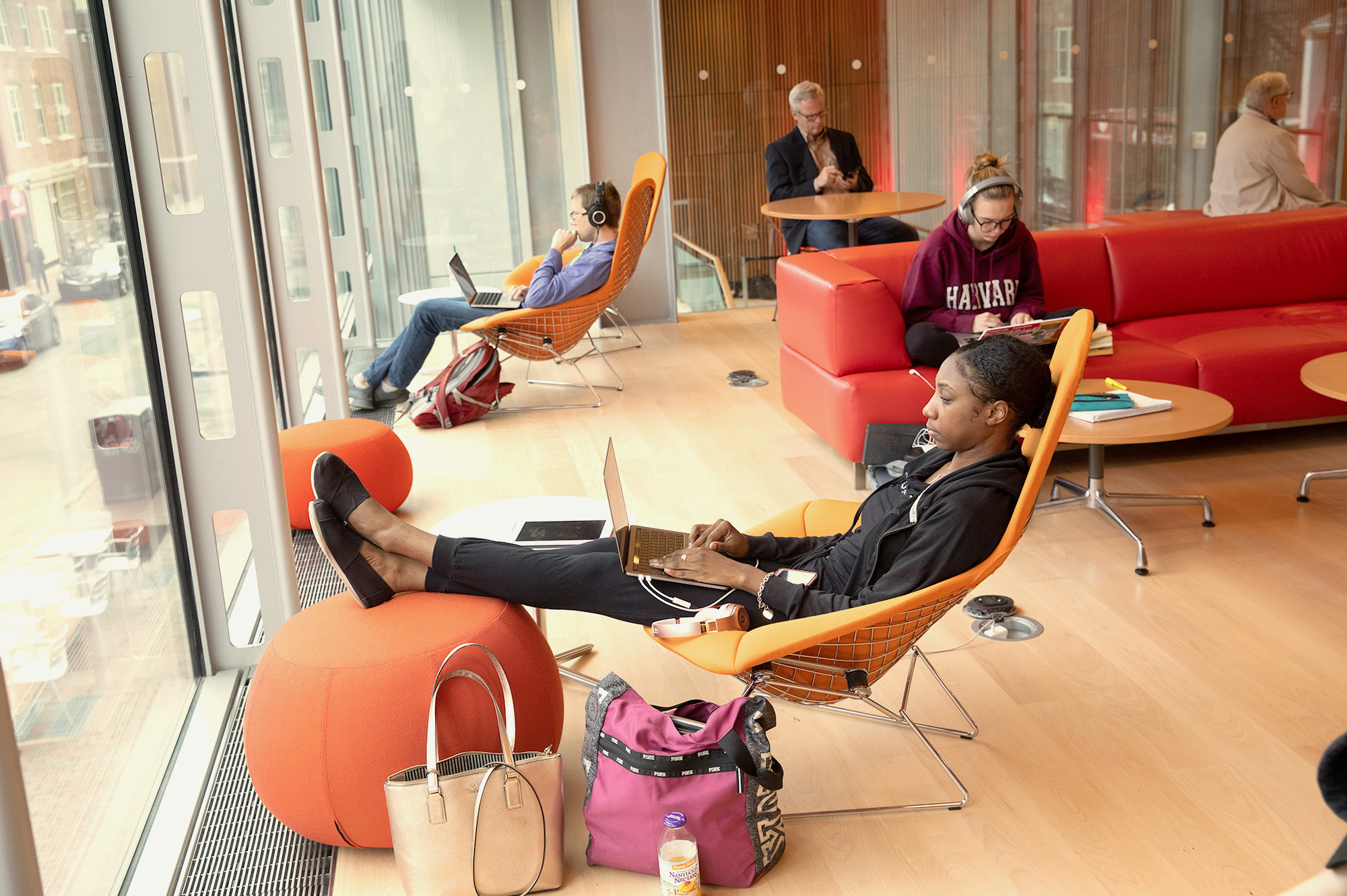 The Richard A. and Susan F. Smith Campus Center is located in the heart of Harvard Square, directly across from historic Harvard Yard. It offers three floors of open seating areas and study spaces. Grab a coffee or enjoy a snack as you socialize, study, or take a break between classes.
The Smith Center is open to both Harvard students and the public. Harvard Extension School students may reserve private space as well.
Harvard Libraries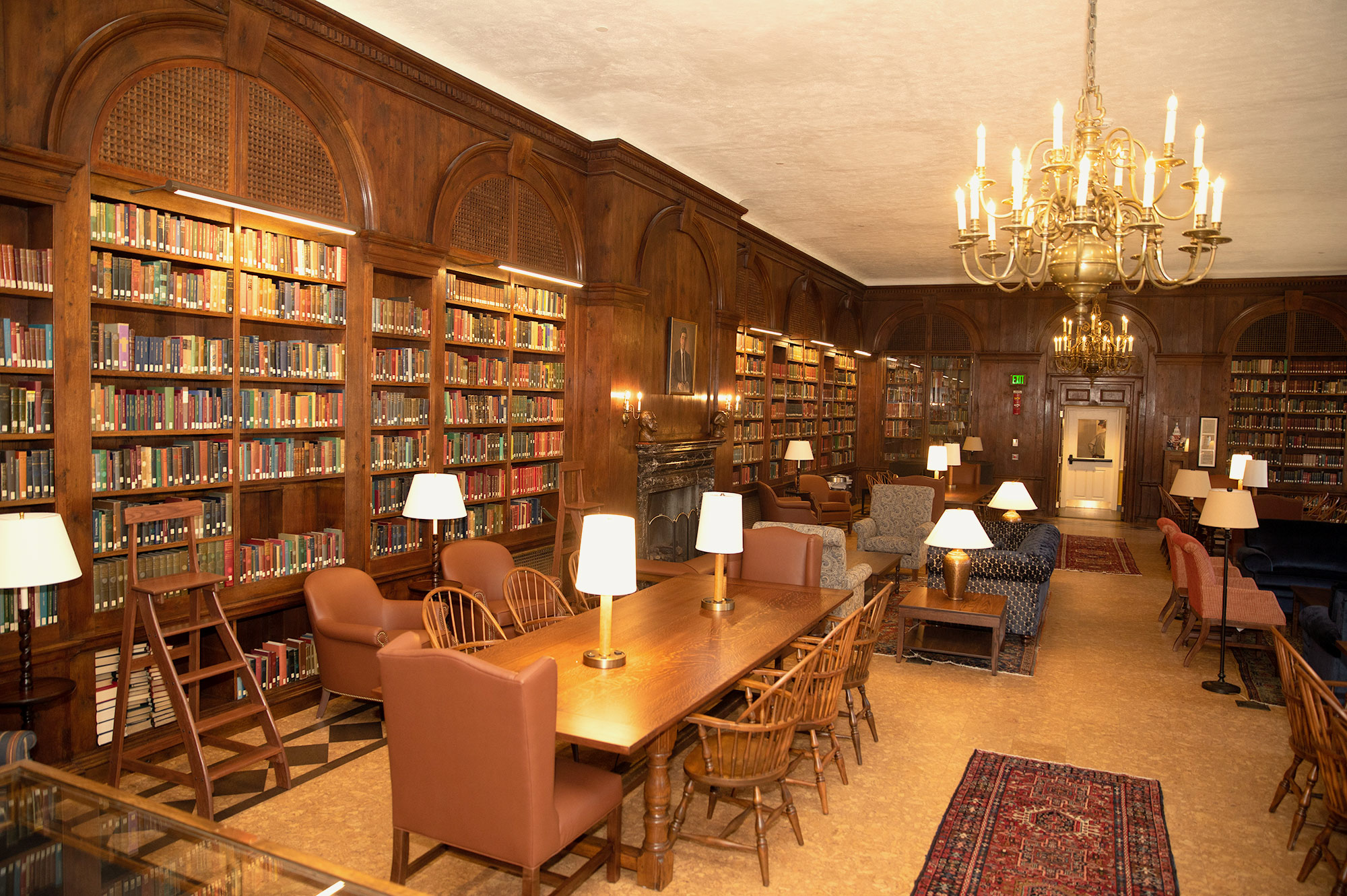 The library is an obvious choice when seeking a quiet study space or a small collaboration area. The problem at Harvard is deciding which library to choose.
Harvard Extension School students have access to all Faculty of Arts and Science (FAS) libraries. Each of these libraries offers amazing spaces for study and collaboration. Perennial favorites with Extension students include Cabot Science Library, Lamont Library, and Widener Library.
The Find a Space tool on the Harvard Library's main website enables students to locate and reserve private study rooms. It also allows you to find available printers, scanners, and other amenities.
Harvard Museums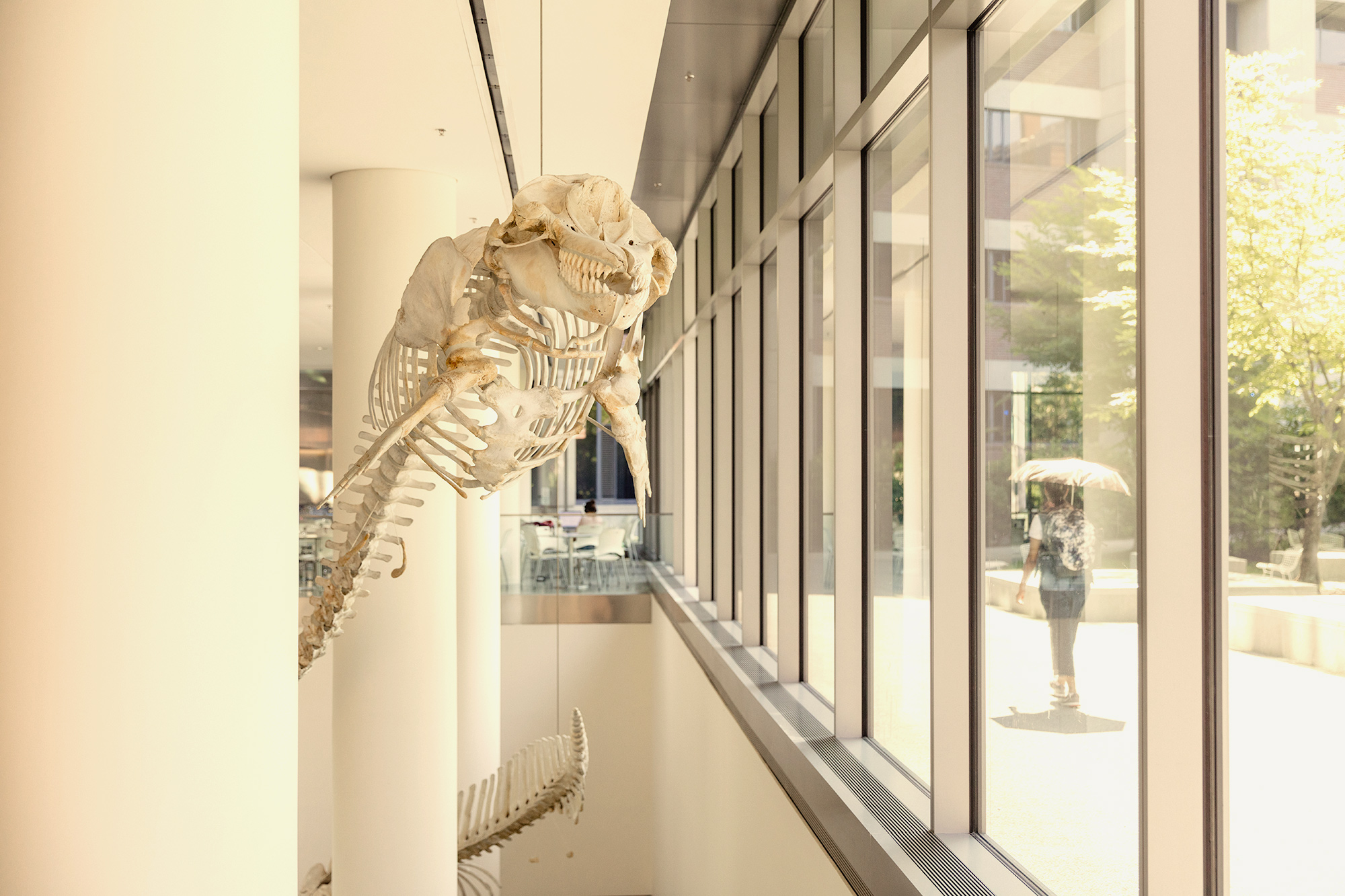 Almost as numerous as the Harvard libraries, Harvard's many museums also offer interesting, comfy, and less well-known study areas.
Two popular choices are Calderwood Courtyard and Jenny's Cafe at Harvard Art Museums, located just outside Harvard Square. These inviting seating areas are perfect for quiet study, meeting with friends, and enjoying a delicious lunch or snack.
Limited-Access Museums
Several Harvard museums offer opportunities for targeted research and collaboration in specific fields of study. Examples include:
These museums are not open to the general public. Contact these museums individually to learn more about collaboration opportunities and for individual access requests.
Cafes and Coffee Shops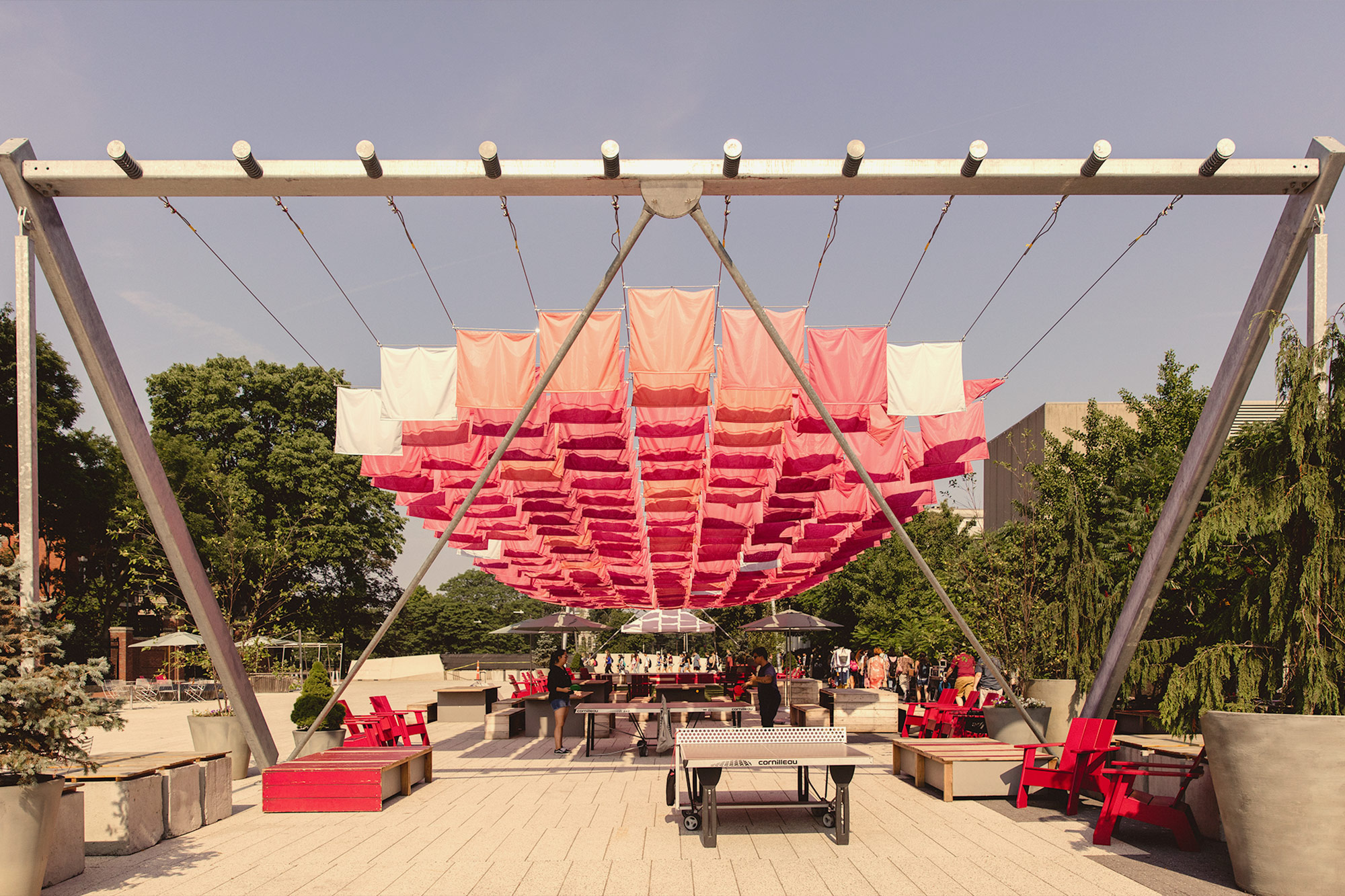 Need a quick cup of coffee as you work on your next deadline? Looking for a change of scenery from the quiet of your room or the library? Grabbing a table at a local coffee shop for a study break is the quintessential college experience!
And if you're looking for a great coffee shop, you don't need to look far in Harvard Square.
Harvard University Dining Services also operates a variety of cafes and snack locations throughout the Harvard campus. For more information on hours, menus, and accessibility, see the HUDS' Cafe Locations website.