Dennis Cullinane
Instructor, Harvard Medical School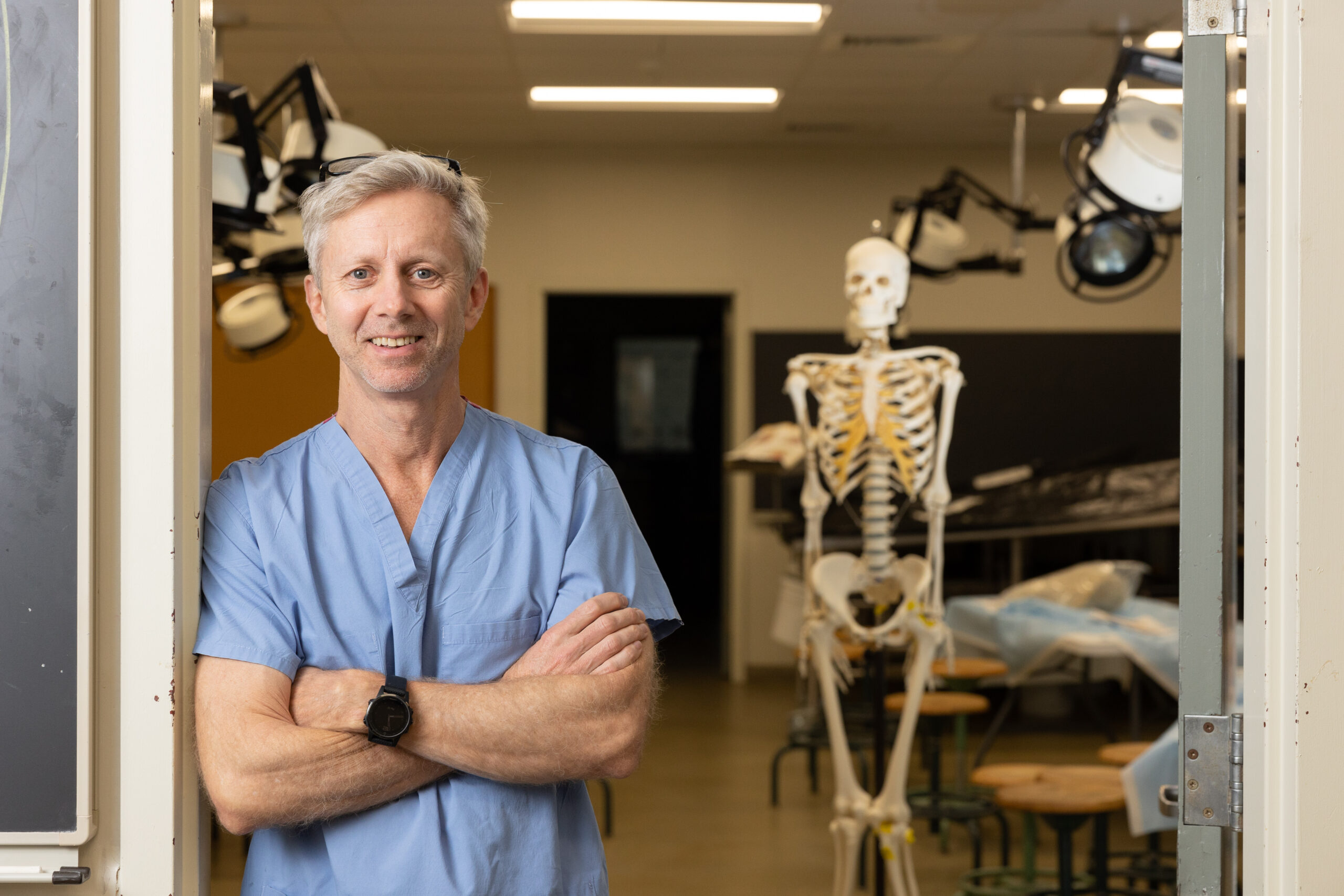 Prior Education:
PhD, Cornell University
Fellowship, Johns Hopkins School of Medicine
Courses & Program Areas
What are your areas of expertise?
I am trained as an anatomist and orthopaedic biomechanist with a specialty in trauma mechanics and repair, including fractures and bruising.
What drew you to the medical field?
I have always been fascinated by the skeleton and its dramatic ability to grow and repair itself.
What advice would you give to future premed students?
Every decision you make is an easy one if you do so through the lens of becoming the best physician possible.
Biography
Dennis Cullinane serves as co-director of the Anatomy Curriculum Theme at Harvard Medical School (HMS). He is also an instructor at HMS and the Harvard School of Dental Medicine.
Dr. Dullinane completed his PhD in the anatomy department at Cornell University and a postdoctoral fellowship in orthopaedic surgery at the Johns Hopkins School of Medicine.
He has served as an assistant professor in orthopaedic surgery at the Boston Medical Center. And he has taught at every level — from secondary school through medical residents.