Mariam Khayretdinova wants to decode depression.
The Brainify.AI founder and CEO first conceived of the idea during her time at Harvard Extension School, where she earned a master's degree in psychology in 2022. The startup aims to assist pharmaceutical companies using AI to analyze electroencephalography (EEG, or brain wave activity) data, and use that data to develop novel solutions in depression treatment.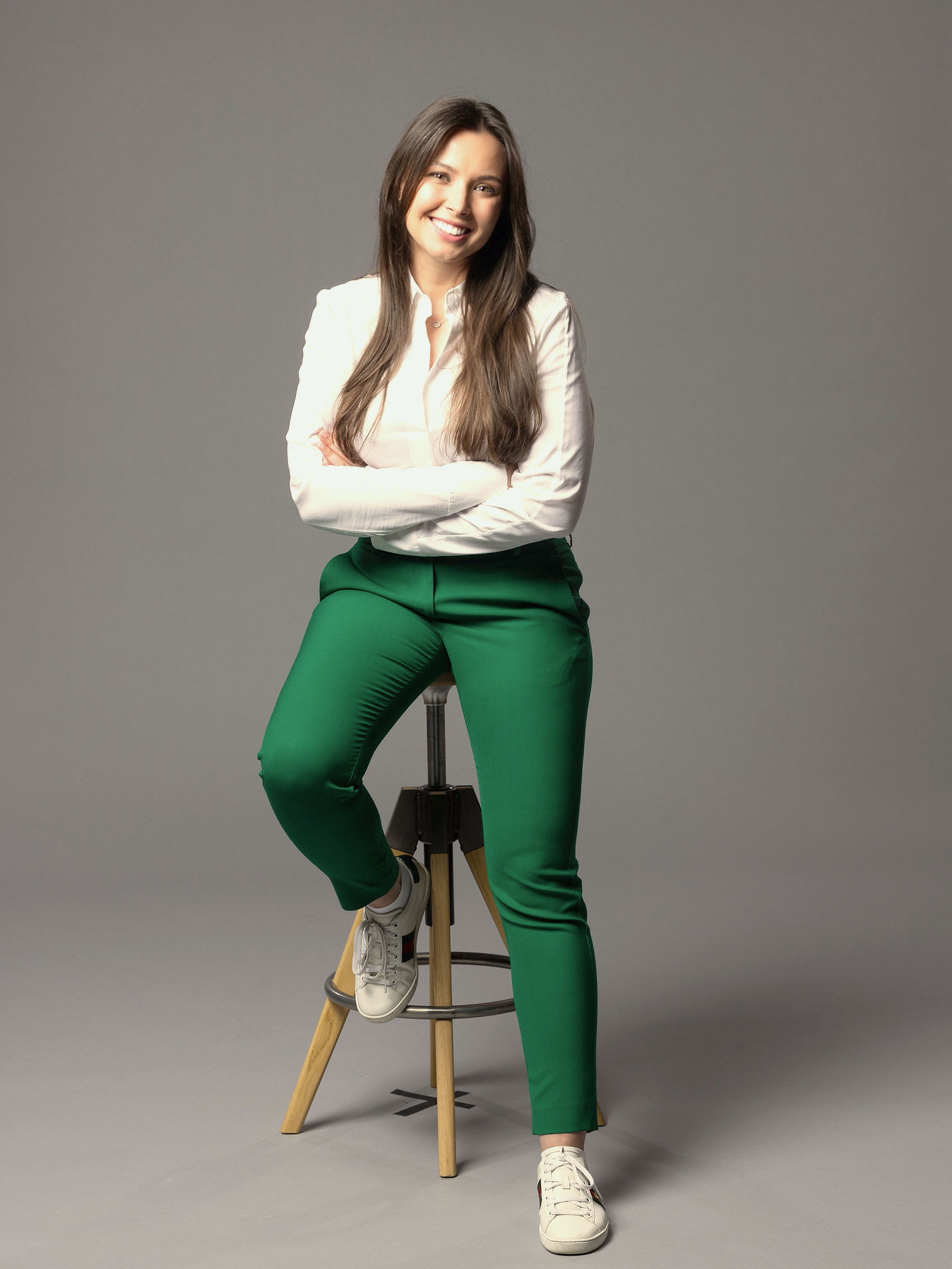 In 2013, Khayretdinova earned her first master's degree in applied mathematics from Moscow State University of Economics, Statistics and Informatics and worked for 10 years in the tech industry due to her connection to her field of study.
She then discovered a deeper interest in psychology because she wanted to explore the "most sophisticated computer in the world" — the human brain.
While pursuing her master's degree in psychology at Harvard Extension School, Khayretdinova had the chance to learn how neuroscience research is conducted in academia and learned that there was an opportunity to utilize technology, data science, and machine learning to a greater extent in research.
"And all of this stimulated me to combine those fields together in order to facilitate progress in this field; try something new, make it faster," she said. "I thought there was an opportunity to do something about that."
Through this experience, she was able to marry her three passions: neuroscience, applied mathematics, and technology.
Personal challenges, including her personal journey with treatments for depression, in addition to losing a friend to suicide, also motivated Khayretdinova to pursue solutions. During her research work, she honed the data collection process process from collecting subjective questionnaire data to more quantitative data.
After her HES graduation, Khayretdinova found community and support through Harvard iLabs' alumni program, which provided her with the launch pad to start Brainify.AI.
"As an international student, I could not have imagined that it's possible that there would be this kind of community, which is open to be here for you, which can introduce you to investors, and provide you access to hundreds of experts," she said. "I was lucky to learn about it."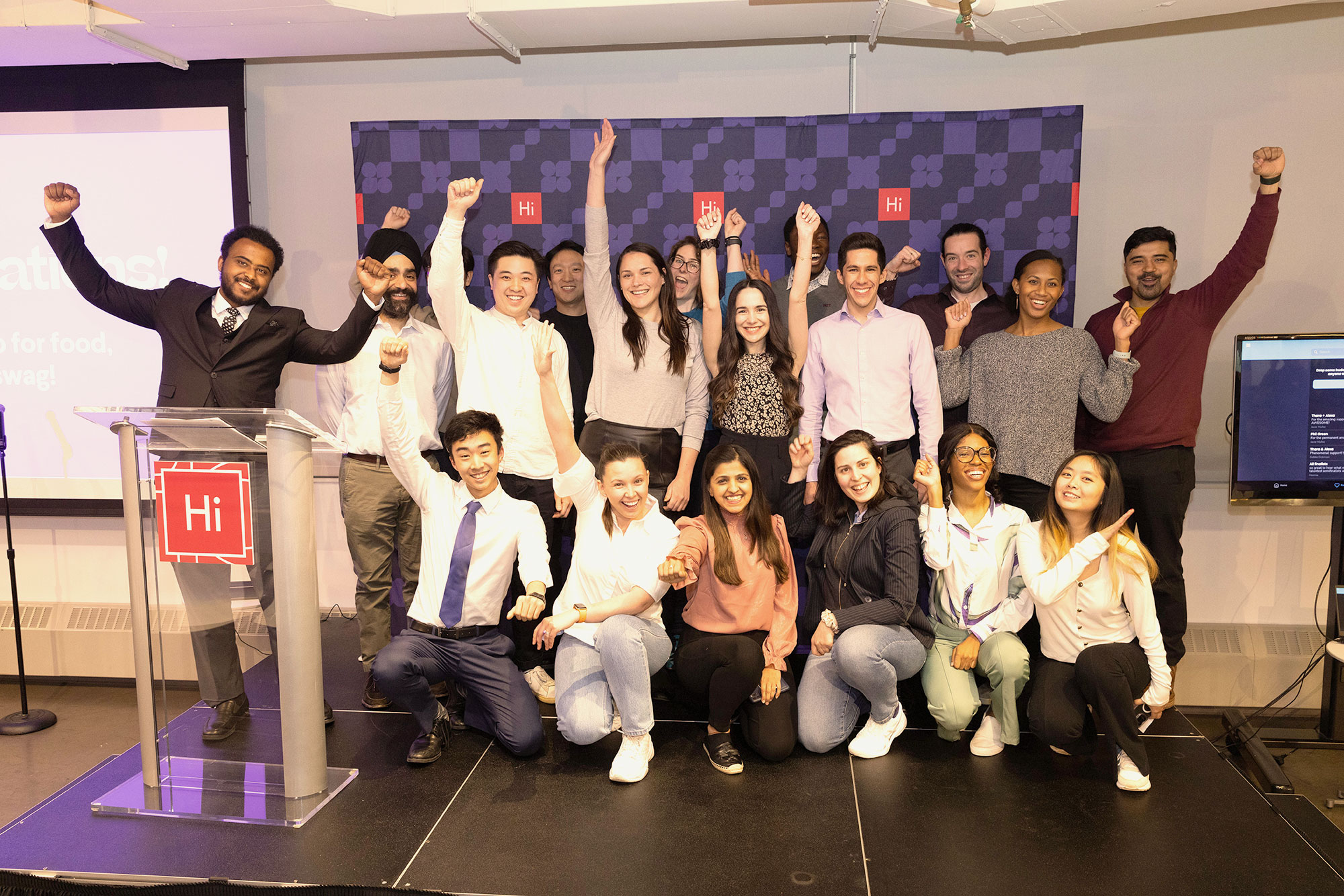 Khayretdinova took advantage of classes offered by Harvard Business School professors, as well as the access to successful entrepreneurs and investors. She also credits her time at HES for giving her a foundation upon which to build the next stages of her career.
"My time that I spent there actually became the main reason or main last push or poke to start Brainify.AI because they actually provided me with the knowledge [and] opened up that problem for me," she said. "That's when and where the idea of Brainify.AI came, so all my professors and all my contacts, and my current advisors are somehow related to the Harvard Extension School."
The project was also a finalist in Harvard Presidents' Innovation Challenge 2023.
HES offered Khayretdinova the opportunity to forge a new path for herself. Initially, she was daunted by switching to a new field, especially having graduated from her first master's degree nearly 10 years ago. She was concerned that her prior knowledge and professional recommendations were obsolete and she'd have to start over.
But HES' admission process allowed Khayretdinova to display her motivation and drive to succeed.
"Harvard Extension School did not consider all this as outdated information, but they just looked at how I performed in the classes," she said. "This was also an opportunity to learn amazing things fast, and change your field of interest."
Through the connections she forged at HES, Khayretdinova found some of her closest work colleagues, became friends with some of her professors outside the classroom, and built her Brainify.AI team. She contacted as many connections as she could for advice and support.
"I was just trying to reach out again and again and was lucky enough to get one of the best Harvard professors to get back to me and say, 'Yeah, sure, let's work together,'" she said. Diego Pizzagalli, professor of psychiatry at Harvard Medical School, now serves as Brainfy AI's science adviser.
Founding a startup comes with its share of challenges, which Khayretdinova said she's still working toward overcoming. Having never worked in American healthcare before, she focused on learning as much as she could about the industry.
Being unafraid to ask questions of more experienced peers was the best way for her to learn, she said.
"I think sometimes you may feel like, 'Hey, why am I working in this industry? I know so little.' And maybe all these questions sound so stupid, and you might be ashamed to ask them. But in reality, it's not the case," Khayretdinova said. "It's okay to ask simple and stupid questions because it helps you to facilitate the speed of your development."
Brainfy.AI is now in the fundraising stages and her typical day involves touching base with her team, checking her email, and hosting multiple calls with investors. After the investor calls for the day wrap up, the team reconvenes to discuss potential improvements to the process.
The company's chief operating officer is supporting product development during this stage and all hands are on deck to ensure Brainify.AI's success.
"Overall, right now, it's boring," she said with a laugh. "It's a bunch of phone calls or meeting in person, if I'm lucky enough."
Though the company is taking off, Khayretdinova remembers how challenging the beginning of her journey was.
For those embarking on their own education pathway at HES, Khayretdinova wants to remind prospective students to be kind to themselves.
"In the beginning, you sometimes feel like a total loser," she said. "It's really hard not to blame yourself and at that moment, just be kind to yourself and say, 'Hey, it's just the beginning. You can't be great right from the start.'"