Adam Fullerton, Marine Corps reservist, offers advice on how to pursue a degree as an active military officer or veteran.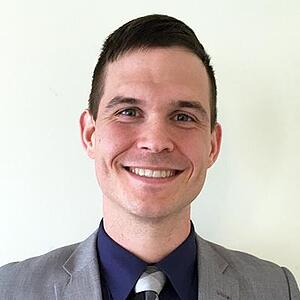 Adam Fullerton enlisted in the Marine Corps after graduating high school. While on active duty in Fort Snelling, Minnesota, his commanding officer encouraged him to go back to school.
"She spoke to me at length about the importance of an education," Adam says. "And she was exactly right; it's vital if you want to be competitive and advance your career in the military."
He took his commanding officer's advice and earned a bachelor's degree from Metro State University in Minnesota. This investment paid off quickly when he received his commissioning in the Marine Corps. But he didn't want to stop there. In fact, the experience made him value education much more—and he wanted to push himself further.
While continuing his career as a Marine Corps reservist and raising four children, Adam enrolled in the master's program in government at Harvard Extension School. After graduating in May 2017, he plans to pursue a doctoral program at the University of Nebraska, Lincoln, where he will focus his research on higher education for military members.
Over the course of his undergraduate and graduate studies, as well as writing his master's thesis about the Post-9/11 GI Bill, Adam has learned a lot about how veterans and military members can succeed. Here, he details his advice.
1. Take Advantage of the GI Bill.
The Post-9/11 GI Bill helps veterans, reservists, and National Guard members pay for education costs. It also offers a living allowance, money for books, and other benefits.
"The Extension School's admission process impressed and appealed to me," says Adam. "I knew that the GI Bill covers two semesters of courses before one is enrolled or matriculated. So I kept thinking, 'What do I have to lose?' The three admissions courses were about me proving to myself that I could be a successful student at the Harvard level. I didn't have to worry about money at all."
2. Seek Out Flexibility
Whether you're on active duty or in the reserves, your schedule is likely already tight. It's worth the time it takes to search out a program that can complement your commitments.
"Going to class full time is unrealistic for many. It certainly wasn't an option for me," Adam says. "It's important to find a program that works with your schedule. Otherwise, it may be too difficult to do well or finish the degree.
"Harvard Extension School's design is highly conducive for reservists and national guard members," he says. "If staying in Boston for a semester is just a little too difficult, you can take a class with an intensive on-campus weekend or during the three-week January session. You can also complete courses over the summer, which allows for you to work your two-week annual training around your class schedule."
3. Collaborate With Your Instructors
The time commitment required to get a degree can be daunting, especially if you have military commitments. Talk to your instructors early about your duties.
Higher education is about making a commitment to yourself and your future."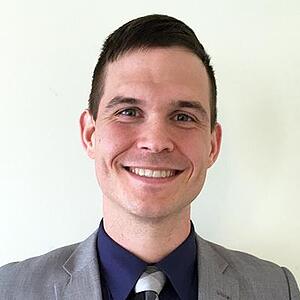 "During my time with Harvard Extension I had to miss a few lectures and take exams at different times because of my reserve duties," he says. "Every single one of my instructors was understanding. They worked tirelessly to ensure that I received the same education as everyone else. It wasn't always easy, but it certainly was worth it."
4. Take Advantage Of The Resources At Your Fingertips
Tap into the resources available at your college or university to broaden your knowledge and define your expertise. Select courses that align with your interests and take advantage of resources to learn as much as possible.
"At Harvard Extension School, the Hollis online library is one of the greatest tools that you will have in the program," says Adam. "I used this library extensively for the proseminar course required for admission to my program and for my thesis. Given this training, I know that I'll be very well prepared for my doctoral studies."
5. Grow Your Network, Even After You Graduate
While you're in school, don't miss out on the opportunity to make connections you can leverage throughout your career.
"I strongly encourage military members who are in school to spend time growing their network," Adam says. During his time at Harvard, he met many professors and fellow students who work and serve in almost every branch of the government and military.
"It was such a pleasure to meet so many hard-working professionals, including military members and civilians," he says. "I still regularly connect with instructors and classmates. Expanding my network has been a tremendous asset, for both my academic and military careers."
6. Set Your Sights High
Going to school presents a new opportunity to stretch and challenge yourself beyond your military career. Don't underestimate your potential.
"Higher education is about making a commitment to yourself and your future," Adam says. "I will always be grateful to my commanding officer who, years ago, pushed me to get my undergraduate degree. I am also grateful that I found Harvard Extension School, which challenged me and offered world-class resources and instruction.
"There are tremendous education opportunities available to veterans, reservists, and National Guard members. Higher education not only advanced my military career; it has helped me become an expert in the field," he says. "To those who have served or are serving now: make the commitment, take the leap."