Overview: Cybersecurity Master's Degree Program
The demand for knowledgeable professionals with the skills to detect, respond to, and prevent cyber attacks is at an all-time high. With a graduate degree in cybersecurity, you will build a comprehensive and strong foundation in the technical skills you need to keep your organization's computer systems, networks, and data safe, secure, and private. 
Through the cybersecurity master's degree program, you will: 
Acquire the knowledge and skills to plan, manage, and maintain the security of an organization's computer infrastructure, networks, and applications. 

Build an understanding of data network infrastructure and communications technology, architecture, and management.

Develop strategies to mitigate security risks for traditional and cloud-based environments.

Develop and communicate effective enterprise information security policies that address internal and external national and international threats.
Your Harvard Degree: Master of Liberal Arts (ALM) in Extension Studies, field: Cybersecurity
Careers
There are a broad range of careers available to cybersecurity professionals. Whether you want to build platforms and programs, test for vulnerabilities in existing systems, or respond to threats as they occur, there are plenty of options to explore. 
Sample job titles in cybersecurity include:
Information security engineer

Cloud security architect

Cyber incident responder 

Cyber vulnerability analyst

Data security officer 

Cyber risk analyst 

Cybersecurity compliance lead 
Careers in cybersecurity require strong coding skills in a variety of languages, programming and database languages, knowledge of operating systems, system platforms, and cloud service providers, and a firm understanding of database management. 

Courses and Curriculum
In the cybersecurity graduate degree program, you choose from a variety of skill-based, interactive courses to build a comprehensive foundation and specialized knowledge to advance your career in cybersecurity.
You'll complete 12 courses in a range of topics, including:
Cloud computing
Application development
Compliance and controls
Risk assessment
The capstone project will give you the opportunity to apply these skills to a real-world problem.
Online and on-campus study. You can take most cybersecurity program courses online. You come to campus for the three-week precapstone course in your final academic year. And you end the program with the online capstone course.
Admission to Harvard Extension Cybersecurity Graduate Program
At Harvard Extension School, your admission is based largely on your performance in two specific Harvard Extension courses that you complete before submitting an application. These courses count toward the 12 total courses once you're admitted.
To get started, we invite you to explore the degree requirements, confirm your initial eligibility, and learn more about our unique "earn your way in" admissions process.
Cost and Financial Aid
Affordability is core to our mission. When compared to our continuing education peers, it's a fraction of the cost.
| | |
| --- | --- |
| Our Tuition (2022–23 rate) | $3,100 per 4-credit course ($775 per credit) |
| Average Tuition of Peer Institutions | $5,476 per course |
| Average Total Cost | $37,200 |
After admission, you may qualify for financial aid. Typically, eligible students receive grant funds to cover a portion of tuition costs each term, in addition to federal financial aid options.
Program Director Q&A
"Our goal is to create a cybersecurity talent pool to address the tactical need and the long-term strategic need in cybersecurity. By strategic need, we mean the need to have subject matter leaders who can think strategically and proactively when crafting cybersecurity plans and strategies for their organizations." — Bruce Huang, Director, Cybersecurity Graduate Degree Program
Read more about the future of cybersecurity and the growing demand for professionals with cybersecurity skills.
Preparing for Future Cyberattacks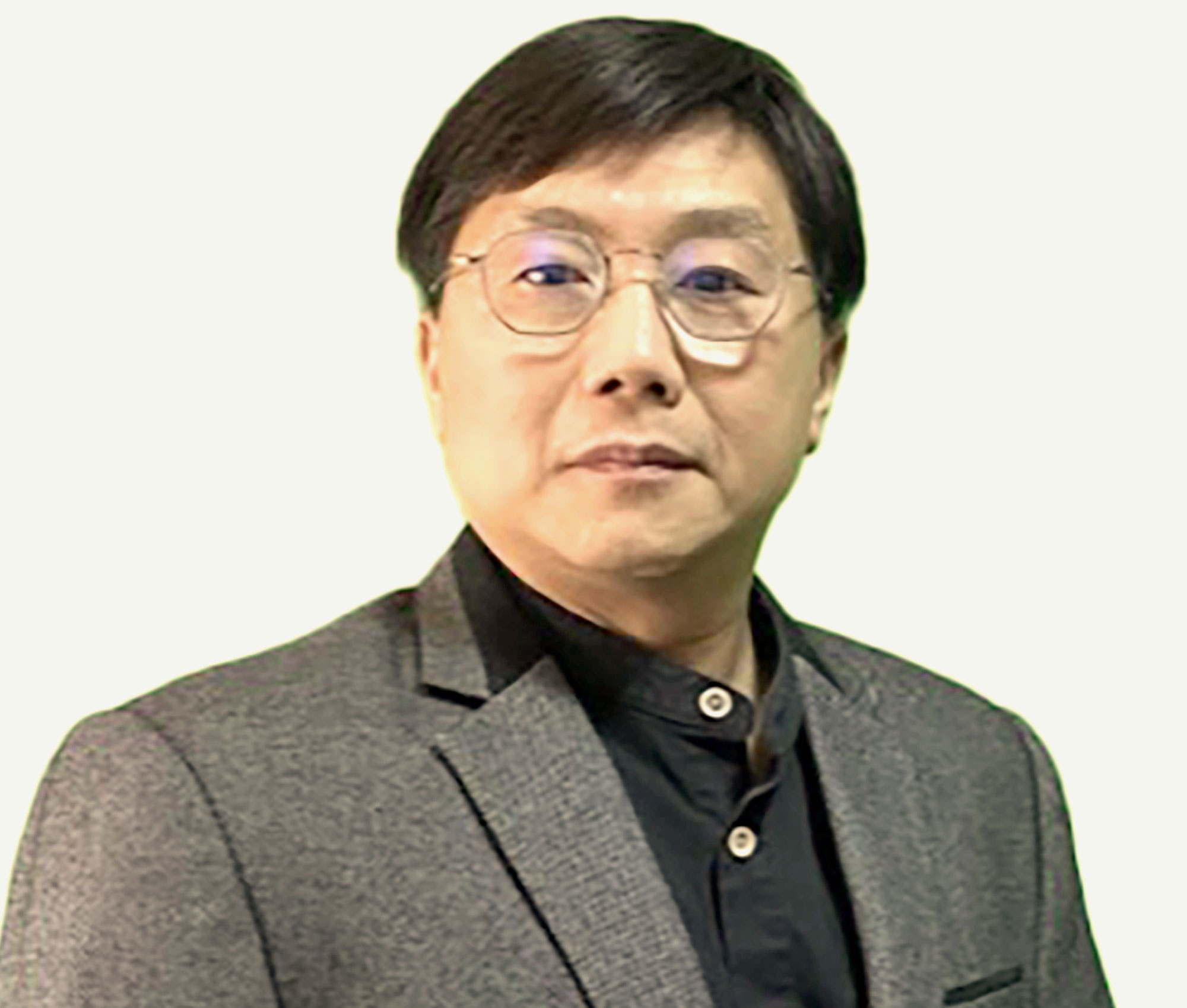 FAQs
What Can You Do With a Master's Degree in Cybersecurity?
A master's degree in cybersecurity can prepare you for a variety of careers. Cybersecurity jobs are not limited to the tech sector. Every industry is in need of professionals with advanced cybersecurity skills to protect their networks, data, and online transactions.
Healthcare, finance, state and local governments, fitness and hospitality, and even the Internet of Things all require protection from cyberattacks and data breaches.
A career in cybersecurity will allow you to utilize your technical skills in almost any industry that interests you.
Is a Degree in Cybersecurity Useful?
Businesses today must devote an increasing amount of resources—in time, money, and talent—to detecting and preventing cyberattacks. The result has been a boom in demand for skilled cybersecurity professionals.
With a master's degree in cybersecurity, you will likely have the opportunity to take advantage of the skills gap and can also expect more job opportunities. You may even be able to negotiate a higher salary.
Is a Career in Cybersecurity a Good Career?
The demand for cybersecurity experts is growing rapidly with no signs of slowing. Between April 2020 and May 2021, there were nearly 500,000 cybersecurity-related job postings across the United States.
Those with a strong background in cybersecurity will likely have their pick of diverse job opportunities.
How Long Does It Take to Complete the Cybersecurity Graduate Program?
The cybersecurity graduate program at Harvard Extension School is designed to be as flexible as possible to fit your busy schedule. Most students take one or two courses per term, though you can take a semester off if needed.
Once you complete the two courses required for admission, you have five years to complete the final eight courses and your capstone project.
What Coding Skills Do You Need Prior to Applying for the Cybersecurity Master's Degree Program?
The cybersecurity degree program is for individuals who already know object-oriented programming using C++, Python, or Java. If you need to strengthen this background, you can complete our programming certificate.